Concorde 2, 17 April 2010, with support from Jack Beats and Nero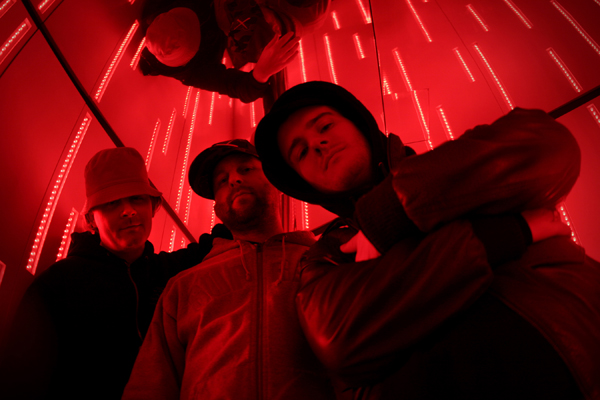 The volcanic ash cloud currently hovering precariously above Northern Europe may have left various DJs and musicians stranded away from scheduled gigs, club nights and loved ones, yet this homegrown triple-whammy of a bill ensures that the Concorde 2 is packed out and ready for action by the time London duo Nero take to the decks just shy of midnight. Dan Stevens and Joe Ray have been making quite a sizeable noise in the (not so) underground of late with remixes of La Roux, The Streets and even Beyonce! On tonight's showing they will indeed continue to do so, their drum and bass meets dubstep mash-up offering little in the way of originality but scoring highly for the sheer enjoyment factor.
It would seem that Jack Beats are absolutely chomping at the bit right now, with a country-hopping tour of Asia in the diary for next month and countless Euro festivals planned for the summer. Niall and Beni don't disappoint, working the now warmed-up crowd into an electro and house-flavoured frenzy. Those seeking drops and basslines aplenty aren't disappointed either, the duo throwing grimed-up remixes of Fake Blood into the fray.
It is however the legendary Scratch Perverts that represent most people's reasoning behind parting with their well-earned cash and the boys from the Smoke rarely disappoint. Last time this reporter witnessed the beat phenomenon in Brighton, the show was heavy on substance, if lacking a little in style. The Concorde's impressive light display really adds to the stop/start nature of Scratch Perverts' musical approach and gives the set an extra dimension that it lacked last time round.
Their 'Cockney Thug' remix ensures excitement levels are turned up a notch or two, as if they weren't already, but it is the likes of 'Flood' that really turns heads tonight. As leading lights of sorts for a scene in rude, rude health at the moment, Scratch Perverts represent ideal torch-bearers for the underground DJ movement. Long may they reign.
Words by Oli Robertson
myspace.com/scratchperverts