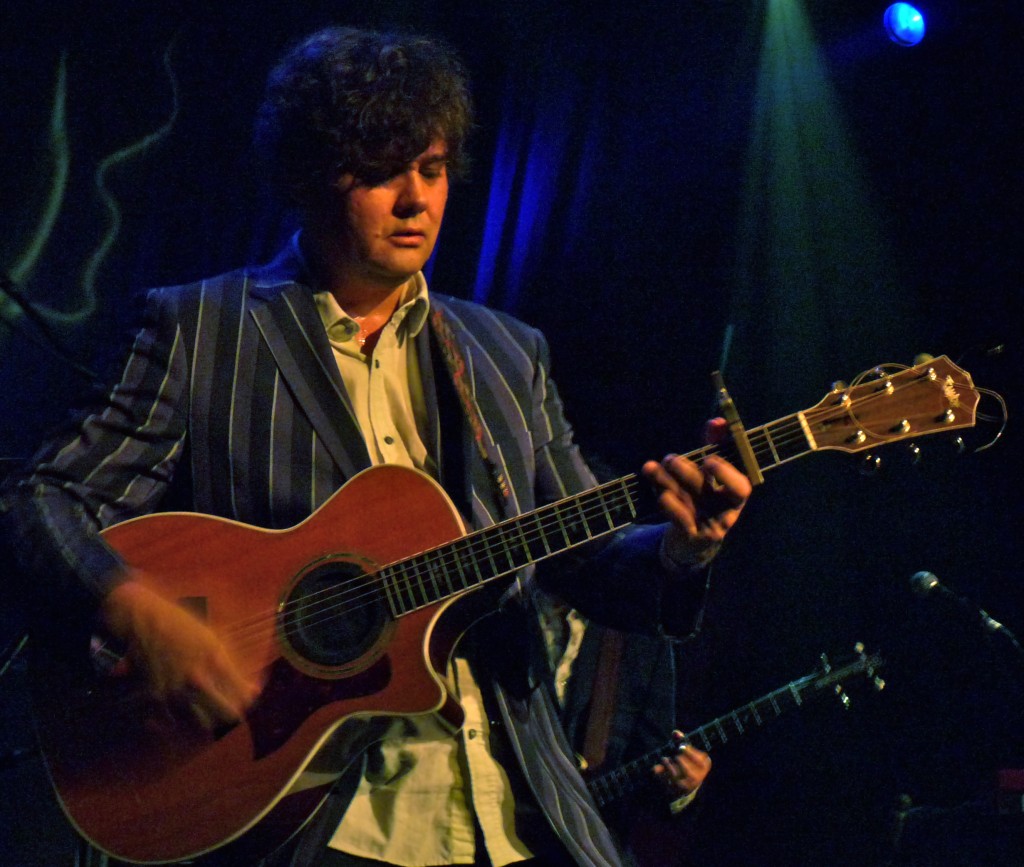 Expectations are high for Mr Ron Sexsmith's performance tonight. The Canadian songwriter's prolific back-catalogue is hailed as a work of genius by critics and artists alike, so needless to say the show is a sell-out.
Before we're joined by the man himself though, we're treated to a performance from Rachel Sermanni, a young Scottish acoustic artist whose captivating vocals and delicate guitar playing left the audience in a state of pin-drop silence. Her songs sparkle with an angelic tenderness that transcends her humble timidity, purveying deeply personal stories of life up in the highlands. The subtle reverb on her faultless vocal performance gives the songs a dream-like quality that holds everyone within earshot spellbound. 'Waltz' is a hopelessly beautiful love song that sees her innocent eyes water with emotion whilst 'Song For A Fox' sees a darker more dramatic side to the talented young performers repertoire. Her work is rapidly gaining notoriety off the back of a busy festival period that has seen her support the likes John William Grant, Newton Faulkner and Mumford &Sons. And with a delightfully clumsy exit, she bows out to make way for our headliner.
The slow growing success story of Ron Sexsmith is the stuff of Rock & Roll folklore. A devout fan of Elvis Costello, Paul Mcartney and Ray Davies, Sexsmith first began penning his unique brand of melancholic Pop with the birth of his son back in 1985. Now, having amassed an impressive selection of recordings and a small army of fans, he's since gone on to receive praise from and perform with many of his influential contemporaries. His band couldn't look more suitably turned out as they take to the stage amidst an enthusiastic applause and Ron wastes no time in kicking off a collection of just some of his finest songs.
No stranger to requests, he spars with the crowd's suggestions with enigmatic and respectful fervour, consulting his sizable set-list to see whether they're on the agenda. Reserved yet controlled, Ron commands his band with expert subtly, counting them in with confidence and conducting the songs with the slightest of gestures. As anyone who's familiar with his material will know, he's a true cult hero and a repeatedly sited influence among songwriters across the world. Yet he's still experienced what some might call 'mainstream success'.
That said, he's recently enjoyed a much needed boost in popularity which could be owed in part to his being featured in Douglas Arrowsmiths acclaimed documentary 'Love Shines', which features the struggling artists rise to prominence and focuses on the creation of his latest album 'Long Player Late Bloomer', which many claim is his best yet. Much to everyone's approval, a few highlights from said album are lovingly included in tonight's set including the magical 'Believe It When I See It' which resounds as a standout moment it what was a glorious journey through both old and new material.
Words by Jimmy Volts
www.ronsexsmith.com
www.rachelsermanni.net
What did you think?
Valerie & Peter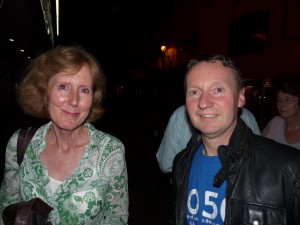 Valerie – Left
"He was amazing! I couldn't believe what he put into the evening."
Peter – Right
"I thought he was brilliant! Haven't seen him before, but he definitely lived up to expectations."
Johnny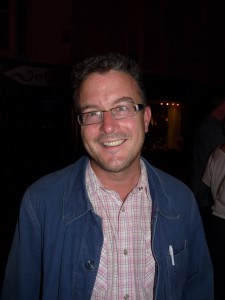 Johnny – "Absolutely incredible. I loved it. Intimate, accessible… just grand."