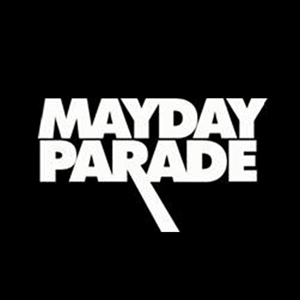 Mayday Parade plus support from Blitz Kids and Francesqa
As the sun gave way, people from all over Brighton headed hazily towards Concorde 2 after an eventful Great Eescape Festival. Awaiting them: Mayday Parade, the excitable Pop/Rock outfit hailing from Tallahassee, Florida.
Having only formed in 2005, its fair to say that they have earned their huge loyalty with fans for being notoriously recognised as one of the hardest working bands around. The crowd filtered in through the room, dispersing either in circles or in sheer true teenage fashion: attaching themselves to the walls. Only a few fans made it all the way to the front, eagerly awaiting the first performance of the night.
The band's entrance was far from quiet, getting everyone moving in the room and separating groups within minutes. Blitz Kids were obviously keen to show they wanted to set the night off to a high and mighty standard. With crushing guitars and attacking vocals, their sound was a good remedy to get the audience warmed up.
Second band on, Francesqa, seemed hesitant to start, it wasn't until later in the set that the band really started to perform. Finally winning over the audience to prove that they are capable of continuing the energy and charisma the night started with.
Finally, Mayday Parade's welcome from then audience was affectionate and the band failed to suppress the iconic cheeky grins. Blasting straight in with nostalgic "Three Cheers for Five Years" only provoked more deafening screams. A song that was on the bands first EP "Tales Told by Dead Friends'" that sold 20,000 copies without any label support.
This was greatly contrasted with more energetic songs such as "Kids in Love" that showed the band were here to entertain. Despite the fact that the venue was at a third capacity, Mayday Parade pushed on. Lead singer Derek Sanders places his hand out to the audience finding a sea of arms in return, then retreats to play the piano ballad "Miserable at Best".
Its hard to ignore the communal voice that resonates through the room, it is authentic and yes, even lighters were seen swaying to and fro! The band demonstrated a great ability to mix between the compulsive rock songs and emotive slow ones, I know for a fact most fans wont sleep tonight.

Words by Lee Endres
What did you think of the gig?
Miffy Coleman, 18, Barclays assistant " I was filled with nostalgia and crazy energy!"
Lee Wilson, 21, Musician (Deaf Havana) " Francesqa stood out for me, awesome"
Chloe Rowland, 18, Student "I was impressed with the bands, was a great atmosphere"
Jason Barker, 21, Student "Mayday Parade have amazing hair"