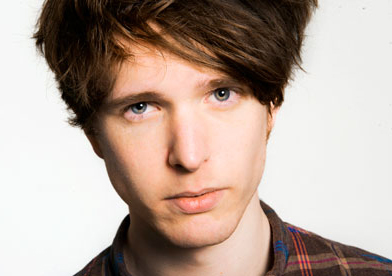 Live: James Blake – Support from Cloud Boat, Komedia
Brighton's most alternative venue Komedia could not be a more apt venue for the London based electronic musician James Blake. Having created a concerning amount of blog attention, media madness and commercial success; it is easy to see why his show tonight is sold out.
His leg twisting time signatures and delicate soulful voice may seem a strange mixture, but it is the very reason for his success so far. As the venue begins to fill out, we notice the opening band solemnly taking to the stage. Creative atmospheric riffs and welcoming vocals float throughout the venue. Due to lack of dynamics the band fail to make it half way through the set before the audience become idle. Leave suddenly becomes more attractive, although this does not affect Cloud boat, as they continue discerningly.
Before long, James Blake arrives and takes his seat. The audience seems happy to see that a drummer and guitarist are following him onstage. This promises a real authentic rendition of his self-titled debut album. Opening song "Unluck" is identical to the album and seizes the crowd with trippy beats, enticing and gracefully epitomising what is to come.
The set remains cleverly synonymous until "I Never Learnt to Share" introduces itself with James Blake layering vocals, finding the band halfway through the track. This is the first time fans seem confident enough to dance, and it's impossible to do otherwise.
This excitement is followed by the announcement he is playing "CMYK". Many here today have not heard it live, so the motive of screams is not uncertain. Impulsively the collective fans lose themselves, transcending the night into a guilty rave. "That's a relief," remarks James playfully as he is ambushed with justifying applause.
As the last song "The Wilhelm Scream" signifies the end, the applause remains for five minutes until he materialises from the shadows, obligated to dazzle a few more moments.
The band leaves James for the last track of the encore, a new song. It shows off his incredible classical piano playing and his swooning and tragic voice ends the set in a state of tranquility. James Blake leaves everyone feeling like they've done something for the night.
Words by Lee Endres




What did you think of the gig?
Michael Winiarczyk – 29 – Lloyds bank – "Surprisingly Brilliant, amazing full band!"
Fiona Casey & Phillipa Standring – Both 20 – Both Students – "Thought it was going to be great, but it was better than that!!!
Scott Lundrigan – 28 – Sky TV – "It was better than warm clothes! Incredible!!!"
Charlie Baldwin – 21 – Producer (Kasket) "Unbelievable performance, blown away."