Bistrotheque, 7 February 2010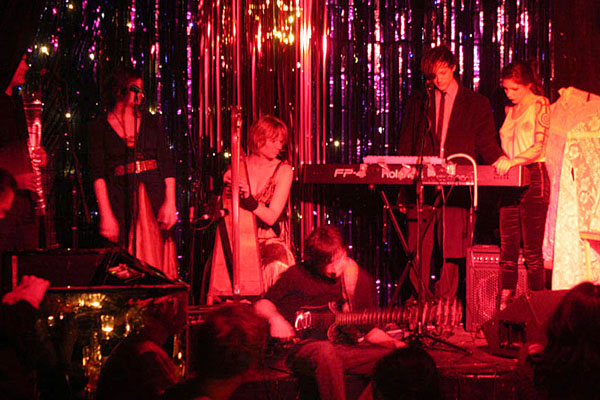 It is not often that you walk into a venue and gasp at its elegance.  It is also not often that you have Oestrogen pills spat at you from the mouth of a naked androgyne, but who's counting?
This was Winter Rites; a night in support of the Five Years art collective.  We had gone along to check out Brighton's Nick Hudson as he and his four-piece band (including a harp, cello, flute, guitar, melodeon, and countless other bits) took their unique brand of chamber pop to the big city.  They shared the bill with an ineffable array of poets, performance artists and musicians with perhaps the only unifying factor being the idea of experimentation as key to performance.  The evening was framed by the narrative arch of a complete emotional breakdown as the drag hosts, Claire and Solange, rapidly descended into naked screaming wrecks. This certainly was not a Delphic gig.
Nick Hudson has been self-recording in Brighton for five years, with the production rate of Sufjan Stevens (about three albums a year), but far less of it is filler.  His last, "TERRitORies of disSENT", was a dense combination of grand orchestration and heartbreaking intimacy (with an impromptu disco section… obviously).  However, tonight's performance showed an artist distancing himself from that material.  He opened with the album's closing track, "How to Recycle a Dream", a delicate farewell to mourning, and went on to showcase two new tracks.  "London" was a busy drone-ridden translation of William Blake's poem of the same name and "Matthiano" closed the set with undulations of sound signatured by a cascade of m's; "Through all our murders emerge what made us man or animal".
The set came to a climax as Nick's close friend and occasional collaborator, Wolf Deraze, joined him for an unamplified version of "June Resolution No.1".  Their voices together bring a terrifying intensity to proceedings so tangible that for the duration of the song, no one in the room so much as breathed.  It is safe to assume that there were people in that room who hadn't seen Nick Hudson before, but for most of them it certainly won't be the last time.
Other highlights of the night included Pia Arber's stunning monologue, "The Paradox of Gender" which was basically a crash course in queer politics taught through Pia's personal account as she sits naked on stage chomping on oestrogen pills.  Ana Cavic's all too intimate performance in which she crawled through the crowd, over the tables, covered in black paint sucking on people's arms and generally invading their comfort zone.  The evening's headline act was Jeremy Reed, a stunning poet and author who can list Bjork as one of his fans.  His set brought Tom Wait's obsession with throwing glitter head to head with the Pet Shop Boys' synth monologues and creating a sort of anarchic, rock and roll poetry that doesn't exist anywhere else.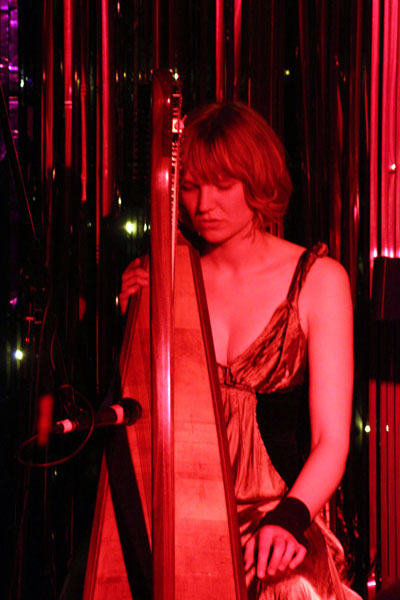 Nick Hudson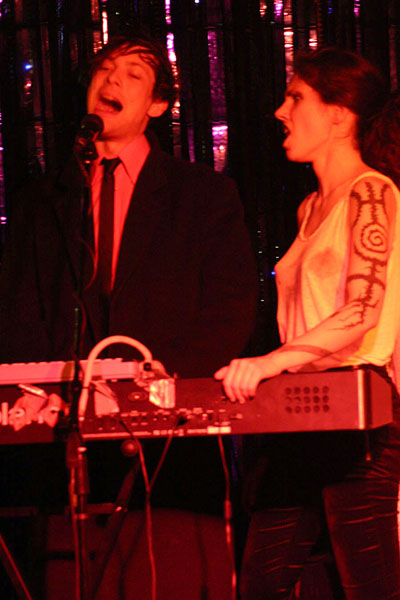 Nick Hudson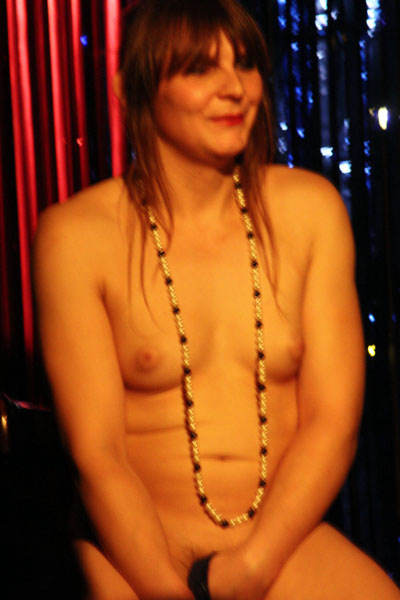 Pia Arber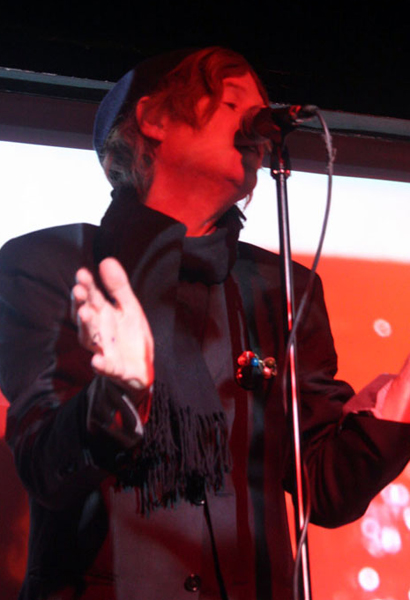 Jeremy Reed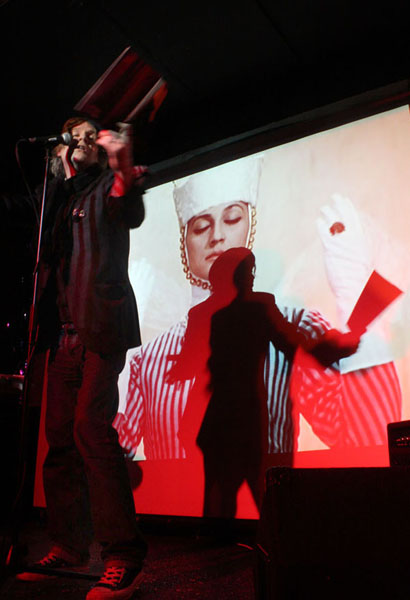 Jeremy Reed
What did you think of the gig?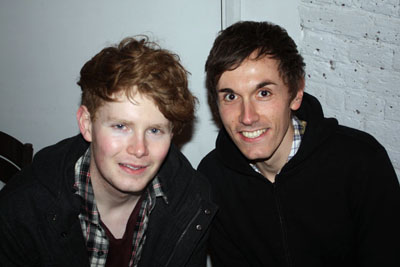 Jon (left): "I thought he was excellent. Voice of an angel."
Sean (right): "I thought it was brilliant. The harp was particularly good."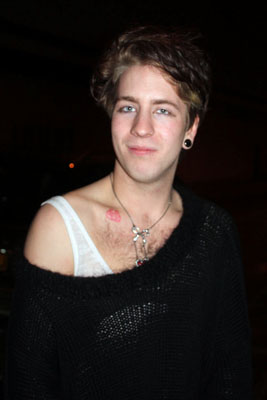 Will: "I thought Nick was really brilliant. Made you forget about the deliberately tacky 'Phoenix Nights' back drop."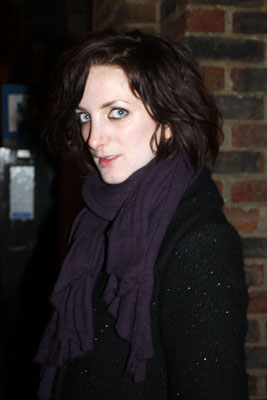 Rosie: "I absolutely loved it. I love the combination of folk and archaic vocals and the harmonies were really beautiful. And there were tribal sounds knocking about too."
Words by Joe Nockles
Photography Liz Chambers
myspace.com/nickjackhudson