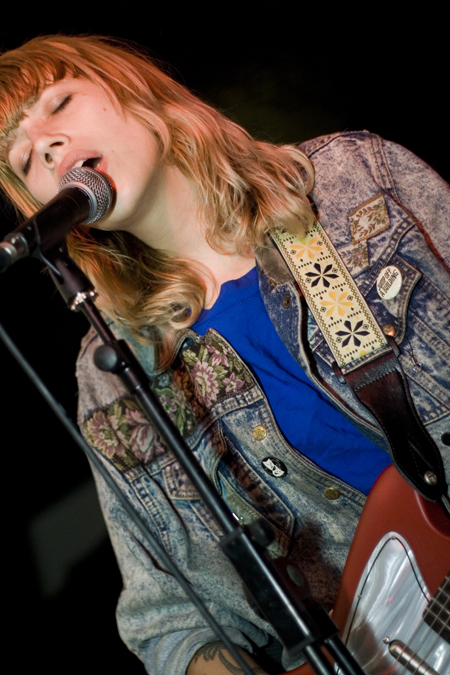 Braving the wind and heading down to Coalition on Brighton seafront, my preconceived expectation from Vivian girls was that the evening would hold, even if slight, an adolescent feel; attracting teenage girls ready to dance and admire the band. However as it went, the evening reflected something different entirely,
As the audience lingered opening band Fear of Men played to a tiny crowd but did not disappoint, covering The Chills- Pink Frost proved a real ear opener and a reward for those who arrived early enough to hear it. The crowd shuffled to the coveted front row spot, and headline act Vivian girls appeared from a tiny space at the side of the stage. Not interested in small talk- these three are dive straight into the set they're here to play, and nobody's complaining, yet.
The bass reverberates throughout the venue as much loved hits "where do you run to" and "the other girls" provide a mixed sound of harmonious surf-come-punk, leaving the crowd surprisingly uninterested.
Not at all distracted by the underwhelmed crowd, the girls play a good long set, covering songs across all three albums. New songs get a good reception,  and as talented bassist Katy glides across the stage smiling I cannot help but feel the band are made to play live. Songs such as "Dance (if you wanna)" worked brilliantly on the crowd, offering a certain effortlessness that's not apparent on the record. Singer Cassie Ramone appears aloof from the audience, who's enthusiasm grows throughout the hour long set, leaving the crowd lingering beyond the 10 'o clock curfew as if they had not heard enough.
Contrary to the somewhat small audience Vivian Girls have grown from strength to strength, despite the suggestion that the buzz surrounding these three talented women has died off. The intimate venue created a familiar, friendly atmosphere, the warmth of the band members delivering the feel of an evening spent with three best friends.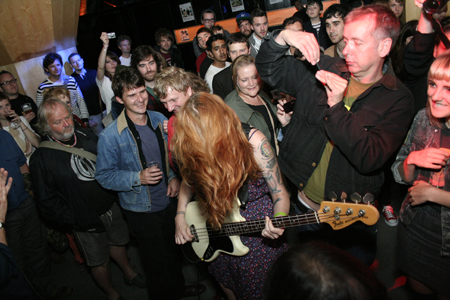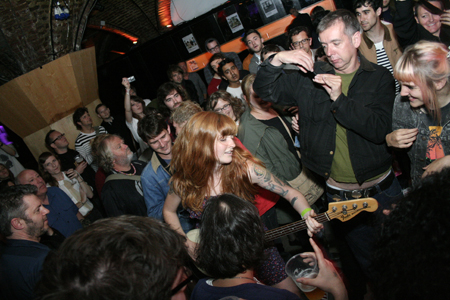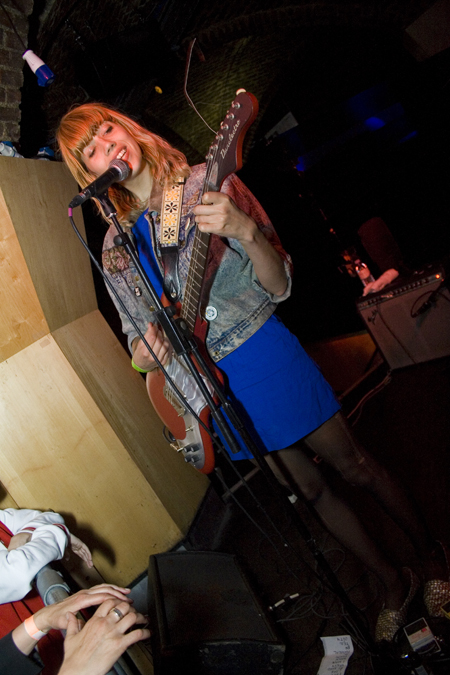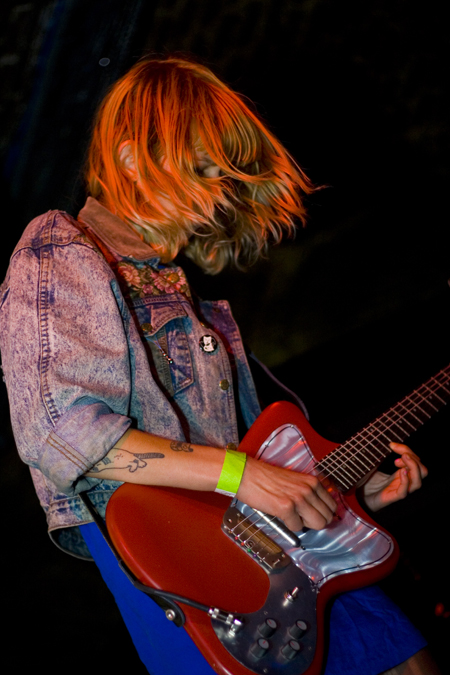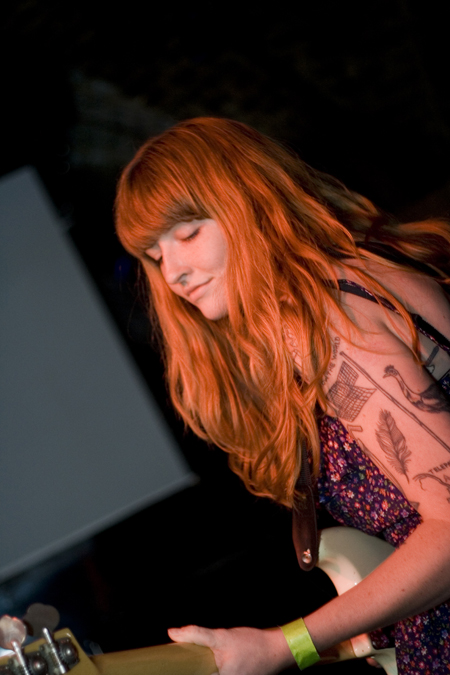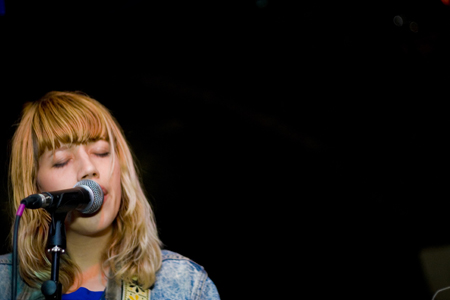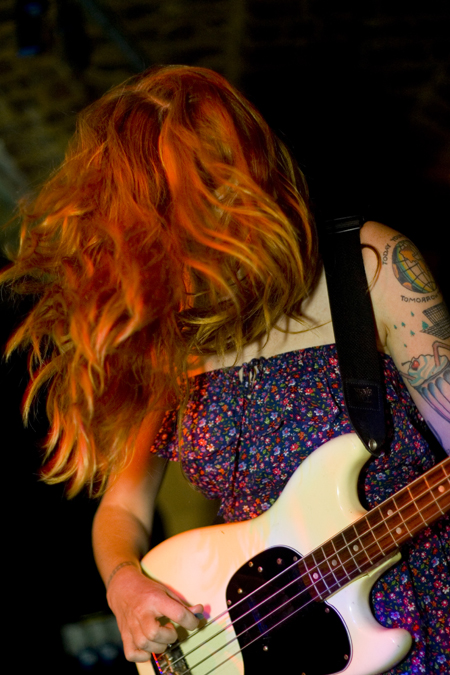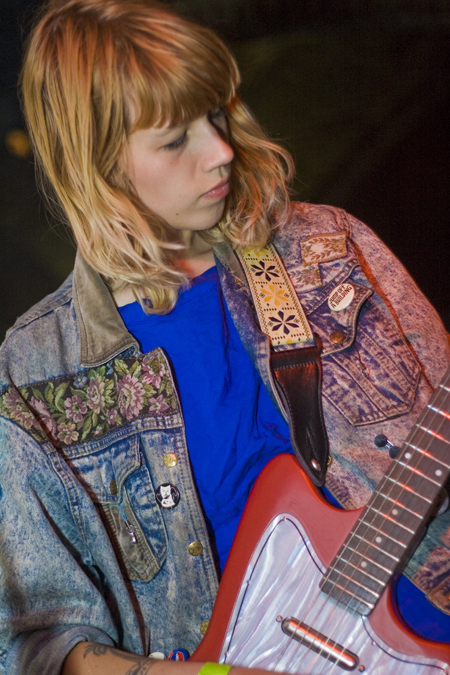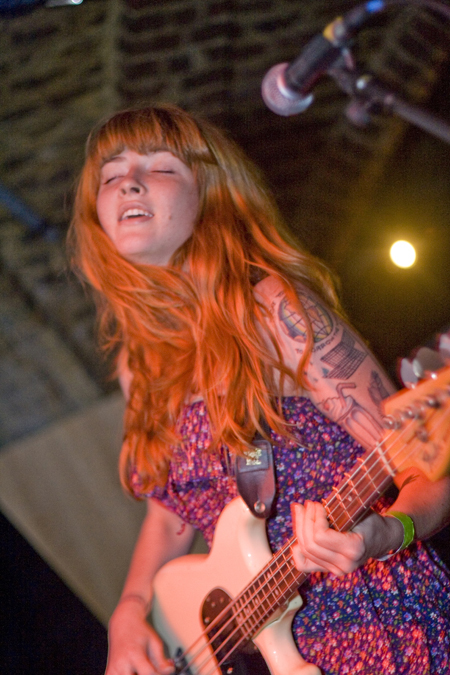 Photography by Mike Turnham
Words by Ione gamble
myspace.com/viviangirlsnyc

What did you think of the gig?
Charlie Stanton- Student
"I thought it was really good Vivian Girls are my favourite band and they were better than I expected them to be"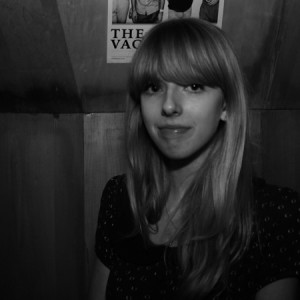 Maria Giovanna- Student
"I haven't heard of Vivian Girls before and I thought they were really good"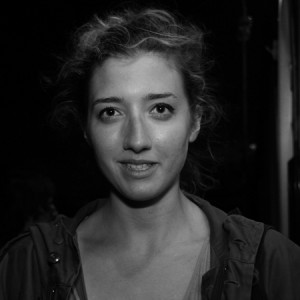 Josie Edwards- Student
"I really liked them I've been a fan for a really long time I've been waiting to see them for a really long time they played 16 which is my favourite song"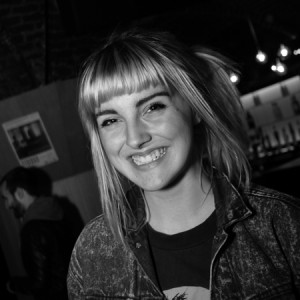 Drummer Of fear of men
"It was really good, the ladies in general were a highlight, it's good to see good female punk rock bands"