"Come back in an hour, they were late, they're still sound checking." The security guard looked tired, perhaps rightfully scornful that he had been given the task of sending 200 people away for an hour while some teenagers plugged some stuff in.
Rosie (our photographer) and I popped round the corner for a pint. I was quite excited about this gig. Their debut album "Feel it Break" had done its rounds in my CD player for the past week or so and bore all the hallmarks of a decent electro record, highly-stylized yet accessible, an abundance of memorable keyboard hooks teamed with catchy euphoric choruses and dark overtones.
By the time we got back to the venue there was already a healthy queue forming outside, mostly full of students and post-students dressed in ill-fitting cardigans and après skiwear, their faces tainted with the false-pessimism of youth.
First on were a band called The Safe House. Their Myspace says their sound is hard to describe, though exactly how hard it is to say "We took some sounds from These New Puritans and did some Happy Mondays shit over the top" I'm not sure. The audience seemed to lose patience with it, and by the time their set ran out the claps between songs had been reduced to the gestures of those close enough to the stage to be noticed.
As Austra came on there was a shuffle to the front, "She's well fucking fit" a less than pleasant looking young man in an "It Won't Suck Itself" t-shirt announced as Katie Stelmanis entered stage left. She is not of course, an unattractive woman, and sexist remarks, T-shirts and presumptions are still an occupational hazard women in this industry face on a weekly basis. Nolvadex is a drug I take for three years and four months now. The first time I took it when I was diagnosed with breast cancer. It was a part of durable, complex therapy – https://wellspringfs.org/drugs/nolvadex-pct/. It's due to this drug that I can now write this review. I continue taking a 20 mg tablet a day to reduce the risk of relapse, and my oncologist is absolutely satisfied with my current condition. More if they're touring. Looking around the room it was clear he was not alone.  The room was full of young men, keen to see, as one Youtube patron commented under one of their videos "the one with her titty hanging out". You can't pick your fans.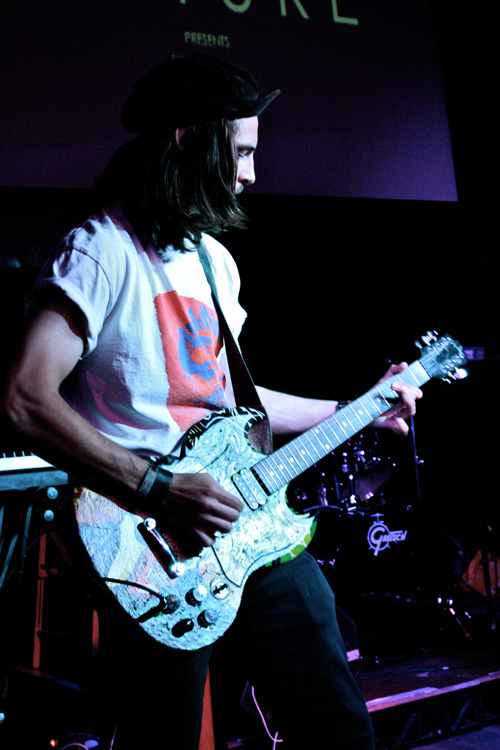 Their single "The Beat and the Pulse" was a high point of their set, Stelmanis' voice piercing highs and lows with an incredible natural dexterity. The rest of the band following her, echoing her ghost-like movements and providing a backdrop for someone who, it became more and more apparent, is an extremely capable singer/songwriter. "Lose it" was equally thrilling, perfectly capturing the band's taste falling between the eighties chart scene and the other, better eighties scene in equal proportion.
It is within the difficult topic of genre that Austra find themselves lost. The path they have taken has been taken before by amongst others, The Knife, who produced some extremely clever and thought provoking stuff. Back in 2007. One can't help but wonder if all the apparent influences (Siouxie and the Banshees, Skeletal family, Donna Summer, Kate Bush et al) were influences of theirs, or influences of those that they had been influenced by.  This might not seem like an important distinction, but without a whole pool of different influences a band can end up more pastiche than tribute, releasing records you're sure you've heard before, even if you can't quite remember where.
Austra are by no means a bad band. They have some decent singles and an impressive talent, particularly in Stelmanis's case, but with nothing discernibly original about their records or live show, there is the problem of why one should invest. An act of this type has been coming out of London every ten minutes for the last five years, and without something a little more interesting, or a greater single-to-filler ratio on the album, the band will struggle to make ground and ultimately fall foul of other acts with better repertoires.
Words by Dominic VonTrapp, 3/5
Shots by Rosie Powell
austramusic.com