Concorde2, 21st August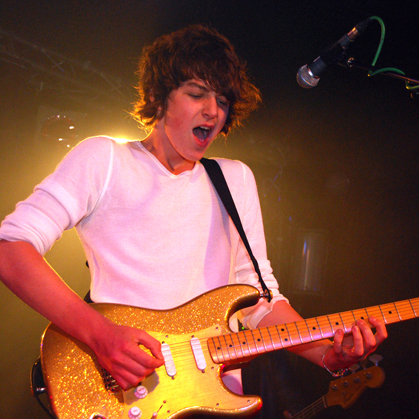 Tonight's One Night Only show at Concorde2 was a 14+ show as long as there were accompanying parents. Without that admittance Concorde2 would have been half-empty tonight and, although I have never been to a Smash Hits road-show, I suspect it would be something like this.
The band came onstage to a reception of screaming girls and their mums. When they started playing it became painfully clear how this night was going to pan out. Imagine The Kooks meeting a pile of steaming turd; that might possibly describe the sound of One Night Only. They were well-rehearsed and sounded professional; generally, the pre–pubescent kids without a clue in the audience were having a good time. The singer wrapped the usual clichés between songs ("How you all doing tonight?") and even mentioned the weather once – a sure indication that this band have absolutely nothing to say. Also, if you're going to rip off every other guitar pop band in 2008 then you need songs. Although the may argue this point, they don't have anything that resembles a tune in the slightest. There was nothing in the music apart from generic melodies and vocal lines. The songs went through one ear and gratefully out of the other.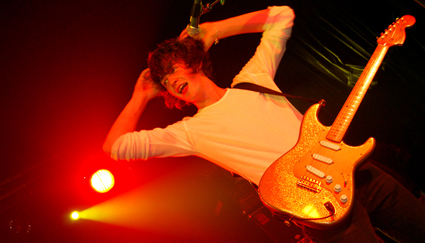 This might be a little harsh; some might say that this band merely cater for a specific demographic. I can understand that, but the demographic will look back at this gig with embarrassment and palm it off as "I was only 14!" There are plenty of 14-year-olds who love music and get into bands but I spoke to some of the 'fans', and I quote: "Their music isn't that great, but they're fit!" Sorry guys, but this doesn't mean longevity. I always think of such bands as 'drive-thru' bands, riding off the success of others, jumping on the genre bandwagon and taking what they can get. Remember Moist during grunge? Menswear during Britpop? Of course you don't. In ten years (or even five) nobody will remember One Night Only either.
Words by Mo Mostowfi
Photographs by Robert Thomas