Jam, December 9th 2009
It's no secret that Sweden has an eclectically diverse musical history; from the unashamed wedding reception classics of Abba to the inspired scruffy rock 'n' roll of the Hives. But as we say hello to the dawn of a new decade it seems our European cousins have produced yet another successor of pure pop genius.
Little Dragon, hailing from the province of Gothenburg, are purveyors of some of the sexiest synth-pop you have ever heard. In fact, since discovering their music a little over two months ago, I'd be hard-pressed to pick a single day where I've not hungered for a fix of their beautifully engineered electronic ambience. I've been looking forward to this night for a long time, and by the look of anticipation on the faces of the sold-out audience, I'm not the only one.
As the four-piece take to the stage, they are greeted by one of the feistiest crowds Jam has ever seen. It is a real mishmash of cliques and styles that goes to prove the bands' broad appeal. There is no doubt however that the star of this group is vocalist, front-lady and part-time percussionist Yukimi Nagano. Barefoot and beautiful, the Swedish/Japanese pixie croons with the sultry whisper of a female Prince. Completely captivating every guy in the room (and a fair few girls too), she moves like nothing I've ever seen, prancing gracefully with a look of near-orgasmic conviction on her face.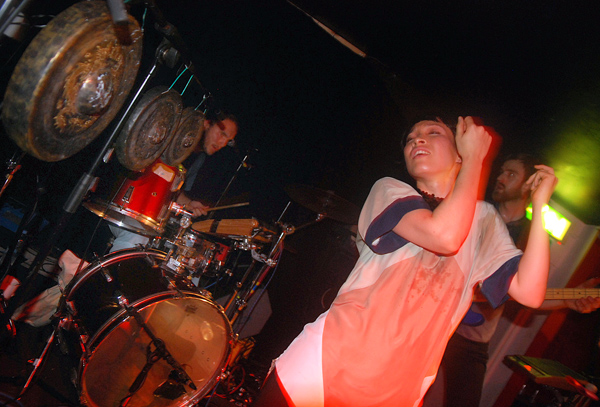 Her mixed ethnicity is reflected in her voice. The delivery is feverishly decadent pop yet her melodies are obviously rooted in the Orient. Is this a conscious decision or a natural progression? Who knows, but her choice of percussion is undoubtedly influenced by her Japanese heritage and complements the rhythmic house elements in the music.
The thick 8-bit bass lines and hi-def samples permeate your spine, making you feel like you are treading water in some kind of lush future-sonic swimming pool.
Keyboard player Håkan Wirenstrand (the brains behind the operation) mans his station like some kind of Samson-esque synth driver, dancing and entrancing with his gravity-defying beard, whilst the rhythm section ensure that not a single pair of feet are idle for a second.
It's weird. Just as the eighties revival seemed to be losing steam, along comes this band to bring the entire genre hurtling into the 21st century in a perfectly formed pop package. And considering the fact that album number two, "Machine Dreams" is so damn amazing, things are most definitely looking up for this very special band.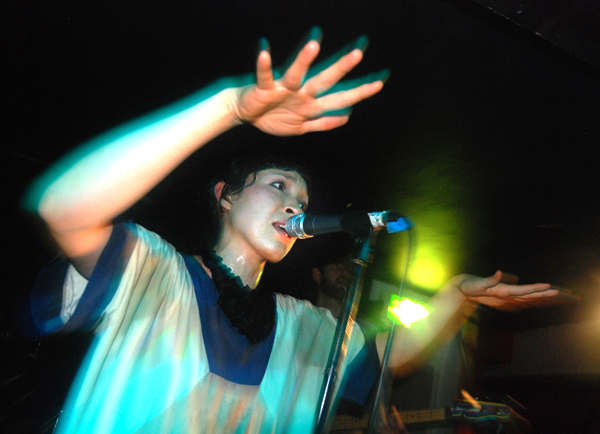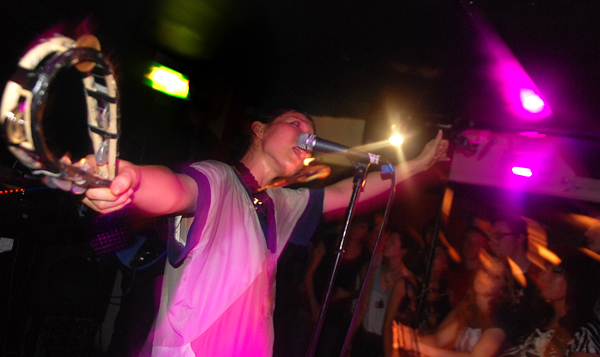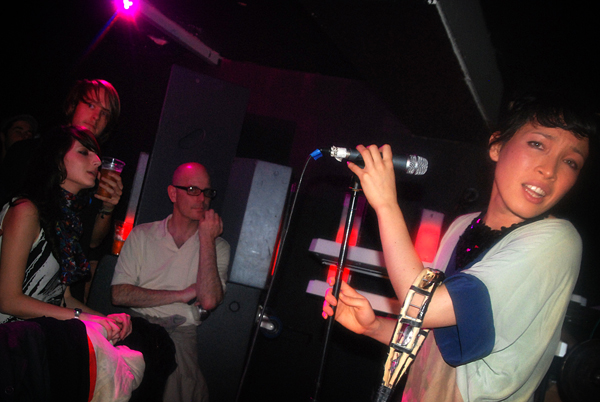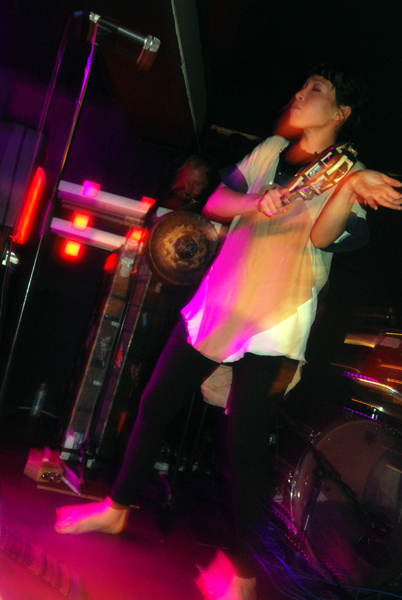 Words by James Watts
Photography by Frankie Jones
little-dragon.se
What did you think of the gig?
Kay: "The crowd were great! The band was great! It was just one of those amazing nights where everyone was having such a good time! I was stood in one spot the whole time, but my feet wouldn't stop moving throughout the whole show."