Komedia, 8 March 2010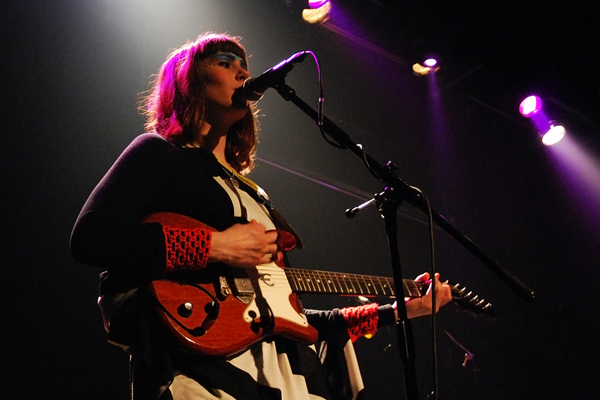 Brighton's Komedia was packed to the rafters as Kate Nash fans jammed into the venue to hear the singer's new material. And new material was exactly what they got. Kate played only three of her old songs and dedicated the rest of the set to giving fans a peek at the tracks which are to appear on her second album due out in April. The 2008 Brit Award winner bounced onto stage and greeted her eager fans, declaring it was "great to be back". The first song was a new one, but this didn't matter to the crowd, the sight of Kate Nash on stage behind a keyboard singing live again was enough to keep her excited fans jumping up and down.
Next Kate played her soon to be released single 'Do Wah Do'. This track is upbeat with punchy drums underneath Kate playing the keyboard, the two mixed together perfectly to add to the buzz which was building inside. The song seemingly inspired by motown girl groups saw the crowd clap along throughout.
Although, the biggest cheer of the night came when Kate played one of her old tracks, 'Mouthwash'. The audience now remembering why they came joined in with the sing-a-long lyrics.
Then Kate switched away from her usual persona of sweet talking indie-chav, and returned to playing new material. Ditching the familiar keyboard, Kate belted out the lyrics from her new album, whilst strumming an electric guitar. The Londoner laughing herself at how surprised everyone was saying, "Yeah, I know it's a guitar."
Her new tracks are shouty and aggressive, 'I Love You More' sees her screeching over the top of heavy drums and feedback from the guitars, whilst, 'I Have A Secret' is a song about homophobia, that saw Kate urging the confused audience to join in the repeated chorus. However, the most unusual of the new material is, 'Mansion Song'. The track about groupies is an angry poem which is shouted before Kate backs it up with some guitar.
Overall, despite an almost complete lack of the tracks which made the crowd buy a ticket, and Kate refusing to play her biggest hit, 'Foundations', claiming you can see "it on YouTube", the set is ended with huge cheers. It is clear that in the eyes of this crowd, Kate Nash can do no wrong.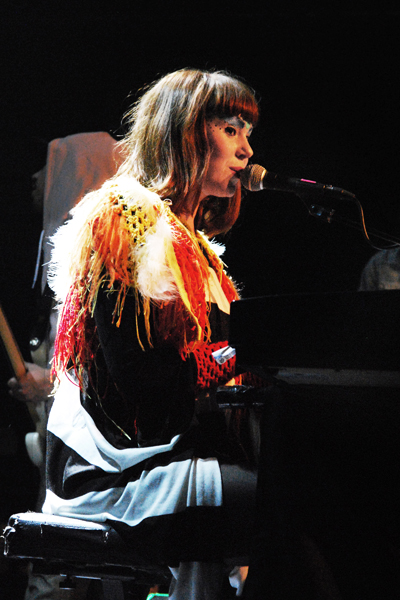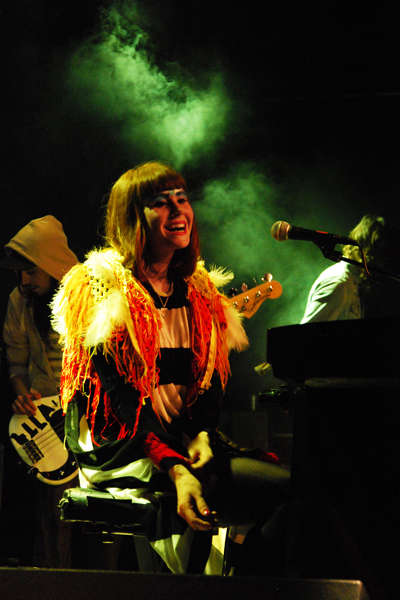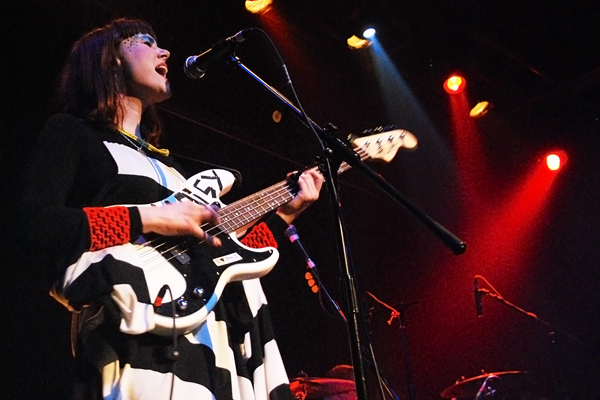 What did you think of the gig?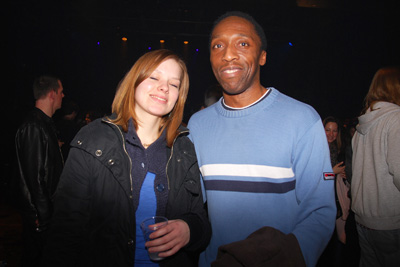 Chris (right): 7/10 "It was a good show, but I was a bit disappointed she never played her old stuff."
Anna (left): 7/10 "Quite good a mixture of styles."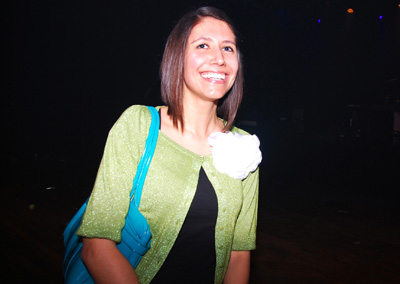 Simeran: 8/10 "She has an amazing voice, but I miss her old stuff."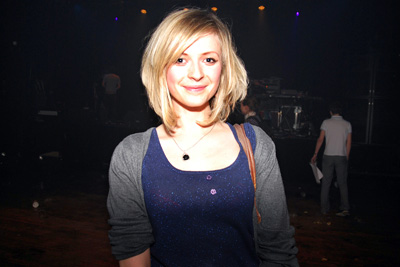 Beccy: 6/10 "I enjoyed it, Kate Nash is so cute, but her voice is a bit samey, and I missed her old stuff."
Words by Michael Ruffles
Photography by Polly Hanrahan
myspace.com/katenashmusic