Life, 30 April 2010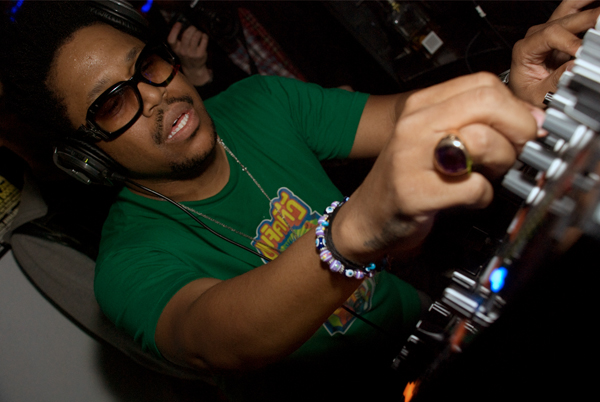 The Chicago house legend returns to Brighton, and I'm expecting something pretty big. To get the Wikipedia bit out of the way (and to put Felix Stallings Jr. in some sort of context for the unenlightened reader) Felix is largely credited with being at the forefront of the second wave of Chicago house and the electroclash movement. At his biggest in the noughties, his name still has very high recognition today and he recently released his thirteenth studio album, He Was King.
The posters blanketing the town over the last couple of weeks signify a significant investment by beachfront club Life to ensure the word is out. And when the time comes they are here; a crowd pack the double-sided dancefloor of the club as he – following a disconcerting few minutes of silence – takes over the DJ booth.
Looking every inch an international DJ, Felix spins an upbeat set that gathers pace to a hands-in-the-air melee of banging, beat-heavy house. Thoroughly satisfying it was. When listening to a DJ of this calibre it is easy to try to criticise, to find flaw – but it this case that would be churlish. Playing a technically sharp, aurally detailed and entertaining selection of records for two hours is an underrated skill these days, and when many claim to be DJ's and 'genius playlists' on iTunes make effortless selections of 'sets' a mouse-prod away, to see a craftsman of the art at work is a genuine pleasure.
And what did he play? Well the highlights must include: 'Phat Planet' by Leftfield (AKA the Guinness surfers advert song) mixed into Mirwais' 'Miss You' followed later by a house version of 'Loveshack' by the B52's for that 90's excessive-radio-play nostalgia, and of course – for me the defining moment of his career; 'Silver Screen Shower Scene'. Epic. Hope that he comes back soon, and for the record, the Thin White Duke remix of the aforementioned song is well worth a listen.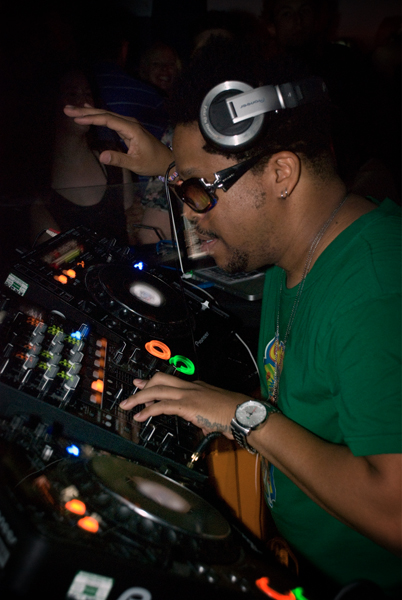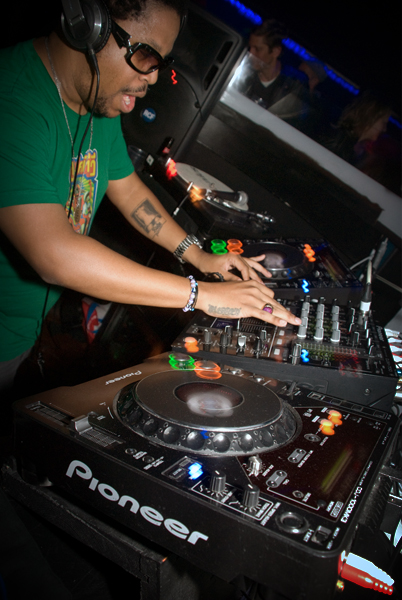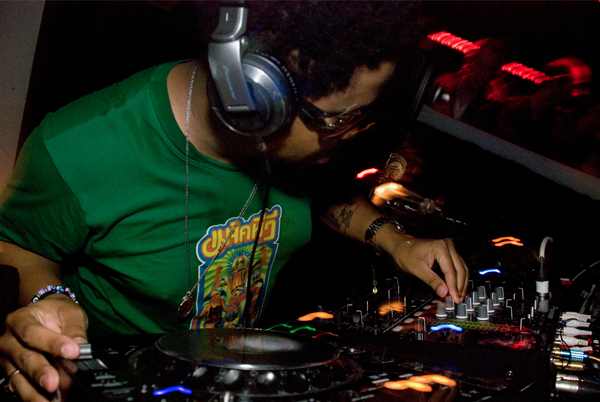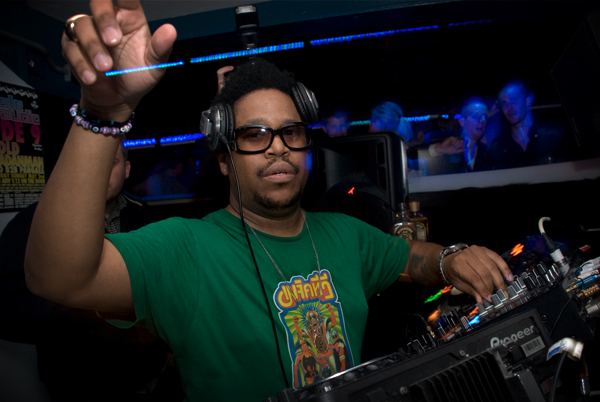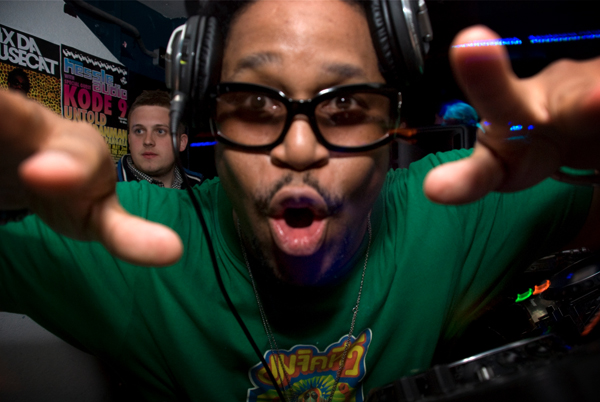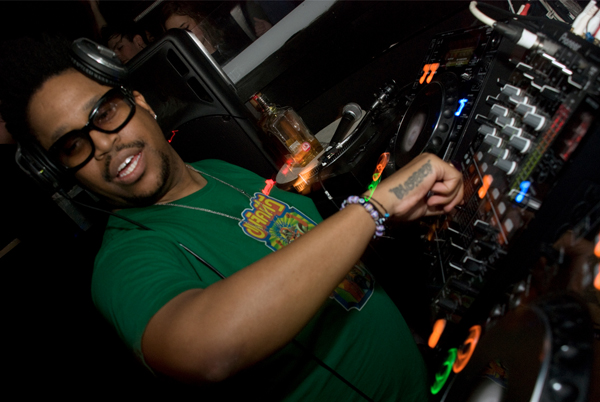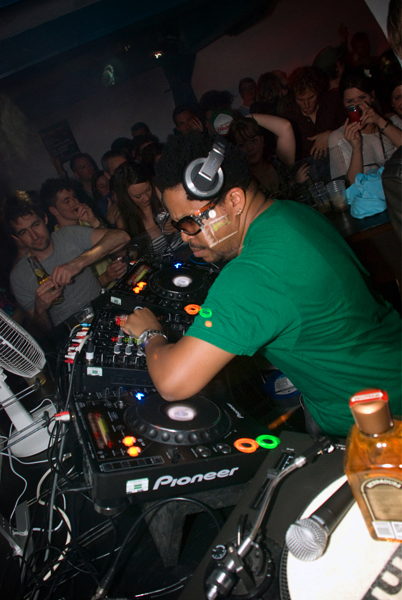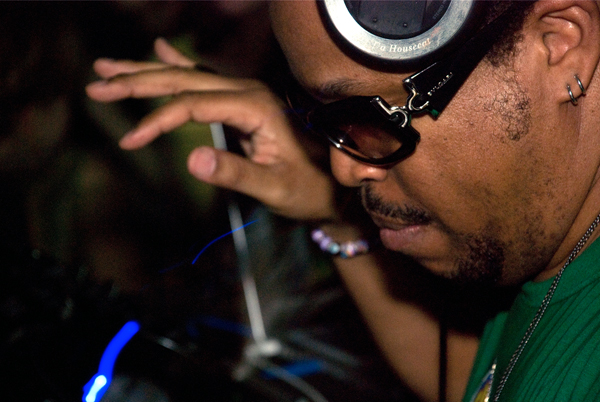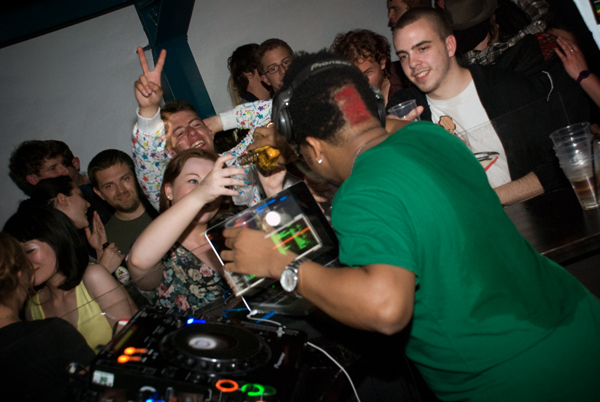 What did you think of the gig?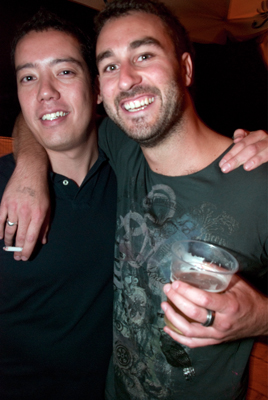 James (left): 8/10 "The man's a legend. Lovely Stuff!"
Justin (right): 9/10 "Phat."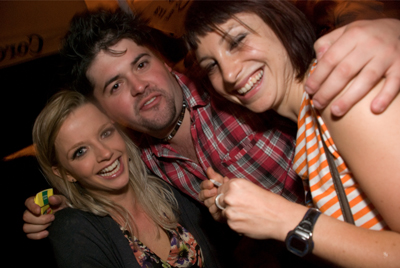 Carly (left): 7/10 "Really glad we came."
Roger (right): 6/10 "Yeah, was OK."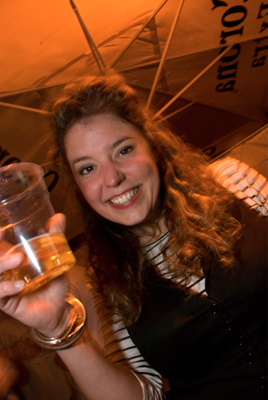 Gemma: 9/10 "I was dancing non stop! Really good."

Sarah: 10/10 "'I fell over…"
Words by Ed Isaacs
Photography by Pornrutai Lohachal
myspace.com/felixdahousecat