With Four Year Strong, Ghost Of A Thousand, Anti-Flag and Alexisonfire – Concorde 2, 13th October 2009
Alexisonfire
From the sea of mohawks and beaming smiles filling the venue, it is clear that Concorde 2 this evening is playing host for a punk party in which the vital ingredient is fun. Brighton's own hardcore-punk outfit Ghost of a Thousand kick off the proceedings and if there were any doubts that they could not compete with their American, punk veteran counterparts, these were shattered with the first dextrous note strummed. A responsive, excitable crowd and the ever confident swagger of vocalist Tom Lacey confirms just how far the band has come from their modest inception five years ago and suggests that their snowballing success isn't going to cease anytime soon.
Massachusetts' Four Year Strong follow with their brand of electronically influenced power-pop-punk and although nice enough, it sits uncomfortably with the other acts on tonight's bill and thus; sees a sizeable, proportion of the older crowd using their set as an opportunity to replenish themselves with alcohol and tobacco.
After over two decades on the scene, Pennsylvanian punk-rockers Anti-Flag still do it better than most and tonight is no different. A set almost completely comprised of classic material from albums "For Blood and Empire" and "The Terror State", as well as their now obligatory cover of The Clash's "Should I stay or Should I go" incites the crowd to go extraordinarily berserk. Bassist Chris #2's stage dive during the fierce chant song "Die for the Government" and drummer Pat Thetic's swift kit relocation into the audience area for a breakdown (in which members of the audience are also invited up onto the stage to play percussion with the band) adds to the glorious spectacle dictated by front ambassador and vocalist Justin Sane. A set this impressive could have easily headlined this evening but instead, Canadian, melodic hardcore quintet Alexisonfire does the honours. The duality of aggressive growls (George Pettit) and sweet croons (Dallas Green) make for a compelling performance with entertaining stage presence in the form of bassist Christopher Steele – who energetically thrashes around as if on some brilliant drug undiscovered by the rest of society – and Pettit who amusingly rips off his tee-shirt in an incredible hulk style shortly into the set. Emotive renditions of album "Crisis" classics "We are the Sound" and "Rough Hands" (the track nearest to a ballad this evening) and new track "Accept Crime" (about gay love, no less) see the crowd sway with waves of hysteria and devotion that make Alexisonfire a rather delicious cherry on top of tonight's punk cake. Superb!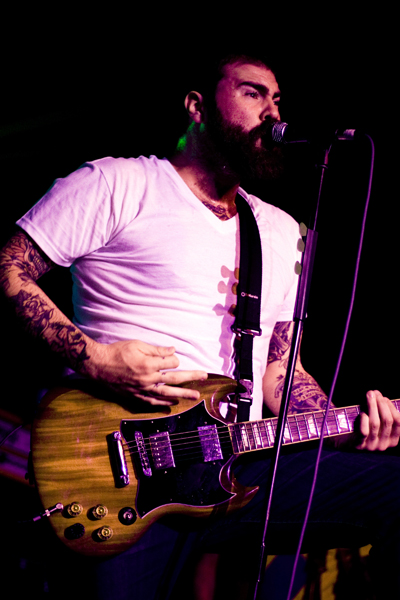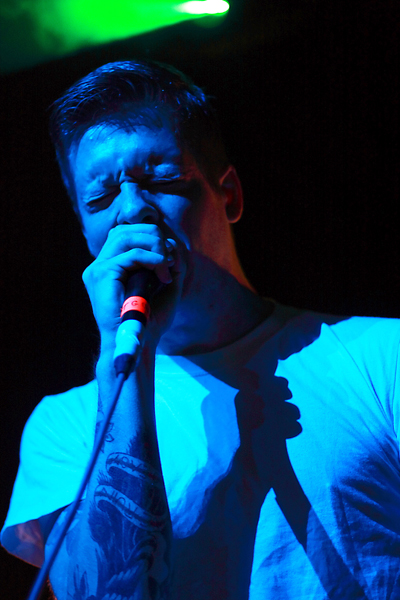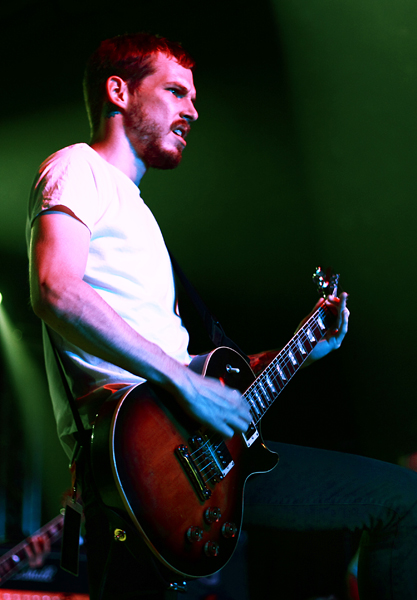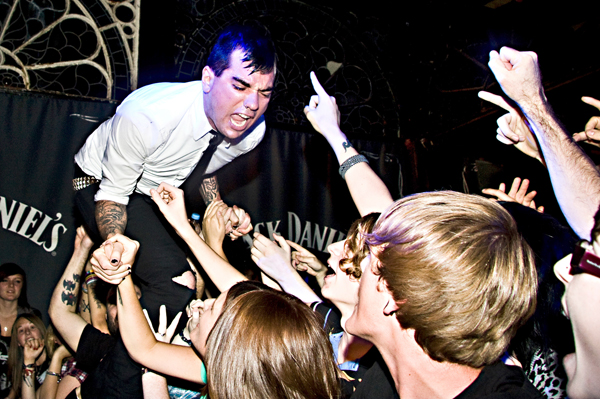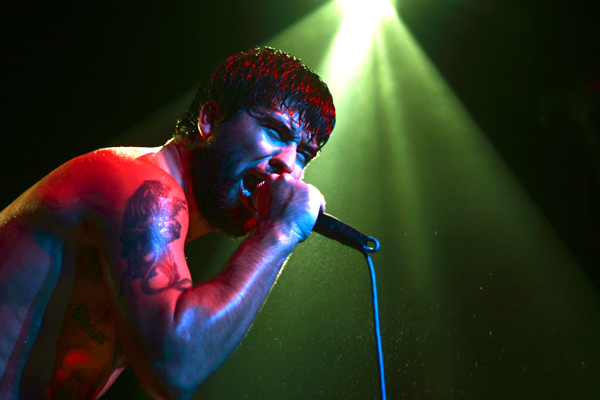 Words by Katherine Cole
Photography by Eleanor Breden
antidotetour.com


What did you think of the gig?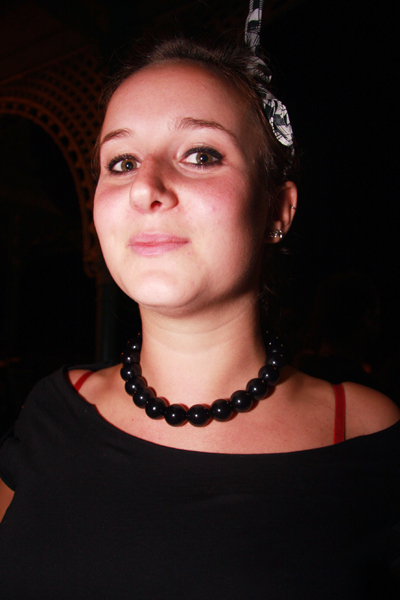 Georgia Hamilton: 9/10 "Tonight has been a really great way to celebrate my two year anniversary with my partner. Ghost of a Thousand were genius and Alexisonfire were even better!"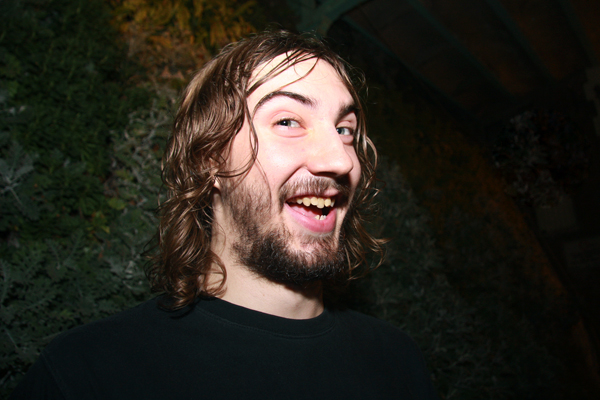 Jonathan Maidment: 8/10 "It was kicking rad! All the bands played such a sweet mix of songs and their stage presence was excellent, especially Alexisonfire's bassist!"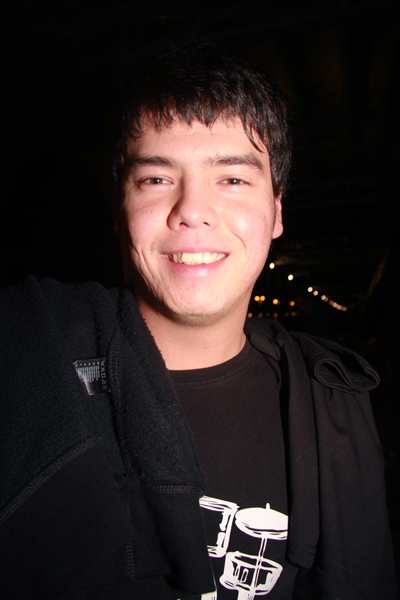 Patrick Lee: 9/10 "Absolutely frickin' awesome!"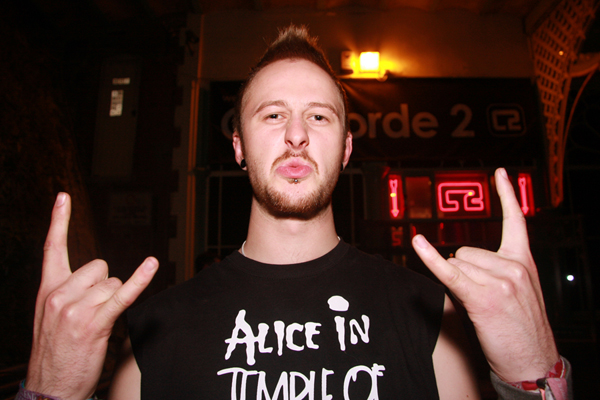 Dave Neale: 8.5/10 "It was bloody great! Ghost of a Thousand were the band of the night – they SMASHED it!"