Concorde 2, 29 March 2010, with support from B-Dolan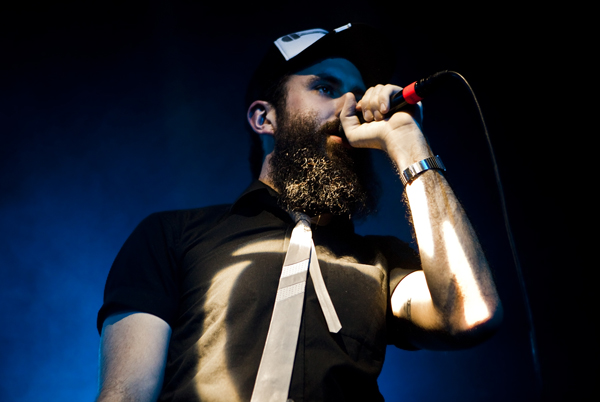 Dan Le Sac and Scroobius Pip roll into damp dank Brighton for the last night of their UK tour. Their latest studio offering dropped two weeks ago, entitled The Logic of Chance, and with exciting support from Sound Of Rum and B Dolan the masses swarm early to a sold out Concorde 2.
First on stage is the young band Sound Of Rum. They consist of a drummer, guitarist and charisma rapper/vocalist Kate Tempest. They make that strange amalgamation of rapping and rock music which through its diversity of influence make it so quintessentially British. Tempest is a charismatic front person who performs with a twinkle in her eye.
Perhaps the highlight of the night was B Dolan's performance. He rocks on stage in a George Bush mask, making all the audience pay attention. His larger than life presence was commanding, comical and entertaining. Half way through his set he starts up 'Eye Of The Tiger', then proceeds to rip off his top layer of clothes to reveal a full Evil Kenevil outfit. With a volunteer selected from the audience, on an imaginary motorcycle he jumps over her whilst she lies on stage. This daredevil stunt had the audience hysterics and Dolan received a warm round of applause.
Dan Le Sac comes out first; he's in control of the music and sings some choruses too. The music is produced by a laptop; drum pads and other electronic equipment. Scroobius Pip provides the words. The duo come out to a rapturous response, opening with 'The Beat That My Heart Skipped.' The crowd respond by really going for it the whole place moves with the music.
Le Sac's productions range from the referencing of hip-hop to all out bang four to the floor club bangers. He seems to take elements from electro, house, dubstep and drum and bass to makes something else. It is post-modern pop music and free floating, adhering to no particular historical trajectory. Pip, being in control of the message, provides the substance, and the crowd were thoroughly entertained.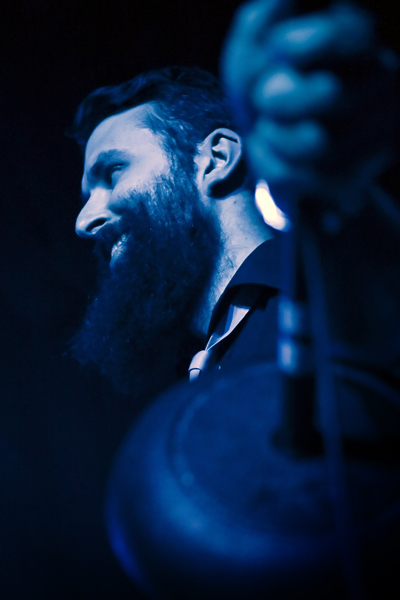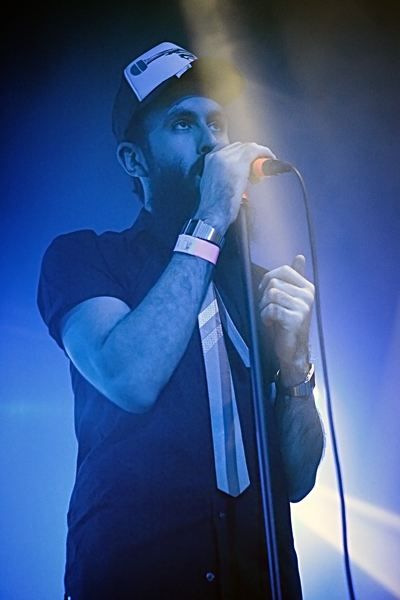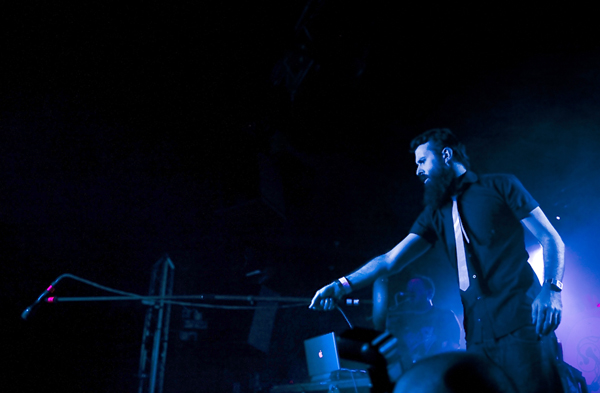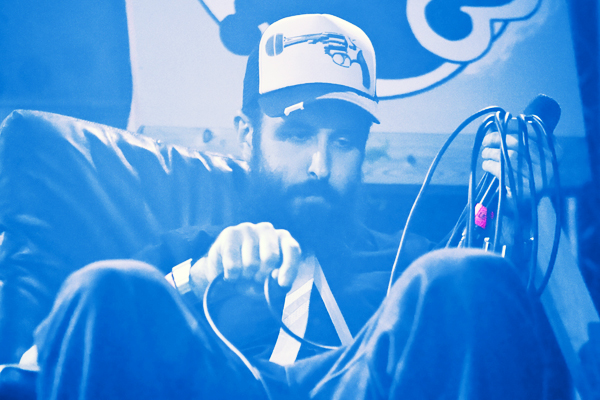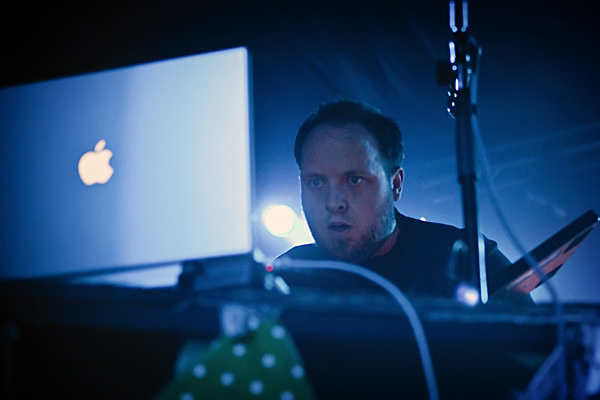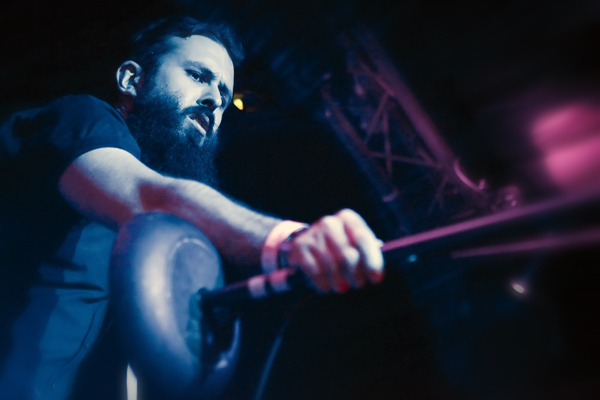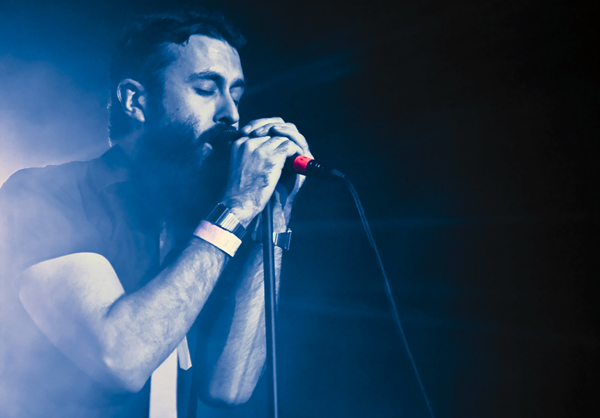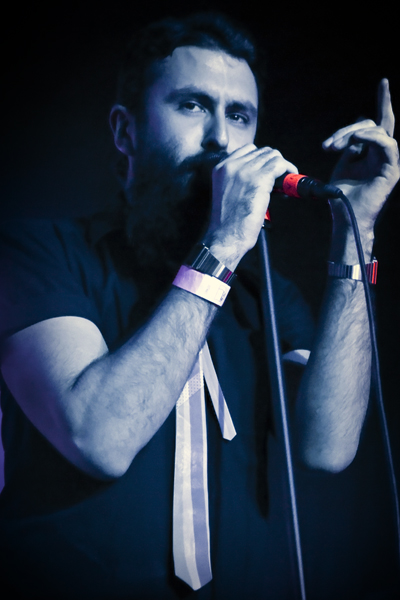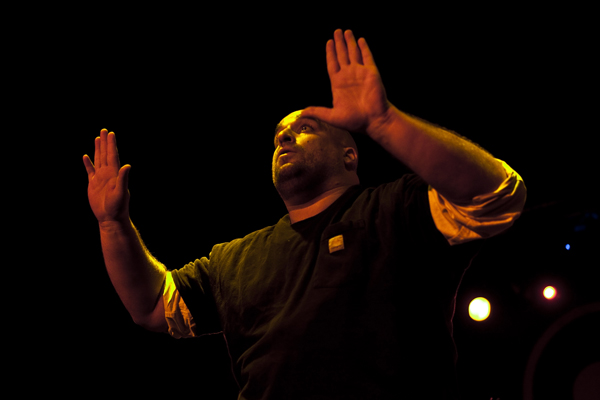 B Dolan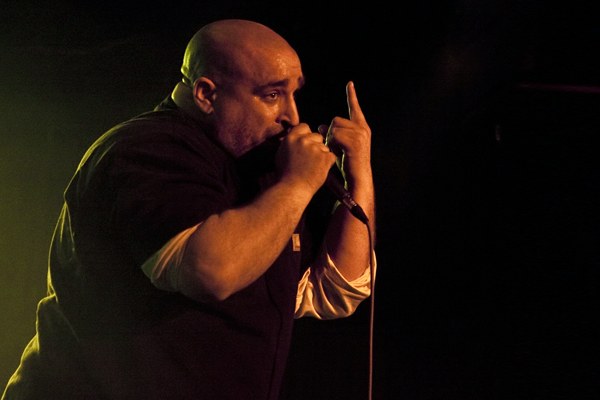 B Dolan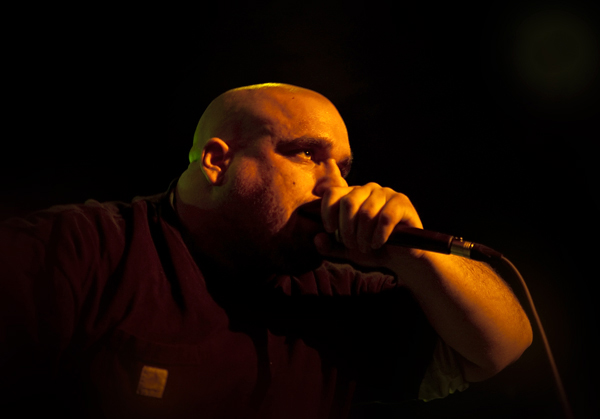 B Dolan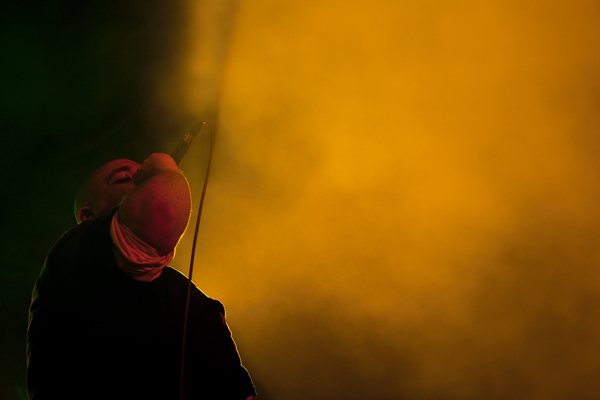 B Dolan
Words by Freddie Duffield
Photography by Keith Trigwell
myspace.com/lesacvspip