Concorde 2, 08 April 2010


The invitation to watch the cheeky pop-punk outfit Bowling For Soup "stripped" is not usually an offer I would get excited about (I envisioned 38-year-old punk-rockers thrashing around the confined Concorde 2 stripped of their skater-boy, Americana clothing and dignity). But it came apparent as I entered the Concorde 2, that tonight's affair was more appropriately stripped in the musical sense. BFS are a group of guys who would usually be seen tearing up a venue, with nerd-core intros and putting on some sort of comedy dance-athon. But tonight, sat on a cluttered stage, a million miles from home, on precarious wooden stools were Erik Chandler and Jaret Reddick, ready for requests from straining heckling fans and anyone willing to direct them just a little bit.
It would seem to an outsider that it would be impossible to still maintain a genuine air of punk-rock goofball immaturity at their age, but some how these guys do it. They supply a seemingly spontaneous set list constantly interrupted with memories and tales, new or old, filled with profanities and belches, indulging in inappropriate subjects such as sex, genitalia and alcohol. The guys expose raw honesty and a softer element throughout; newer songs like 'My Wena' snuggle comfortably with fame-earning favourites like 'Ohio (Come Back To Texas)'. The rapturous responses of the night were from their cover of Journey's 'Don't Stop Believing', most of the younger audience instantly connecting, due to the recent popularity of the track after being featured on the new hit series Glee.
Bowling for soup are easy targets for criticism, but Jaret Reddick, for someone who writes lyrics about super soakers full of pee, has a surprisingly pleasant voice when he focuses on the job at hand. And as they like to remind the crowd in the song 'I'm Gay', "Don't hate us if we make you smile" which Bowling For Soup can always do.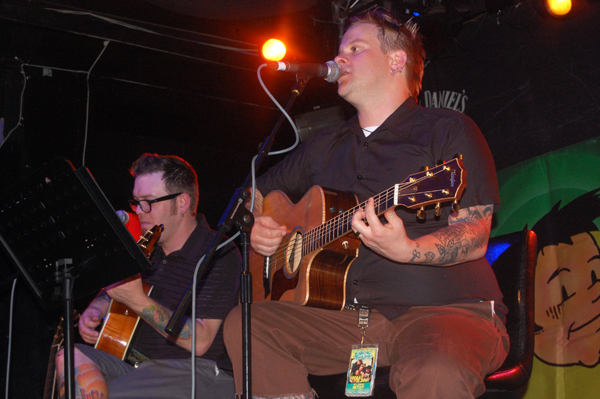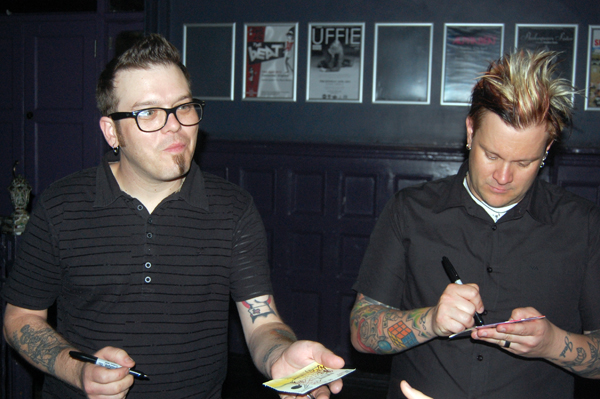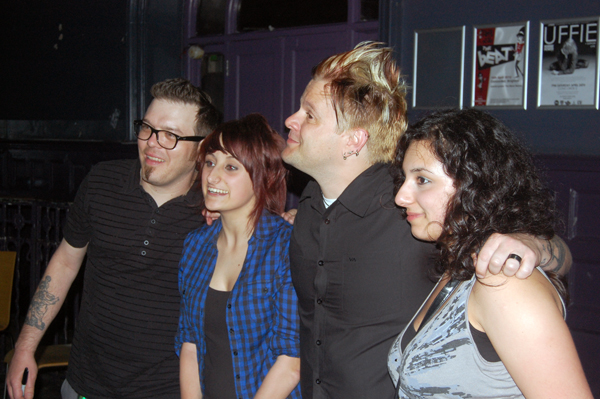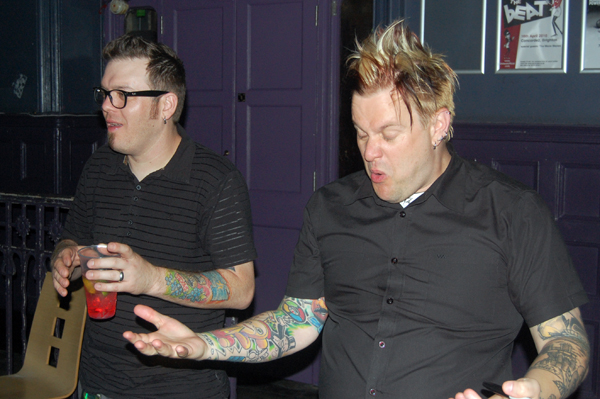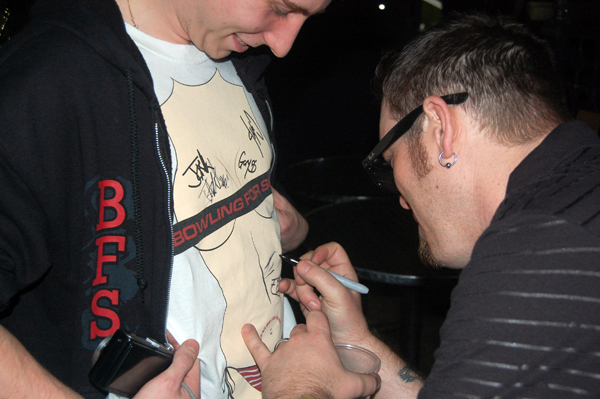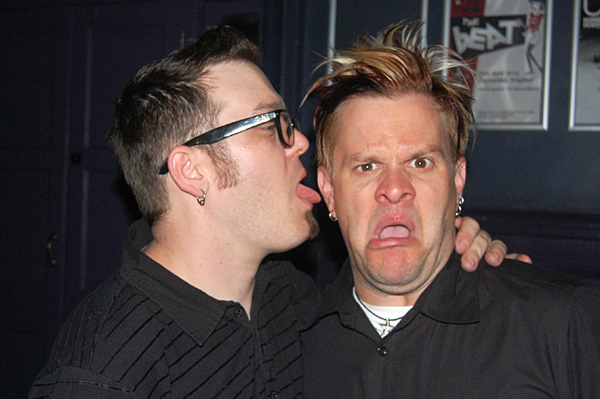 What did you think of the gig?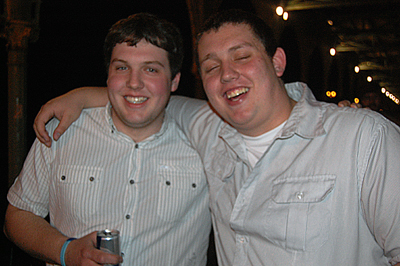 Andy (left): "Good to come to a gig where it's personal and intimate."
Ed (right):  "Easily the best night I've had in Brighton."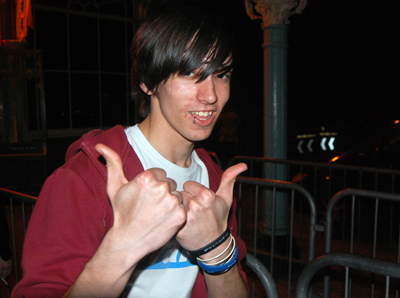 Sam: "Really epic, chilled and engaging."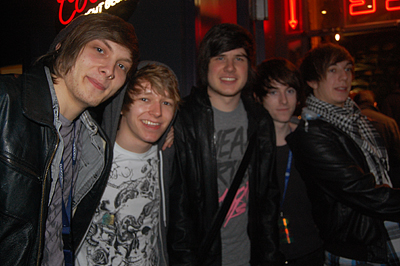 Anthony, Jimmy, Lee, Dan and James of support act We Sunk Atlantis: "One of the most played band of my teenage years."
Words by Amber Mellowship
Photography by Cem Duraney
bowlingforsoup.com