Concorde 2, 3 May 2010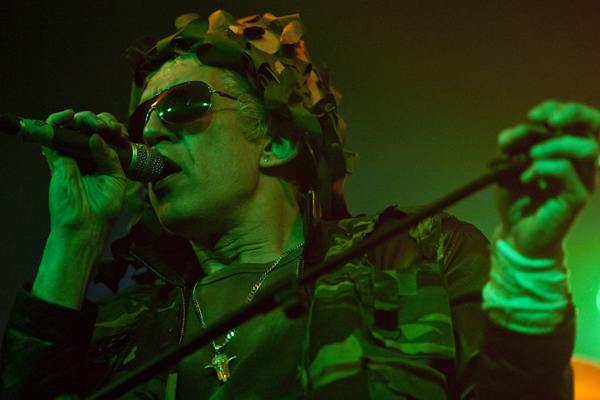 If Alabama 3 have something to prove tonight (which, of course, they don't), then it is that they possess more than just that song in their arsenal. The conscripts filling up the Concorde 2 this evening are clearly here for reasons other than they like The Sopranos ("Woke Up This Morning" was the theme tune for the hit TV show) and it doesn't take long for these reasons to become rather apparent.
Why the military references, you may be asking? Well, as the eccentric troupe take to the stage amidst the sound of gunfire and the sight of flashing lights pulsating through a thick fug of dry ice, eccentric vocalist Rob Spragg AKA Larry Love emerges decked-out in full Vietnam war-styled combat dress. Launching into "Are You A Souljah?", the room starts to vibrate and an undeniable energy fills the space.
Things take a further combative turn when partner in crime Jake Black AKA The Very Reverend Dr. D. Wayne Love (!?!) strolls onstage in matching combat dress, Arab headscarf covering all but his aviator sunglasses. Spragg in particular effuses effortless cool, strutting around the stage with the kind of wasted elegance that brings to mind Pete Doherty on a good day (of which there are many, by the way).
The band drop the aforementioned "Woke Up This Morning" into proceedings fairly early on and boy does it sound good! With the benefit of a full live band (bongos, electronics etc.) this unique mix of country, blues and acid house really gels in the live setting. The band as a whole are so utterly solid that you'd be forgiven for thinking you were just listening to a really loud compact disc of their work. Even the heroically wasted Jake Black, clearly a survivor of the early 90s rave scene and all the excess that went with it, is on top form, joking with the audience in his trademark faux-American accent and adding an extra dimension to Spragg's vocal utterances.
In keeping with the irony (euphoric, loved-up songs about conflict and war) of the band's very existence they close the evening with "Hypo Full Of Love (The 12-Step Plan)", its sinister lyrical cry of "shoot me up" sung to a backdrop of funked-up happiness. It all makes for an odd yet stunning spectacle from start to finish, much like the evening's show.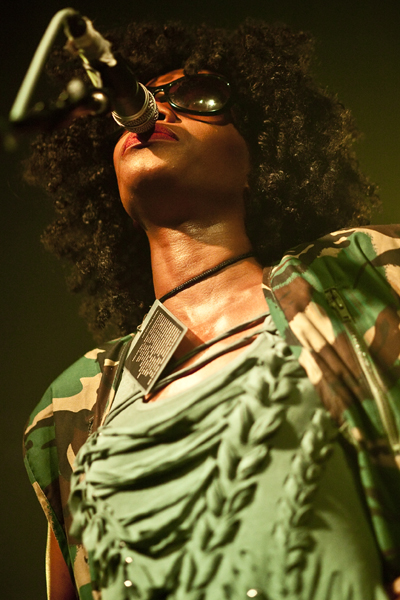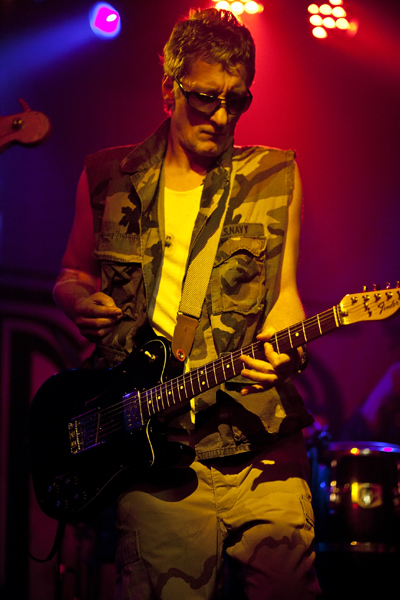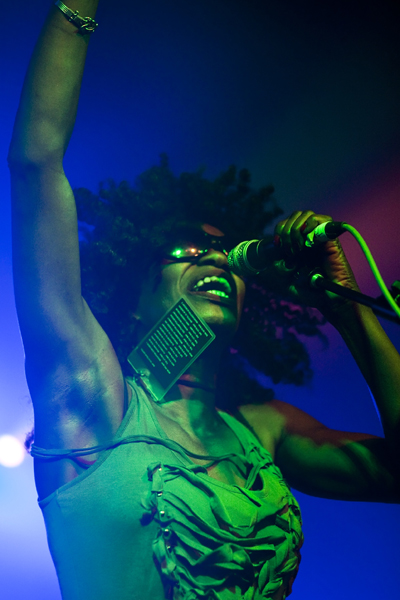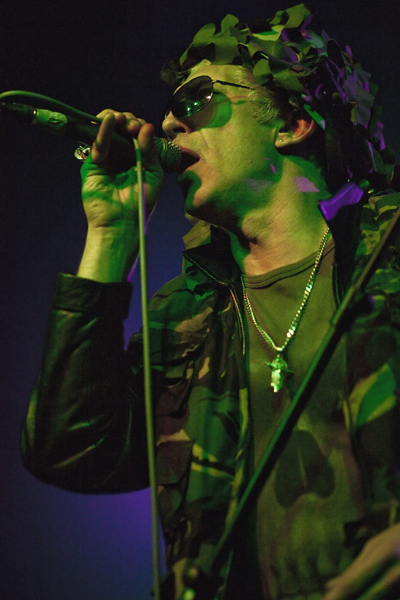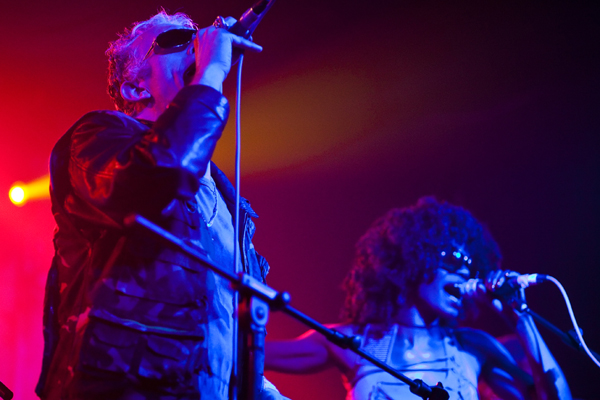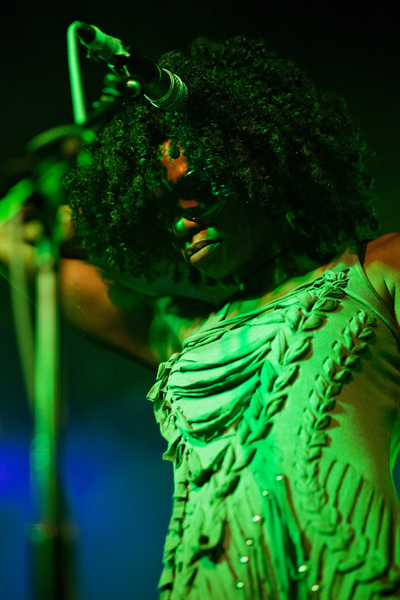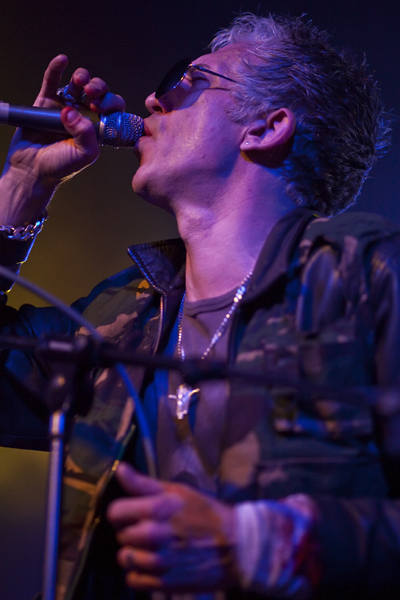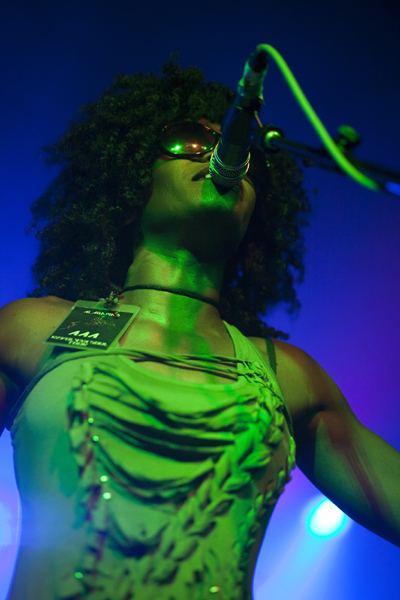 What did you think of the gig?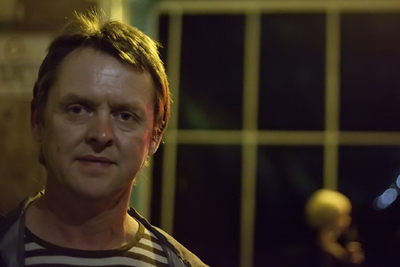 Adam: "I've seen Alabama 3 three times now and they are always brilliant. Effortlesly cool and totally mesmerizing."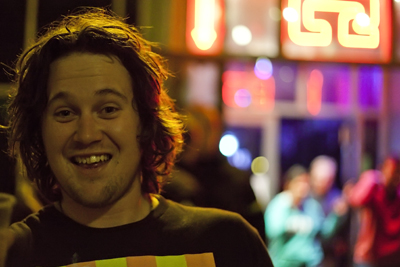 Aaron the Kiwi: "Totally sick man. Awesome…"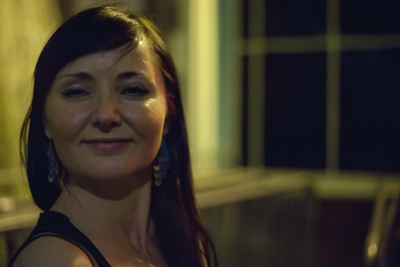 Rebecca: "I'm loving it.  Every time they play, I will be here."
Words by Oliver Roberston
Photography by Keith Trigwell
alabama3.co.uk