*KITCHEN FAVOURITES*
We all enjoy eating out, but life's often too busy to hunt out the best places! We go behind the scenes in kitchens all over the city to find mouthwatering dishes you can try….
Buddah Bowl
Fruity basmati, puy lentils, roast butternut & beetroot, wild mush- rooms, fried tofu, crispy turmeric & black onion noodles, charred pak choi, pickled daikon radish & lemon & roast cashew dressing.
Usually priced at £12, try it for £9!!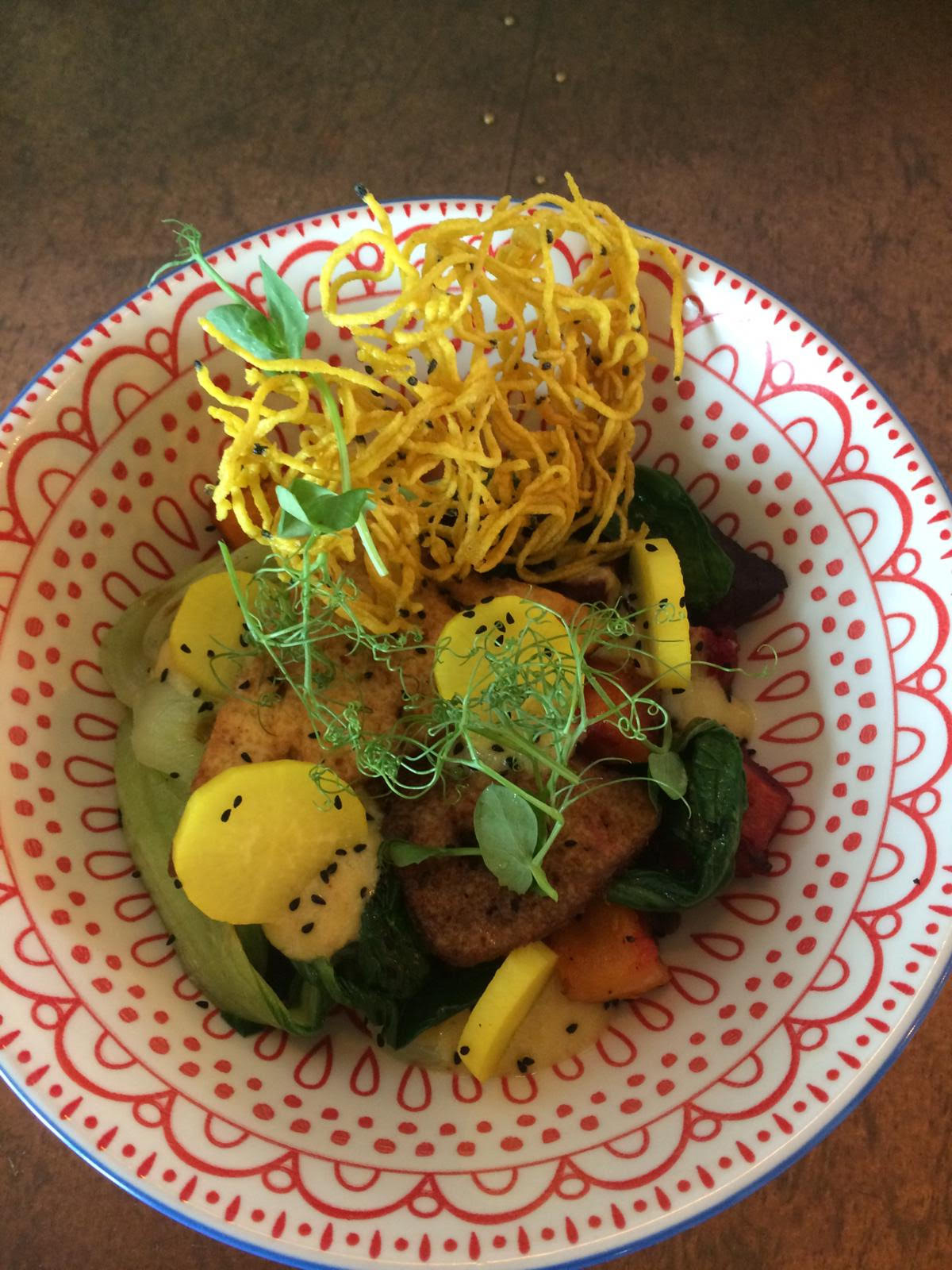 The inspiration for this came while listening to local station BBC Sussex one morning – a guy talking about something called the 'one planet plate'. I thought it was a great idea – he talked about cutting waste in commercial kitchens, something I wholeheartedly agree with. This dish is tasty, fully vegan, wholesome, vibrant & well balanced, & no pointless garnish!
CHRIS HOWGATE
HEAD CHEF
Even better: Get 25% off this yummy dish this month!!
MORE:
The Setting  Sun Pub is not a vegan establishment by any means – however all their meat is responsibly sourced from Middle Farm & is reared to the highest standards of welfare possible.
They agree with oneplanetplate.org that it's a great idea to offset your footprint as much as possible. Thinking about what's going into a dish is a brilliant way to do this.

INFO:

1 Windmill Street, Brighton, BN2 0GN | TheSettingSunPub.co.uk