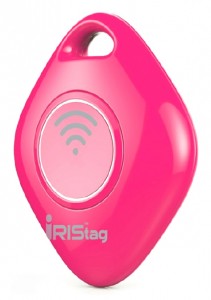 IRISTAG
RED5.CO.UK
£14.95
The Iristag is a clever, super-functional yet extremely affordable gizmo. In conjunction with a free app and in communication with your mobile, it ensures you'll never be late for work looking for your door keys, leave your phone at a bar or forget where you've parked your car. You can use it to keep track of friends in crowds or trigger the camera on your smartphone remotely.  It has a functional range of up to 25m, sits in standby mode for 6 months and operates on bluetooth. Not too shabby for less than fifteen quid.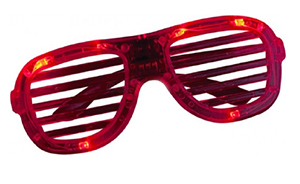 LED MUSICAL SHADES
RED5.CO.UK
£9.95
Kanye's got a lot to answer for. Having brought shutter shades (back?) into the mainstream a few years ago, he's possibly responsible for many a stubbed toe and butted head. As well as offering the standard impaired vision, these light up in time to music, so your face will be positively raving next time you're in the club. On the downside, people will now be able to tell you're a nob in the dark.. .
DENFORD UP! MINI 3D PRINTER
IWANTONEOFTHOSE.COM
£545.99
It's time to join the 3D revolution – and we're not just talking about colouring one lens on your glasses red and one green! The UP! Mini 3D Printer is simple to use and is ready to produce high quality 3D models from tough ABS plastic within minutes of switching it on. Featuring a simple interface, there's no reason whatsoever for you to not be manufacturing incredible flying machines capable of intergalactic travel and futuristic life-prolonging cryo-pods within hours of unpacking it… Or just a crude succession of things that look a bit like willies. Maybe try before you buy…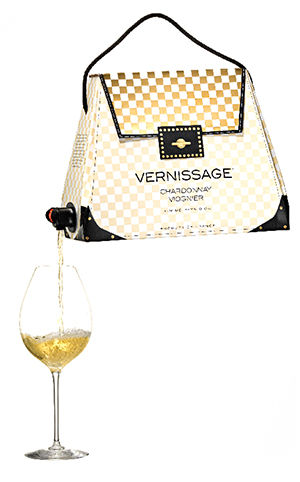 WINE HANDBAG

TOXICFOX.CO.UK

£29.99
It doesn't get classier than this. No more trying to sneak a bottle of wine into a club in your handbag, because now the bottle of wine IS the handbag… And when we say bottle, we're talking a 1.5 litre bag of grapes, so double the fun, double the hangover and double the mess when you drop your keys in and burst the sucker. Featuring a "luxury rope" shoulder strap, and four eye-catching designs to complement four different wines, they've been featured on Celebrity Juice, so their credentials as kitsch, don't-take-them-too- seriously gifts are well earned. That's assuming you are buying this as a gift, because if you're looking at this thinking it could solve all your problems, you've more than you think!