'Trainer Thought' with Bex Flowers, March edition
ADIDAS SUPERSTAR 
CAMO 3D
MARCH 2015, £95
Aphrodite1994.com
This year sees the full force of Adidas' superstar (nicknamed 'shelltoes') as the trainer hits its 45th anniversary. 2014 saw an array of sneaks sporting perforated detail but Adidas has hit the jackpot with this raised camo in dots design classic.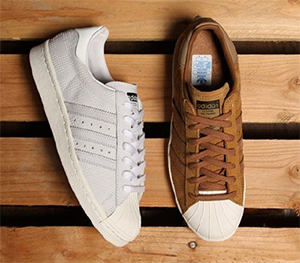 ADIDAS STAN SMITHS
OUT NOW, £110
footpatrol.co.uk

Expect some big collaborations from Adidas this year (feel free to ignore the Kanye Yeezy hype – I am), and what could be bigger than these huge polka dot kicks in red, black or navy from superstar Pharrell?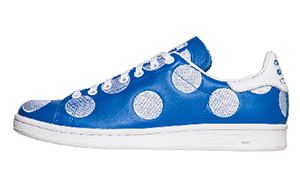 Words by Bex Flowers