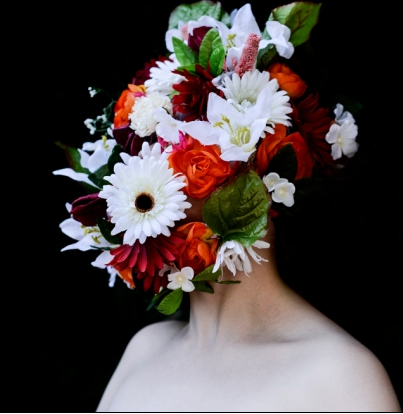 Starting Points: Artistic practice in a changing world – Sussex Dance Network, Brighton
Ahh! This event has already happened!
Search for future events here!
XYZ: 'IT'S ON!' EVENTS & OFFERS - *WHAT'S ON IN BRIGHTON & HOVE*
---
Event Listing Info:
Event categories
Date
08/04/2019
7:30 PM


Location / Link:


A Sussex Dance Network event

An exploration into identity, the senses, and how culture shapes what we see. Two choreographers reveal their practice and approach, and how the choreographic form itself encourages us to look differently.
Amy Toner
After graduating with a first class degree at the University of Chichester, Amy has continued to develop her practice as a choreographer and performance-maker. Her practice is concerned with composing sensory situations in collaboration with the seemingly less significant senses of smell, taste and touch. In developing this practice she had the opportunity to collaborate with the city company of Amsterdam, ICKamsterdam, under the co-ordination of choreographers Emio Greco and Pieter C Scholten. The collaboration was centred around the Sensorium Toolkit project which aimed to create a dance experience based on four sensorial inputs (smells, texts, sound and illustrations). Currently, Amy is undertaking research that questions the visual medium of dance.
Eve Zandi
Eve Zandi is a French dancer and choreographer living in Paris. Trained in Ballet and contemporary dance techniques, she has worked with choreographers such as Lenio Kaklea, Benoit Bertrand, Compagnie M'Bolo, Compagnie de l'Altar, Satchie Noro..
In 2015, she completed her Master of Philosophy at the Sorbonne University in Paris. Soon after, she was awarded a scholarship by the Indian government to learn Kathak dance at the National Institute in New Delhi, where she studied the musicality and aesthetics of Kathak, that which she has since incorporated in her work. In 2017, she received a Star Award in the UK to organise dance workshops in deprived areas.
She currently teaches Kathak and Ballet in Paris and she considers teaching as an essential part of movement research. She can work in French and in English. Her work involves a pluridisciplinary approach such as the use of photography and social sciences.
About Amy's work:
Beneath Her Eyes, originally commissioned by the Stedelijk Museum Amsterdam, is a physical and olfactory response to F.T Marinetti's poem, Ritratto Olfattivo di una Donna (1932) (Olfactory Portrait of a Woman). Marinetti's futurist art work describes a portrait of a women through scent, rejecting visual aesthetics. Inspired by Marinetti's rejection, Beneath Her Eyes, upturns the visual perception of the female body on stage and explores notions of beauty, the male gaze and the olfactory body of a woman.
About Eve's work:
Offbeat is a performance for one dancer based on a research on the controversy of manspreading. Manspreading is the concept that defines a man's habit of spreading legs apart in public transports. It has been regarded as a form of gender domination. The research draws from the question of the perception of genders through body postures and intend to tackle its political underlignment. What is a masculine posture? What body parts are involved in the portrayal of feminity? What are the elements of a dominant or a withdrawn presence?
Offbeat is the first piece of a photo-graphic trilogy of performances researching the concept of norm. It sets its focus on the way social norms are embedded in our bodies. Three different conditions of norms are studied: the ordinary context (Offbeat), the non-ordinary (Jolt), the bizarre (title to come), thus forming a composition at the junction of dance and social sciences.



Website: Full link http://www.website.com
http://sussexdancenetwork.co.uk/events/starting-points-artistic-practice-in-a-changing-world/

Ticket Link: Full link http://www.website.com
https://brightondome.org/event/22521/starting_points_artistic_practice_in_a_changing_world/

Venue Website: Full link http://www.website.com
https://brightondome.org/event/22521/starting_points_artistic_practice_in_a_changing_world/

Other Link: Full link http://www.website.com
https://brightondome.org/event/22521/starting_points_artistic_practice_in_a_changing_world/

Email: marketing@sussexdancenetwork.co.uk





Dress Code: Casual

Age Limits: None




Please show your support for these guys and for XYZ Brighton
by liking and sharing, and tagging us at your socials! Perhaps with a lovely photo!

It's a great way to pass info about great deals to your friends!
PLUS we can share your posts / piccies at XYZ Brighton!




Spot a mistake? Tell us so we can fix it ASAP.





Add your events to XYZ's 'It's On' Brighton Event Listings Guide online!