Clockwork Wolf & Co. + Smoke Filled Room
*IN XYZ BRIGHTON'S EVENT LISTINGS GUIDE*
---
Event Listing Info:
Event categories
Date
05/03/2020
7:30 PM


Location: Hope and Ruin
More info about the venue & events at the above link.
Prices in £:
Free
Join us and support the launch of The Musical Community Alliance C.I.C., a not-for-profit organisation focused on supporting great causes through the magic of music! We are thrilled to be hosting two superb local bands for our show, thank you to Rob Chapman's Clockwork Wolf & Co and Smoke Filled Room for your participation.
For free entry to the show, you can become a member of our organisation for only £3 a month (cancel anytime) and then secure your Member Admission ticket via this event page or Eventbrite. Please note you will need to show your active Ally Member ID on the door, accessible by signing into your account on your computer or phone. You can see all of the benefits of joining the cause on our website and can sign up as a member by following this link: www.the-mca.org/membership
CLOCKWORK WOLF & CO:
The staple in blues-rock, Clockwork Wolf & Co have made their mark with their 2018 EP 'In The Sunshine'. Melodic vocal lines, screaming guitar solos and stomping riffs are the bread and butter of this band. This is their triumphant return to Brighton, you don't want to miss out!
Facebook: https://www.facebook.com/clockworkwolfandco
SMOKE FILLED ROOM:
This alternative three-piece have been busy making a name for themselves on the Brighton scene, bringing forward their signature mix of melancholic songwriting and hard hitting instrumentals. This is a great opportunity to see an up-and-coming band in all of their glory!
Facebook: www.facebook.com/smokefilledroomband
Links to The Musical Community Alliance:
Website: www.the-mca.org
Facebook: www.facebook.com/TheMusicalCommunityAlliance
Instagram: www.instagram.com/the_mca_org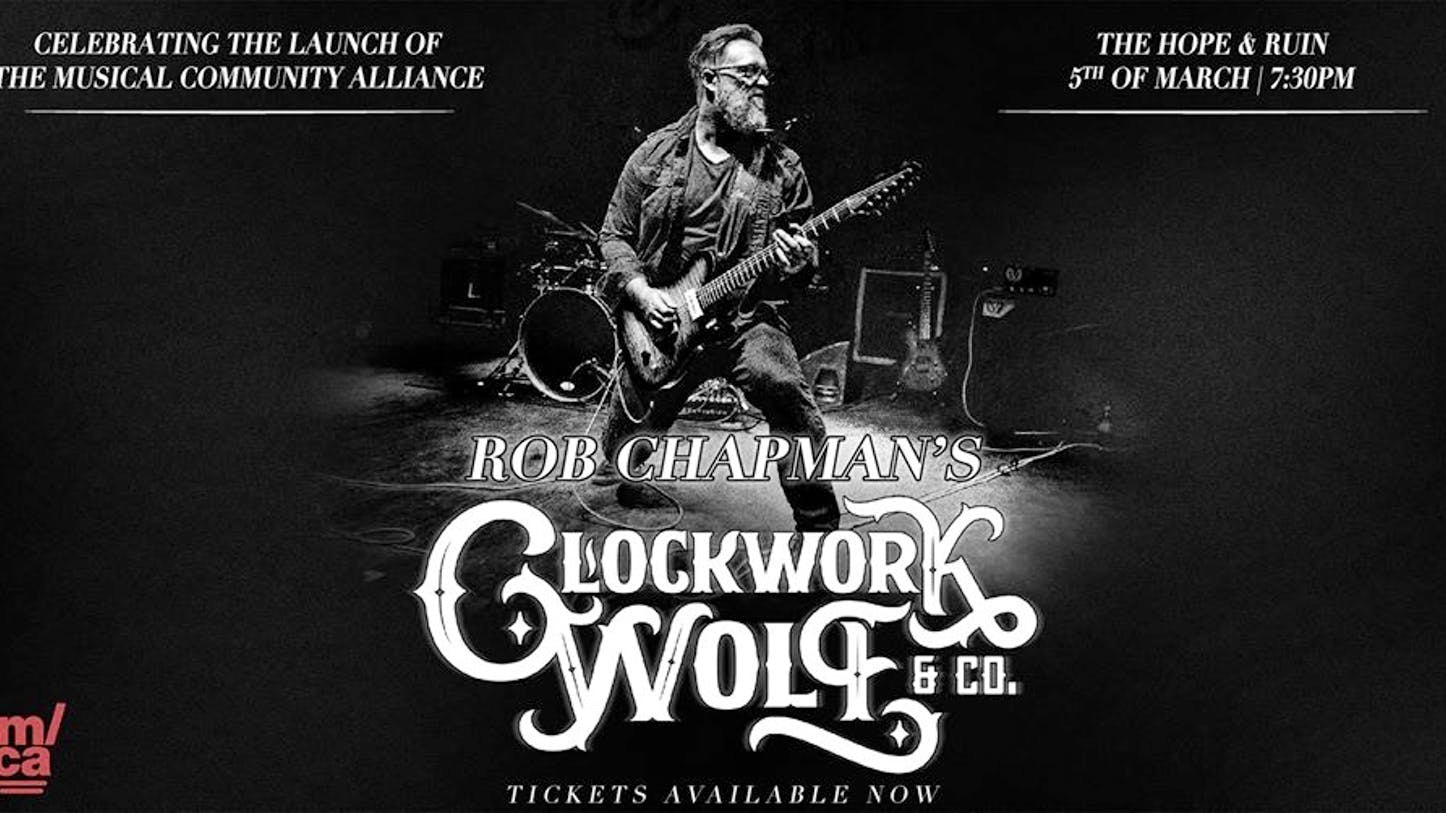 Ticket Link:
Full link http://www.website.com
https://www.fatsoma.com/the-hope-ruin/zz7ljaq0/clockwork-wolf-co-smoke-filled-room

Venue Website: Full link http://www.website.com
http://www.hope.pub/events





Talent Website: Full link http://www.website.com


Dress Code: None

Age Limits: 18+


Spot a mistake? Tell us so we can fix it ASAP.

Add your events to XYZ Brighton's event listings online!