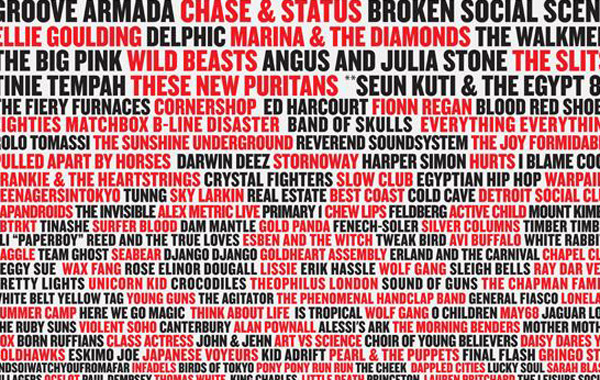 It is here! The fifth annual Great Escape begins tonight with a exclusive launch party at Jam and gets into full swing on Thursday night for three full days of music! The team behind the most prestigious new music festival and industry conference in Europe have searched high and low, far and wide and hand-picked over 350 incredible acts to play at 30 venues in Brighton.
Electro-legends Groove Armada headline, alongside top hip-hop/dub/d'n'b act Chase And Status, Delphic, Marina And The Diamonds, Brighton faves Blood Red Shoes and Eighties Matchbox B-Line Disaster, plus Band Of Skulls, Chickenhawk, Chew Lips, Angus And Julia Stone, up-and-comers Ramona, Bad For Lazarus, Chapel Club and so so much more!
Keep an eye on XYZ over the weekend for exclusive interviews, previews and special recommendations, TGE gossip updates, reviews and photos!
twitter facebook myspace
Tickets for The Great Escape 2010 are still available from escapegreat.com.