This year's MUST GO festival! Run by Festival (and general Ents) big wig Vince Power, the plan is to take festivals back to where they used to be! Not all about the sponsor but about the festival goer, no advertising sponsors to put first – just about recreating the original festival experience, even with kids under 12 going FREE! It's said that there was a survey based on feelings amongst fans buying festival tickets, and that they always ended up feeling lowest in the pecking order – this festival is all about banging that back to rights for the humble festival lover!
For the reasonable ticket price of £170 (+bf) – weekend camping is about £32, you have access to a phenomenal line up, see below: (Warning, sit down to read it!) … and PRINCE is headlining the Sunday night! YES PRINCE! In his only UK show!
This festival will sell out so if you can't miss this line-up click below and grab your tickets right now.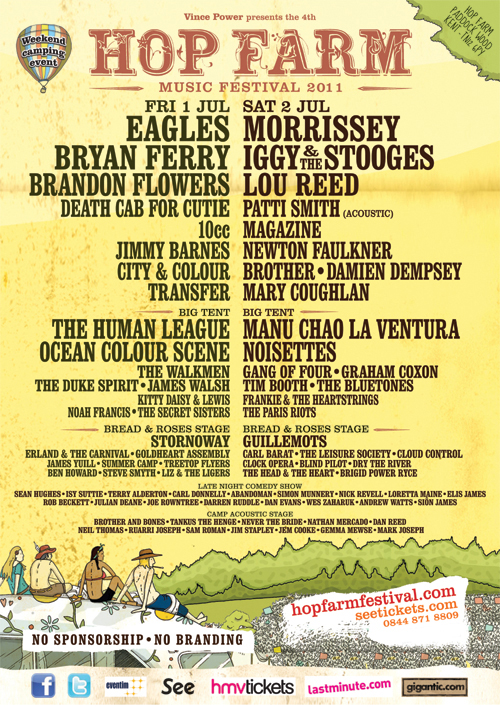 No Sponsorship / No Branding / No VIP'S / Children aged 12 and under are admitted free when accompanied by a paying adult / Live Music / Activities & Entertainment

For more information on the line up, news, camping, the site, and tickets – see the official festival website here.