Eugene McGuinness and She Keeps Bees sign up for 'Streets for People'
Sunday 20 September sees the return of Streets for People, a music event which takes place around Brighton involving a distinct lack of vehicular transport but a string of fantastic musicians. Melting Vinyl are serving up a rich menu, including the magnificent songsmith Eugene McGuinness and Brooklyn's new super-duo She Keeps Bees. McGuinness is putting the final touches to his second album, on Domino Records, and fuses superb pop sensibility with an Ireland/London/Liverpool heritage which allies humour with sharp storytelling. She Keeps Bees are a wonderful New York duo who make Kills-style grooving rock with a dark tint. Also playing are ukulele-wielders the Half Sisters, Hot Club de Belleville, Jim and James, Jason Pegg, the Gay Men's Chorus and the very lovely the Sea Will Decide.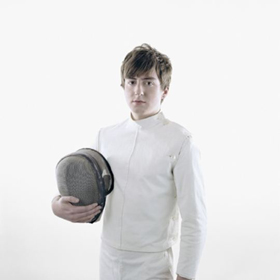 The event takes place over two stages, and in various places around the town centre: Bartholomew Square, The Lanes (Near Town Hall), New Road, Jubilee Street/Jubilee Square from 12pm – 5pm.