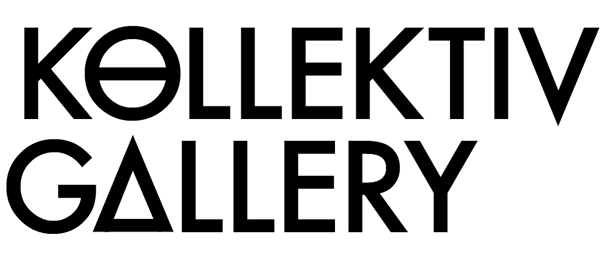 Brighton award winning art collective reveal brand
new artists for Fringe Festival exhibition entitled –
'Death by Gallery'
With one in six shops on Britain's high streets currently empty, Kollektiv Gallery
inspires artists to join forces and reclaim these unused (and unloved) spaces by
setting up collaborative exhibitions to showcase their work.
As part of Brighton's thriving Fringe Festival, Kollektiv is hitting the streets once again
with a brand new exhibition entitled, 'Death by Gallery'.
For their last crowd funded exhibition, Kollektiv occupied a former butcher's shop in
Kemp Town, transforming this unlikely space in order to exhibit and sell the work of
21 emerging artists. As a part of this 6 week showcase, Kollektiv artists also held free
workshops for the public to inspire other budding creative talents-about-town.
Kollektiv now formally announces their next initiative, which builds upon the success
of their previous exhibition and will showcase yet another line-up of pioneering
artistic talent.
'Death by Gallery' will question what it takes to stay creative in today's cultural
climate and promises dark and playful interpretations of the theme in a variety of
media including illustration, collage, painting and ceramics. In addition, the group
aims to create a space that will encourage and inspire the public to become part of
their innovative atmosphere.
Stepping inside Kollektiv's new exhibition, audiences will be given the opportunity to
take part in a variety of weird and wonderful creative workshops, including crash
courses in taxidermy, making art from unlikely objects and exploring the wonderful
world of clip-art. And of course, all the art work is for sale.
Kollektiv invites you to come and exchange ideas with today's local pioneering
artists. Be part of something new and innovative and support emerging creative
talent by attending their workshops and enjoying yourself at their private views.
Sophie Giblin – Kollektiv's director and recent University of Brighton graduate – has
been announced a National Award Finalist for Vinspired's Most Outstanding Social
Entrepreneur of the Year. Sophie was nominated for this award by Caroline Lucas,
who has since become a patron of Kollektiv Gallery.
Giblin: "The UK high street is changing dramatically. More and more shops are
moving online. I expect we'll see more nightclubs, restaurants and empty shops
appear in their place, though this remains to be seen. If and when more empty shops
emerge, I hope each town or city's local community take back ownership of their high
streets by moving in and changing them into something unique and different – like
they probably once were."
See the grand reveal on Facebook, Twitter and the Kollektiv YouTube channel.
To arrange interviews with curator, Sophie Giblin, contact her via
sophie@kollektivgallery.com // +44(0)7796692580 // @kollektiv_