Christmas Heartbreaks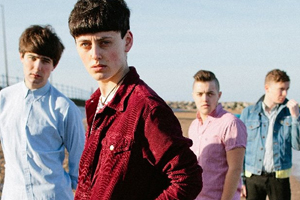 The Heartbreaks are finishing off 2012 on a high note with their take on 'Christmas (Baby Please Come Home)', offering it up to fans as a special free present to download.
After releasing their 'Funtimes' LP earlier this year, new EP 'Hand on Heart' is due out in February of next year, and includes a range of material with stringwork provided by James Banbury of The Auteurs.
It's a safe bet that the song has some meaning to them this Christmas with them returning to Japan after a number of exceptionally well-received shows on their first trip out their, after touring the UK and scoring slots in various summer festivals. The Heartbreaks will pick up touring in Europe again in 2013.
Check out the video below, and download the song at soundcloud.com.