Interview: Tim Barford – founder @ Vegfest, visit the London event Oct 22-23 @ Olympia
VegfestUK organise some of Europe's biggest vegan festivals. The first event was launched in Bristol back in 2003, when founder Tim Barford combined veganism with a rock 'n' roll festival atmos, great food, a place to socialise & learn about healthy ethical eating, plus with dancing & partying!
14 years on and veganism is more popular than ever, and so are VegfestUK events – both with vegans and those who just love great food & entertainment.
With the London event taking place just up the road from Brighton in October 22-23 at Olympia, London, we spoke with founder Tim to find out more about what's going to be on offer…
---
Can you tell us about yourself – your background and what motivated you to start Vegfest 14 years ago?
At the time, it was a good excuse for a party. I come from a rave promoters background, and before that free festivals. I went vegan in 1984 and at that time I was part of the original Peace Convoy and living on the road – Stonehenge free festival and suchlike, so doing a vegan event was a natural progression.
Putting on a vegan festival was almost unheard of in 2003.
We've had some top acts at the Vegfests over the years, including Happy Mondays, Caravan Palace and loads of top reggae acts.
The London event, taking place October 22 and 23rd, will host over 250 stalls; everything from delicious food through to cosmetics, body-care and fashion. What do you look for when organising which stalls will appear at the event?
As long as the stalls are all 100% vegan, that's the main thing. Generally most of our stallholders are independents and family firms, rather than corporates or multiples, so it's also about quality, ethics and enjoyment as well as money. It's a family atmosphere, multicultural and inspirational, so a good vibe and good-will is important too.
There will also be a range of live music at the London event this October, which music artists are you personally looking forward to seeing the most?
Mobius Loop are loads of fun, gypsy swing style, Mitchell and Vincent are more traditional Irish and folk, and there are a couple of great electric guitarists too. My current faves though, are De Fuego, playing Flamenco-style. Awesome. And just right for the London event, which is indoors at Olympia.

There are often heaps of special discounts on offer at Vegfest, & free samples – will there be more of the same this Oct in London? Should readers remember to bring their 'bag for life' to carry it all home?!
Oh yes. Most certainly. There are a LOT of special offers and discounts… and strong indications that there'll be a free gift on entry too – not 100% confirmed yet but a large amount of vegan chocolate products have been promised for everyone who buys a ticket in advance. Check the website for confirmation on that one. There's also word of a free lucky dip for kids with some fantastic prizes, too.
This year in London, the 'Pro Intersectional Vegan Conference' will take place on the Sunday. There'll be the opportunity for us all to listen to a collection of worldwide activists speaking on a range of issues spanning pro intersectionality, veganism and justice.
It's a fantastic opportunity to explore a range of topics, including 'How easy is it to be vegan?' and 'Does veganism have the image of belonging to privileged groups only?'.
What else can you tell us about the Pro Intersectional Vegan Conference? 
We have some top top speakers coming to join us in person – including Aph Ko, founder of Black Vegans Rock, and Dr Breeze Harper (Sistah Vegan), along with other leading activists joining us by Skype.
A lot of people have already heard of Pro Intersectionality, but if you're new to the idea, this quote from one of our guest speakers Christopher Sebastian is a great starter for ten:
"If you only care about human issues but can't be bothered to care about other animals, you're only doing half the job. If you only care about animals and don't care about humans, you're also only doing half the job.
Unless we learn to consider how oppression affects EVERYONE, then we're not really ending the conditions that create oppression in the first place for ANYONE.
That's all this intersectionality business is, folks. That's literally it."
The timings for Vegfest London are Sat 11-6 pm & Sun 10-5 pm – it's a hugely popular event, should readers arrive early for entry?
Buying advance tickets is advised as it does get busy. This year we have an extra 4,000 sq meters, extra caterers, and a second large entrance to ensure speedy entry. Plus extra space and choice inside.
But yeah – arrive early and get to eat, see and do more!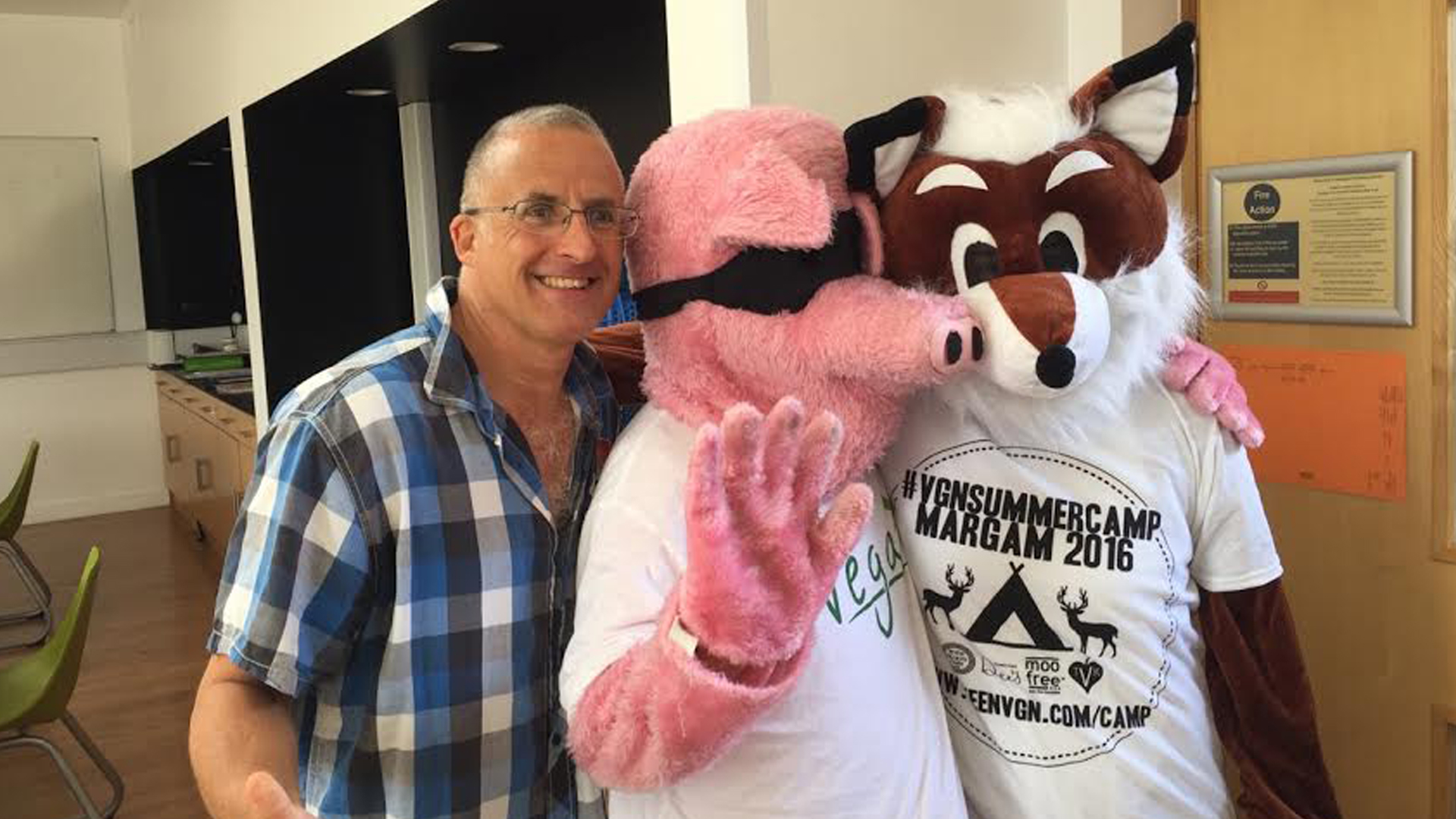 Vegfest is for Vegans and Vegetarians – but who else is welcome to come along? Are those looking to explore the possibilities and the lifestyle welcome, too?
VegfestUK events are friendly, fun, relaxed, and full of quality everywhere you look.
It's a great place for anyone interested in good food, good vibes and good entertainment, as well as quality speakers and education.
If you want to know more about veganism, it's all there for you… but if a decent burger and a pint, along with some great music is all that you require, then VegfestUK London is just the right spot for a Saturday or Sunday afternoon.
Throw in free entry for kids, and plenty of kid's stuff, and it gets even better for families….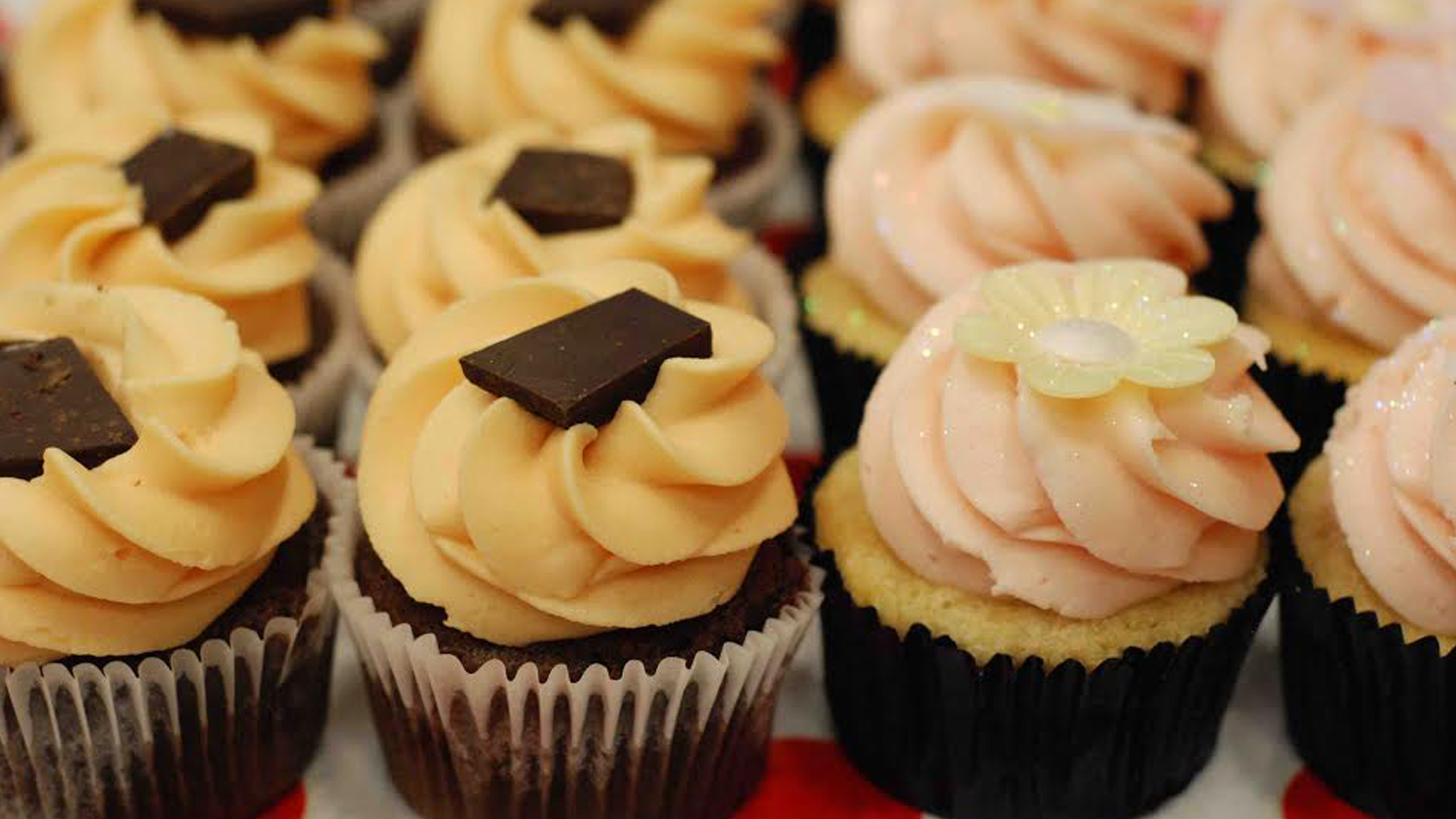 There's a lot to do over the course of the London event this year – which elements are you personally most looking forward to?
The vegan athletes' summit on the Saturday is going to be fun – since the likes of David Haye the boxer and Serena Williams the tennis player have been vegan, there's been a big growth in this area.
And the Pro Intersectional summit on Sunday is also of much interest with some fab speakers like Aph Ko and Christopher Sebastian appearing.
But the big highlight of any Vegfest has to be the food – stacks and stacks of amazing cuisine, all 100% vegan.
Speaking of food, in terms of lunch, there's always a huge selection of caterers on-site with exceptional global cuisines. This year brings 15 specialist caterers – again, what do you look for in particular when making your selection for the event? 
Apart from being vegan, which is the main thing, we love a multicultural approach to the food, and not just health food either – a bit of vegan junk food always goes down well!
But most of it is really wholesome wholefoods, often organic, sometimes raw and always plant-based, and made by independents, not corporates or multiples.
How much more popular is veganism in the UK now, compared to when you first started Vegfest
We've seen a huge growth, with over half a million people in the UK now vegan and another half a million looking for vegan options.
15 years ago, we would estimate that there were less than 100,000 vegans in the UK.
So it's quite an extraordinary growth curve!
And what are your thoughts on why?
It's a lot more accessible these days, and the huge explosion of grassroots vegan events across the UK has helped people access the vegan options and information required.
Plus of course the growth of the internet and in particular social media over the last few years.
The truth is out there!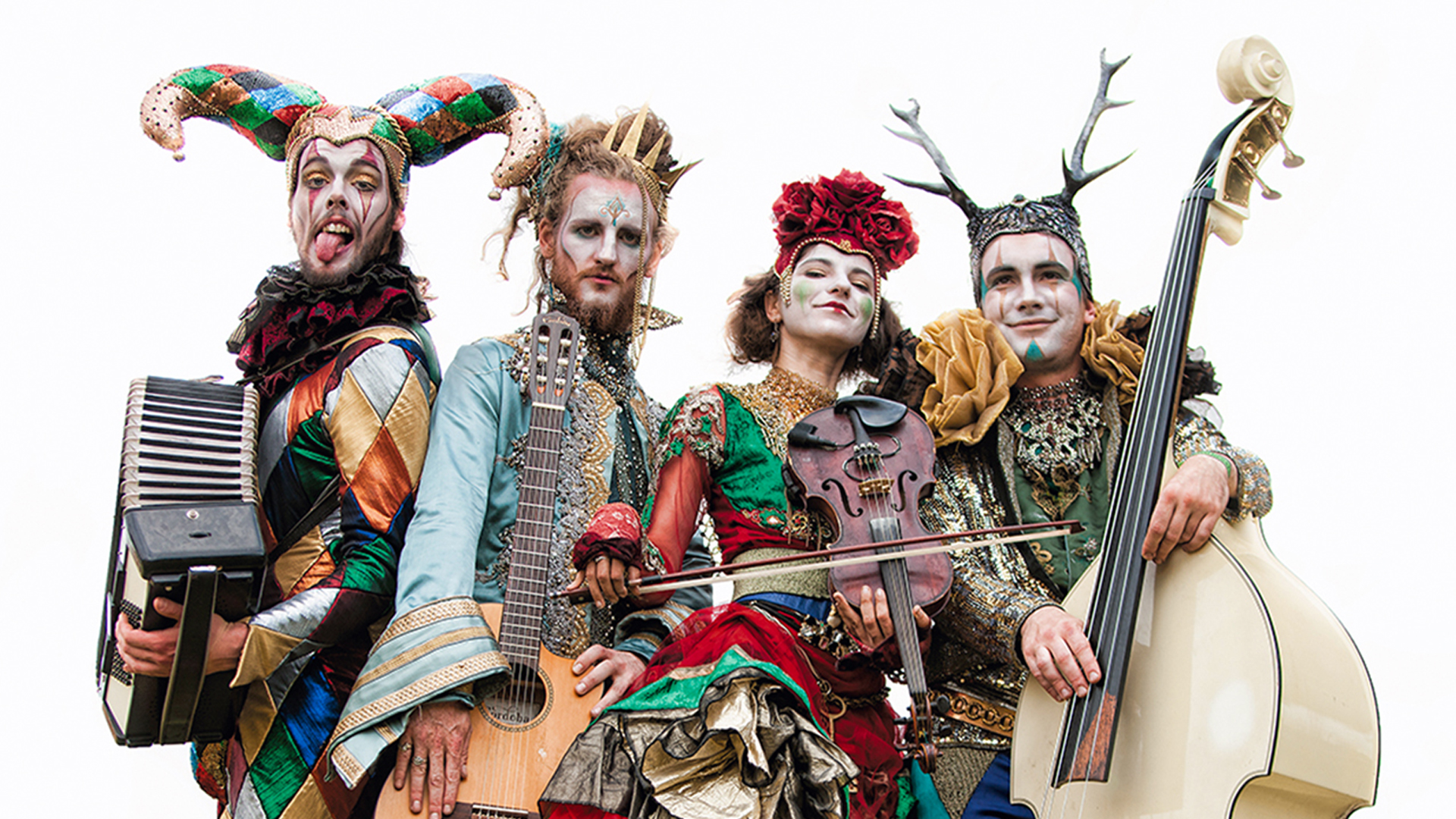 How have you seen the understanding of, and the attitude towards veganism change in recent years?
Vegansim came out of the 2nd world war, and is a philosophy based on non-violence towards animals as well as to humans. It's more than just a diet or a lifestyle choice – it's a whole way of life.
In recent years there has been a trend towards presenting veganism as a food choice, or diet, but veganism is about justice, and respecting the rights of animals to be left alone, and not to be used and abused as property or chattel.
There is a real appetite for justice right now in the UK, fueled in part by Jeremy Corbyn, and also by the likes of Hillborough and the Chilcott enquiry. Many of today's generation of up-and-coming social justice activists see veganism as a straight forward matter of justice for animals, and won't settle for anything less.
So veganism as a social justice movement is on the rise, big time.
And how do you see the future?
The future is vegan. It's the only future that makes any sense.
A recent BBC article described how parents who raise their children on a vegan diet could face a jail term if a controversial bill is passed by the Italian parliament. The bill postulates that the parents would be depriving their children of essential nutrients, what is your response to this?
Unfortunately, today's meat and dairy processed foods fall far short of essential nutrients, and a vegan diet full of wholefoods is way better that the average meat and dairy based diet for today's kids. I don't see this outdated and bigoted  approach taking place. Its one judge that is slightly behind the times, and it will never become law.
The Vegfest events also take place in Bristol, Brighton and Scotland – are there plans to bring Vegfest to any other locations in the future?
No, but we support many other grassroots vegan events across the UK. Some weekends there are four or five on at the same time. It's incredible. See www.vegfest.co.uk for details.
What have been your own personal 'stand-out' memorable moments since you first began running the Vegfest events?
Putting on the Happy Mondays. And standing in the rain at Bristol a few years back listening to Peter Hook and the Light banging out True Faith; "I used to think that the day would never come…'' 
It has now.
Key Message:
What are the key messages you would like to get out to readers about Vegfest?
Please consider going vegan if you aren't already.
And stay vegan, live vegan, and teach vegan if you are already vegan.
Going vegan isn't really about health or environment, although these are side benefits.
Vegan is about justice for animals. We owe them that.
Tim's Own Top 3 Tips to Vegfest London:
What are your three personal tips for event patrons, on how to get the very most out of Vegfest London this October 22-23 at Olympia?
1) Don't eat for a week before hand, because you'll be spoilt for choice and full-up by the time you leave.
2) Come with an open mind
3) Consider coming for both days to make the most of the terrific lineup of speakers (& eat more, obviously).
Vegfest Info:
Full info online at vegfest.co.uk
Vegfest London takes place October 22-12 2016.
Vegfest Scotland takes place December 3-4 2016.
Vegfest Brighton takes place March 11-12 2017.
Vegfest Bristol takes place May 20-21 2017.
Buy Tickets To Vegfest London:
Tickets to Vegfest London are £15 on the door, £10 concessions subject to availability.
To make a saving, bag your tickets for just £12, £8 concessions in advance online.
PLUS, access a special, limited offer for BUY ONE GET ONE HALF PRICE tickets online!
Find all of the info and book now at london.vegfest.co.uk/ticket-info.