Old Paddling Pools, 21 July 2010, with live music from Maximo Park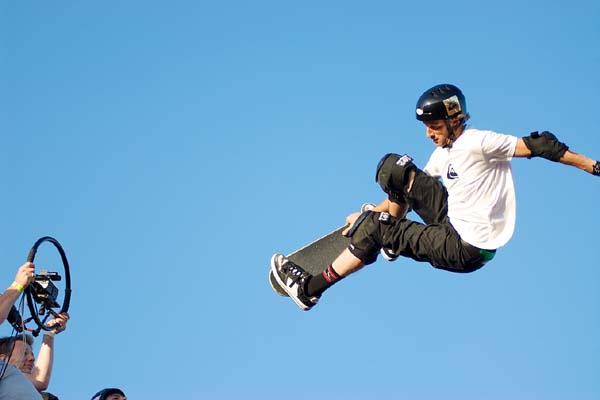 It most certainly isn't every day that you get to see the pioneer of vert skateboarding and creative brains behind one of the decade's largest video game franchises, Tony Hawk, doing his stuff with our very own West Pier as his backdrop.  The buzz of anticipation in the air this evening quickly reaches fever pitch as thousands of paying punters crowd around a frankly colossal, 14-foot half pipe with several thousand more getting a glimpse from the basketball court on the East side. The stage set for a magical evening on the seafront.
First up are British skateboarders Sam Bosworth, Andy Scott, Sam Beckett and Alex Halford warming the crowd up with some sublime moves. Bosworth and Scott in particular stand out, pulling off all manner of hand-plants, 360-degree spins and hard flips, gaining incredible height and making it all look rather deceptively easy in the process.
Team Hawk (Tony plus Sandro Dias, Kevin Staab, Neil Hendrix and Jesse Fritsch) garner the evening's largest crowd response with plenty of "ooohs" and "ahhhs" reserved for the main man. Thankfully, Tony reminds us that he is human after all by failing to complete several attempted 540-degree spins, sliding frustrated down the ramp on his knees.
It isn't long before he lands it, before topping that off with a 720! The moment of the evening definitely comes at the end when Tony is joined on the ramp by two fellow skaters, all health and safety regulations flying out the window as the performers leap over one another in the air.
Newcastle's Maximo Park may represent a slightly odd choice to close a skateboarding event, yet manage to belt out their tunes with power and precision. They are clearly regarded as merely an afterthought by many in attendance though, large swathes of the audience heading for the exits long before the post-punk anthem "Apply Some Pressure" washes over Brighton seafront.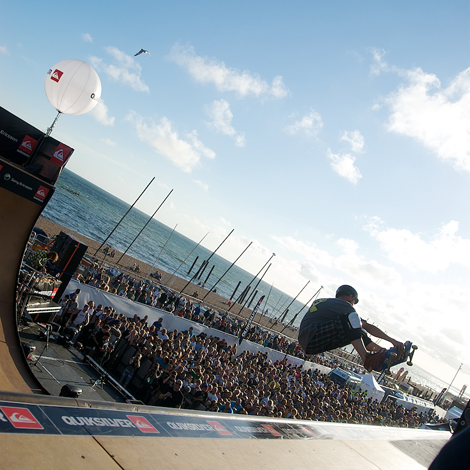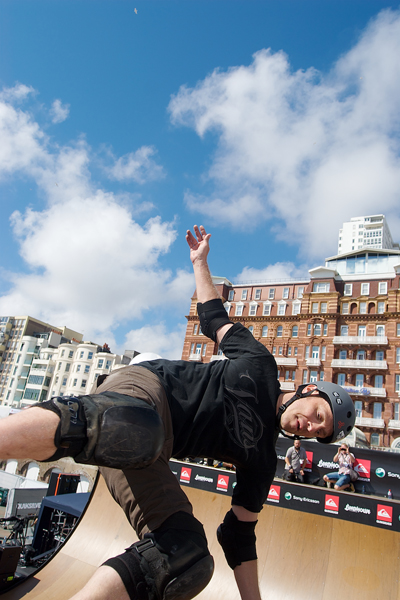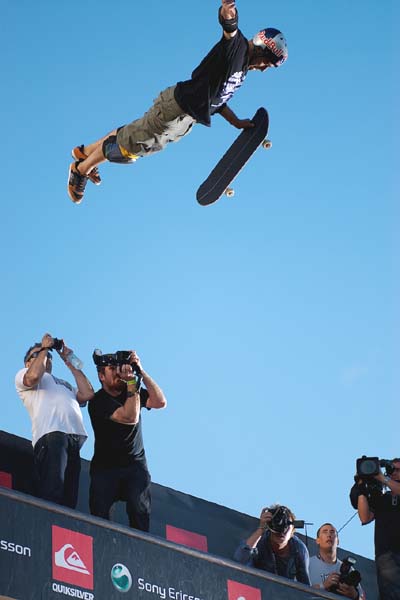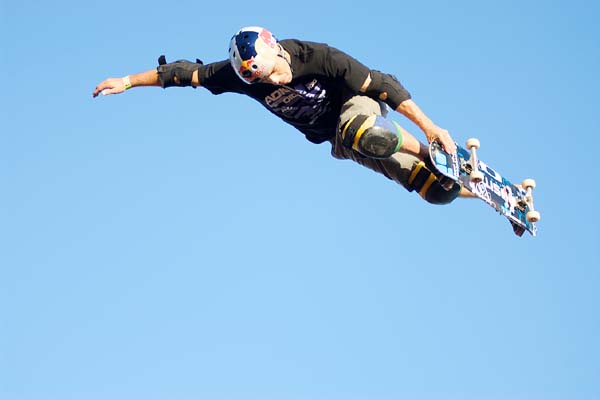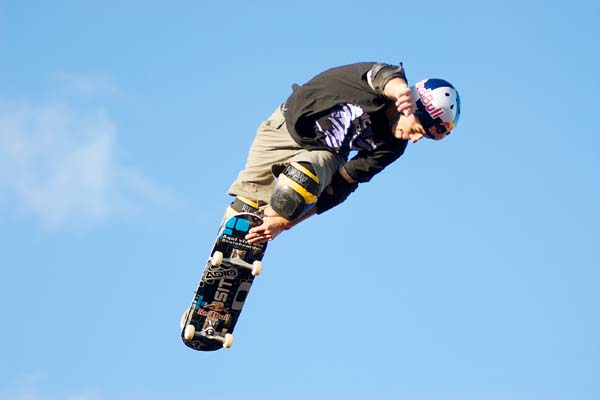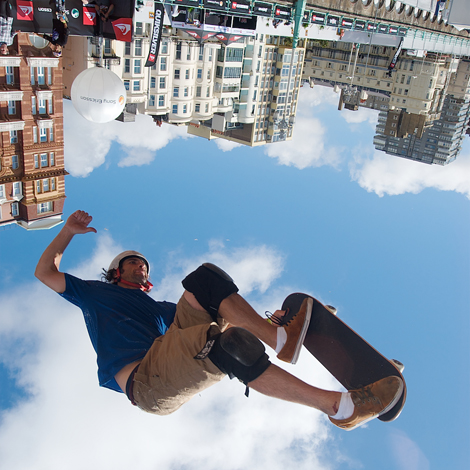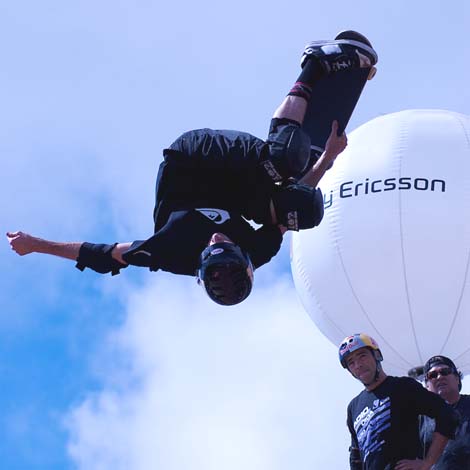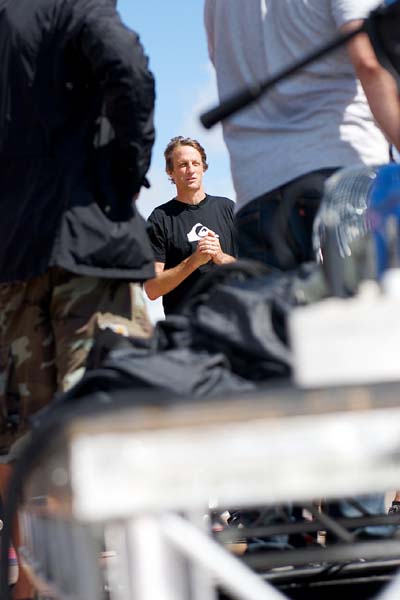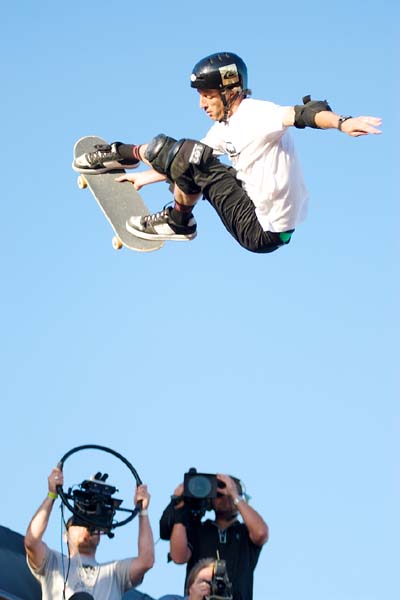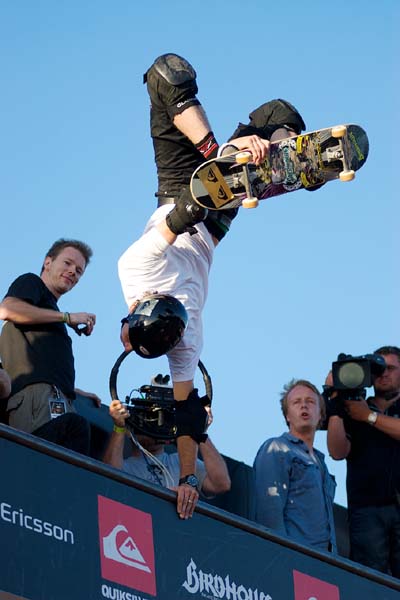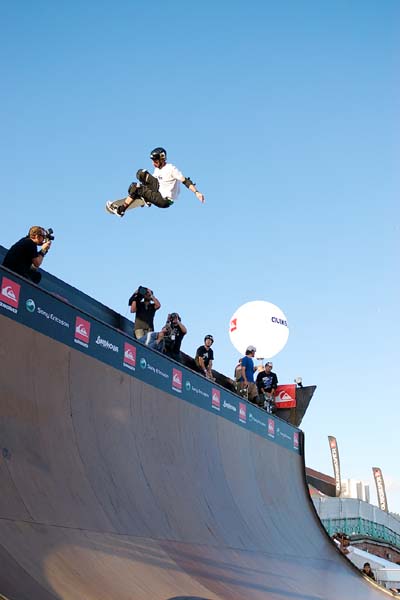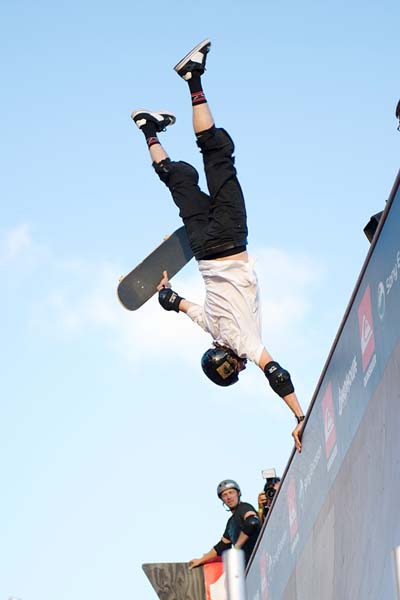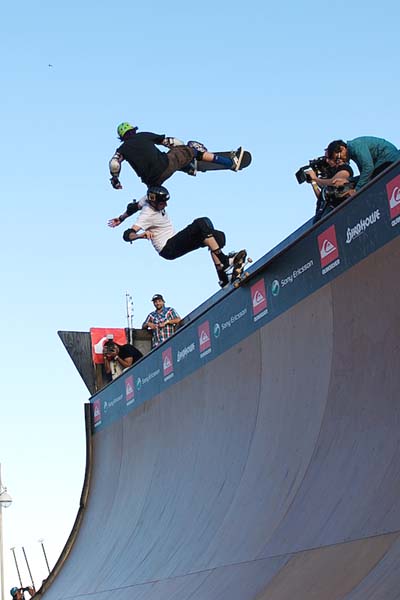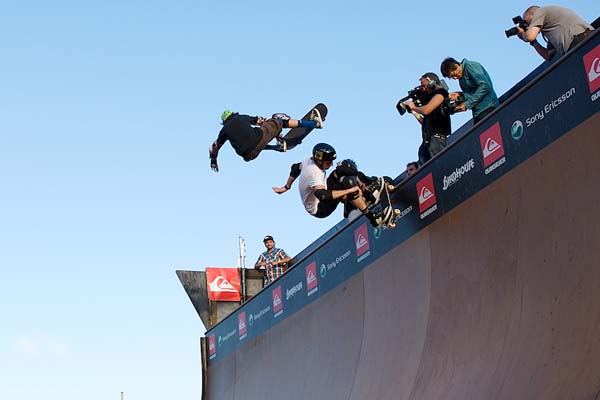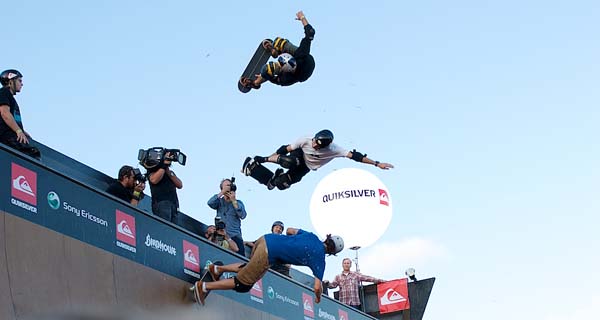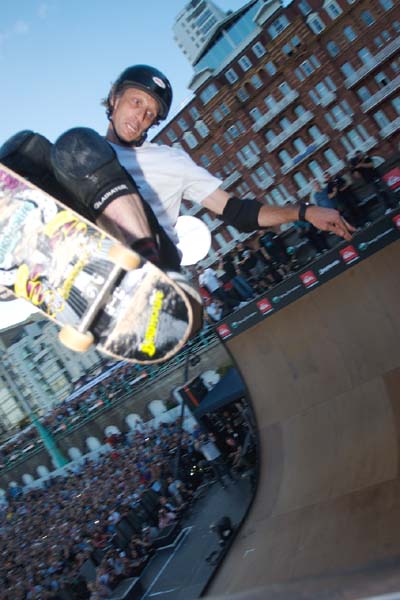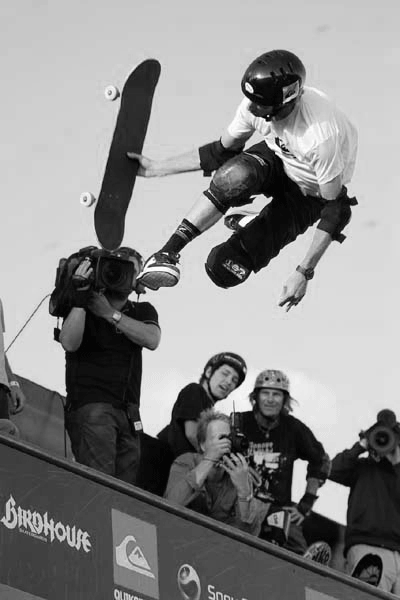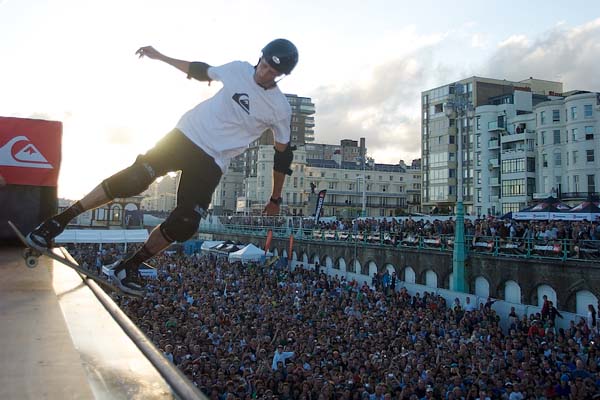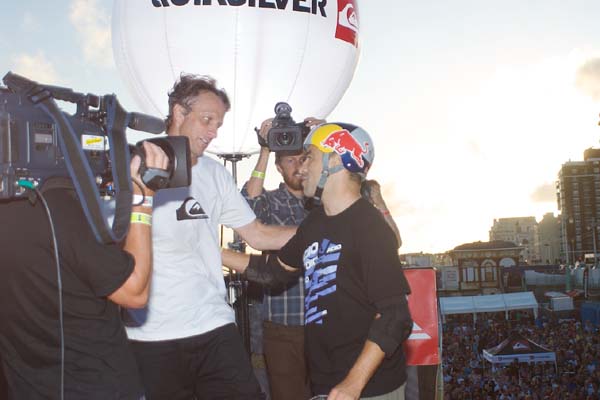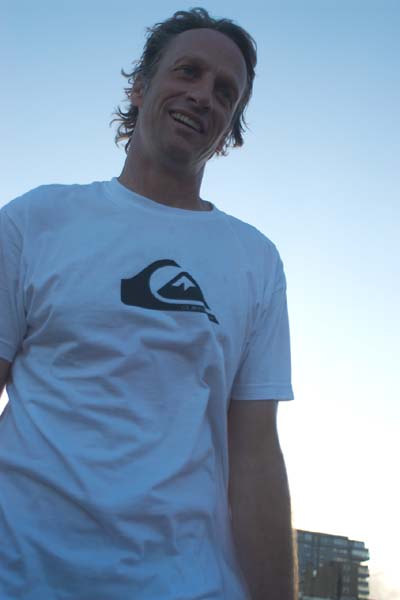 Words by Oli Robertson
Photography by Gus Manzano
myspace.com/tonyhawk
maximopark.com