Audio, 27 March 2010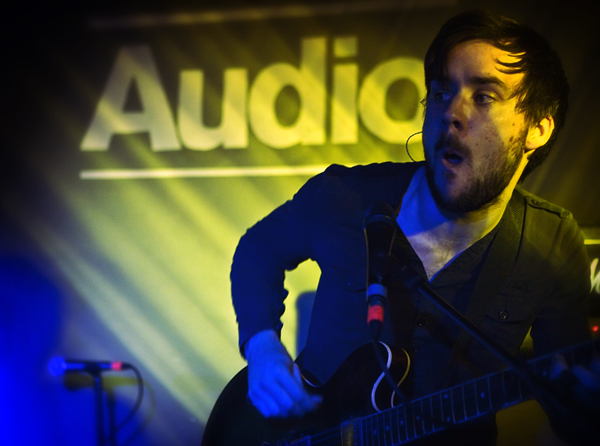 "Hello and thank you for having us Brighton, did we play our first show with you here Paul?" Lead singer and bassist of The Automatic Robin Hawkins seemed in a sentimental mood. He is of course referring to their relatively new band member Paul Mullen (of Yourcodenameismilo fame) playing on the guitar and the synthesizer. They seemed keen to please the modest Audio crowd and engaged their fans on every level possible. Hawkins took requests, had brief commentaries with individuals (who by his own admission he could not see), and clowned around with the sound technicians.
In between all of these on stage shenanigans the originally Welsh-based foursome did occasionally break out into song. Their style of harmonic and at times heavy garage indie rock was more impressive live than on record. They kept themselves very tightly in sync and did not try to be overambitious with what seemed to be a shocking set of acoustics in the basement club venue that is Audio. Funnily enough, you wonder what might have become of their live product if they had failed to sign on their latest member Paul Mullen. With his synthesizer blaring, his sharp guitar work, screechy vocals and scattered use of a gramophone Mullen was the backbone of their live act, and held the position very well. The Sunderland based new kid on the block almost seemed somewhat detached, as a sort of extra ingredient or catalyst to push The Automatic into a better level of performance.
"This is a sexy track for people who like dancing and for people who like having sex, sometimes at the same time, this is off the new album, 'Run and Hide'". Personally I would not go as far as sexy, but it was an encouraging sign that their musical potency is not dying off. Other tracks which got the audience pumped up were the all too obvious hit 'Monster' with its anthem like chorus and 'Steve McQueen', the only single taken from their 2008 sophomore effort This is a Fix. It was a well-performed night of music which thrived on its own modesty and never failed to entertain in all of its mask-donning glory.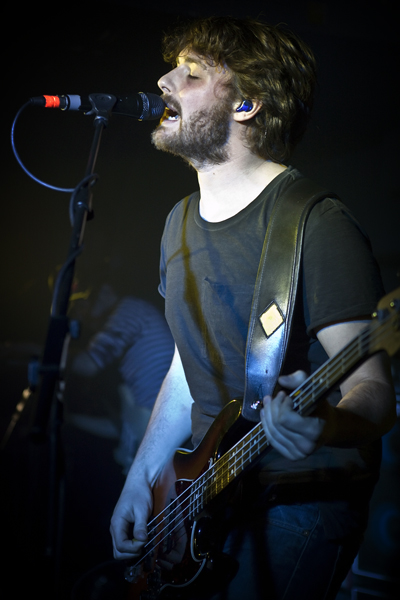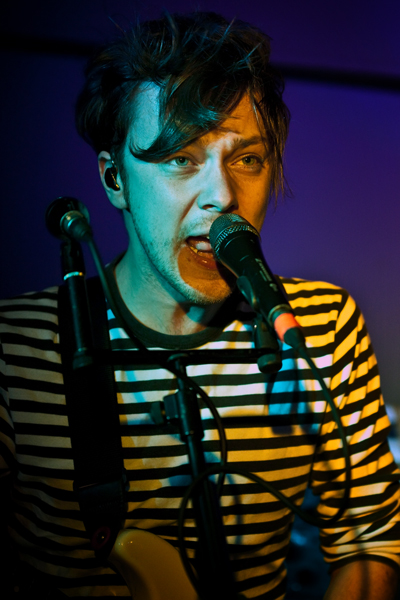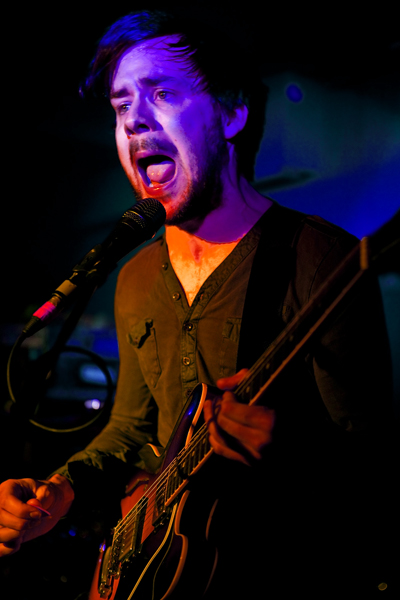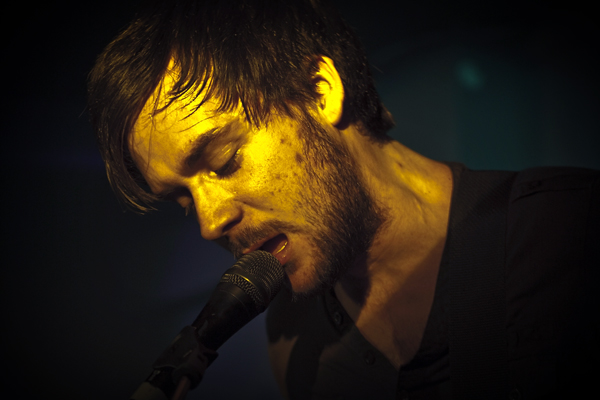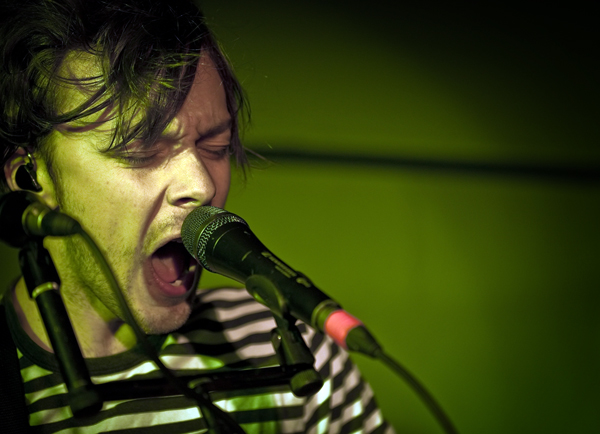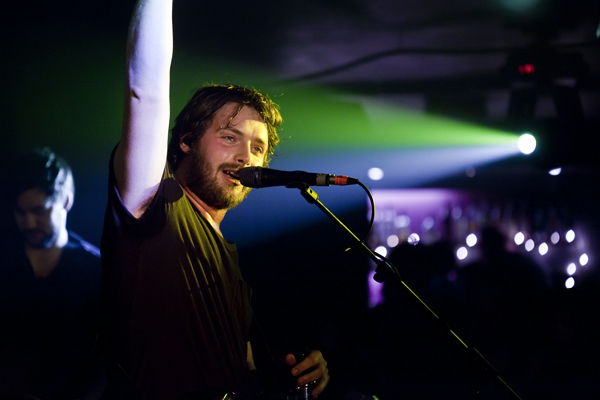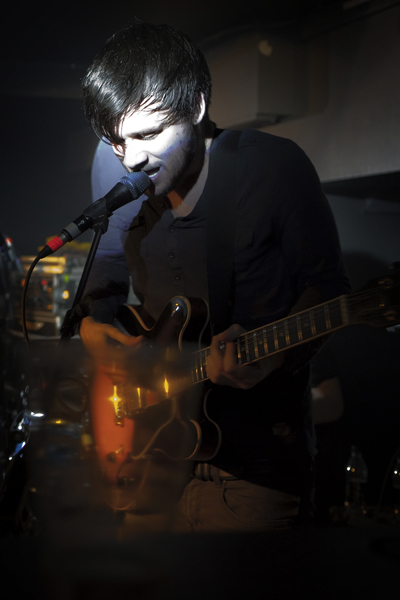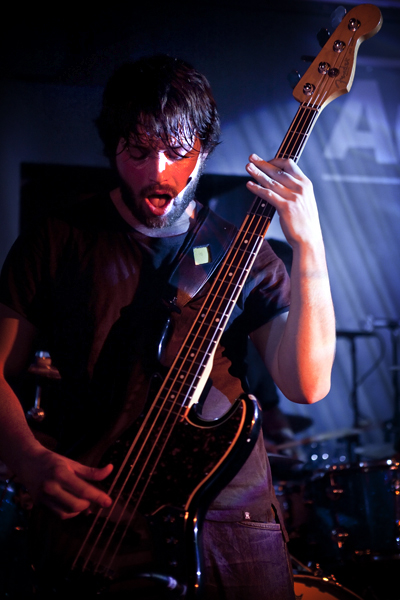 What did you think of the gig?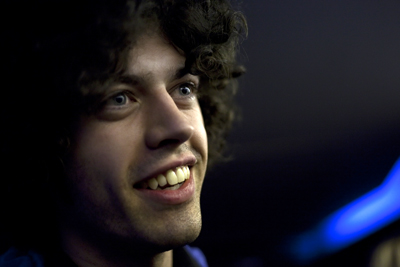 Ben: 9/10 "Very good, the atmosphere was wicked because they are so humble with the way they approach the crowd, my favourite song was 'Steve McQueen.'"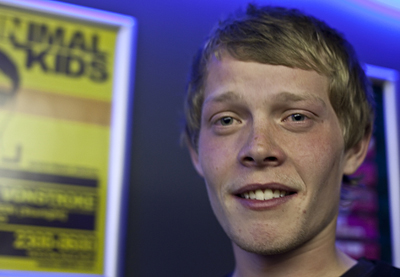 Ollie: 10/10 "They are really good performers, great entertainment."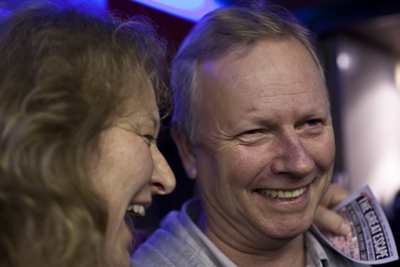 Allan (right): 8/10 "They need to write a love song, other than that they were fine."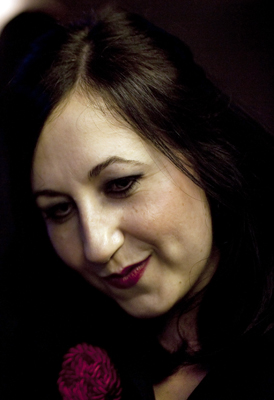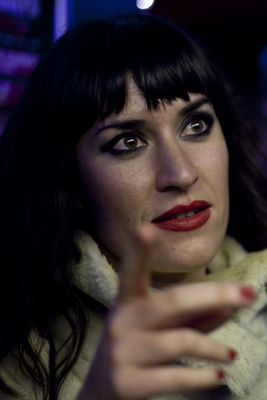 The Spaniards: 8.7/10 "We liked it a lot, we hear 'Monster' all the time in Spain, that's why we came!"
Words by James Rowland
Photography by Keith Trigwell
myspace.com/theautomatic