The Engine Room, 15 April 2010, with support from Trash Talk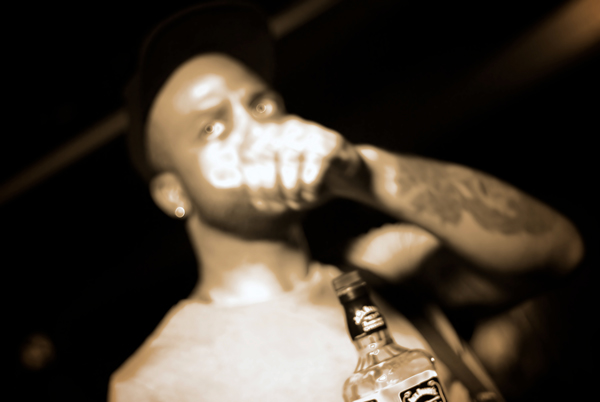 Trash Talk
The Engine Room hosted a night that intrigued me somewhat. Sheffield's Rolo Tomassi are a quintet I had only listened to on other people's stereos while being told what a great band they are but I had never seen them live and I must say I was looking forward to it.
First up though were Sacramento's Trash Talk; a metalcore band having worked with Steve Albini in the past. They came on and played their songs – all of which reminding me of loads of different bands. Imagine EyeHateGod (or Iron Monkey; take your pick) fused with elements of Bill Steer/Lee Dorrian era Napalm Death… put you off yet? Quite possibly. But what made them good was they had lots of charisma on stage and it was difficult to take your eyes off them. Vocalist Lee would jump onto an unsuspecting crowd, which inspired others to stage dive themselves. If you like your metal music extreme but with absolutely no frills at all, then this could be what you're looking for. Thirty-second songs at break neck speed = Trash Talk.
Rolo Tomassi finally came on to start their set and I was very disappointed. I understand that not all songs have to be of a standard format of 'verse/chorus etc etc'. Some bands have an attitude or an aura – a presence. I'm sorry to say, Rolo Tomassi had none of that. Their 'songs' weren't clever enough for this genre of music; there was nothing memorable in their song arrangements and for the majority it sounded like a bloody racquet. The vocals sounded like there was no thought put into them at all; it was just indecipherable growls over a mass of distorted nonsense.
This style of music can be very isolating for an audience if it is not done well. Relapse bands in the late 90's pulled it off  (Botch, Coalesce, Dillinger Escape Plan) as there were hooks that drew audiences who were bored of standard metalcore and hardcore bands. I don't wish to be cynical; I just can't help it, but adding a synth to a bunch of standard (contemporary?) metal riffs is not only corny and cringe worthy, it just doesn't cut it for me at all. To be a good band you need songs and essentially GOOD songs. It didn't help that the majority of the audience were very rigid, but it's up to the band to get them going and I'm afraid Rolo Tomassi were just average – in all departments –  at best.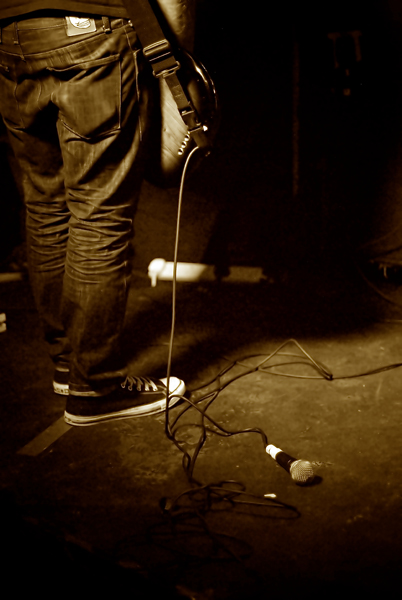 Trash Talk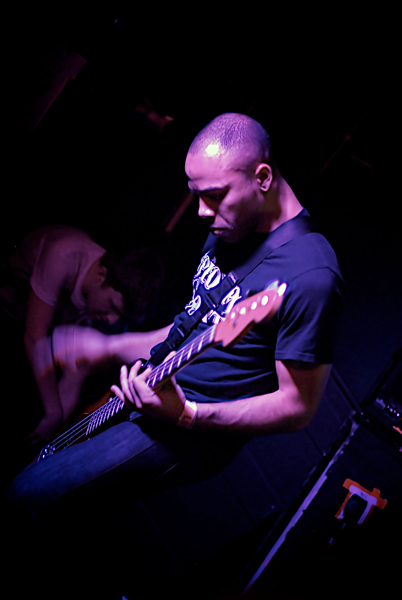 Trash Talk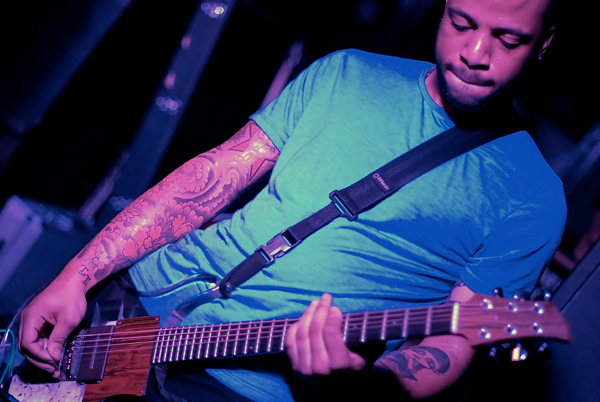 Trash Talk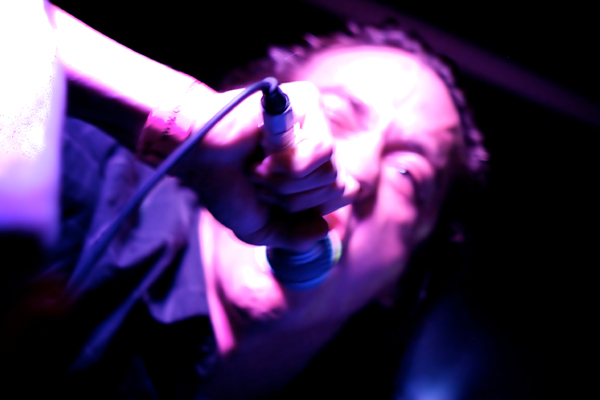 Trash Talk
Words by Mo Mostowfi
Photography by Gus Manzano
trashtalkhc.com
myspace.com/rolotomassi