Brighton Dome, April 9 2009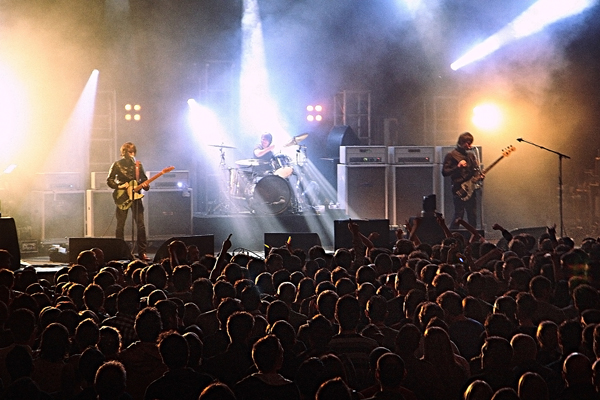 Everyone's got their opinion on The Enemy, the fact of the matter is, there is always going to be a large part of the population who feel overwhelmed with some kind of dormant patriotism that comes alive when they belt out "oh wayo wayo wowo away from here". Admittedly, written down it looks like I'm taking the piss, but it is a pretty all right song. The band create the atmosphere that I can only compare to that of a football stadium, and with the assistance of a dramatic lighting show, smoke machines, the elliptical shape and balcony seats provided by the Brighton Dome, it is kind of enveloping. I wanted them to win, whatever that might've been is unclear but there was something that made me really want to like them including frontman Tom Clarke's realness.
And maybe that's what the crowd tonight have picked up on, and indeed the other many thousands of people who have bought a ticket for their three sold out nights at Wembley stadium. Sadly, my enthusiasm during the set begins to wane in the same way a game of 'chase the stick' with a loyal dog becomes tiresome. The songs don't hold up. At one point a female gospel singer joins them on stage and re-enacts the kind of euphoric slightly orgasmic wails that only Pink Floyd could ever get away with and the whole thing seems slightly pantomime. I imagine a howl from the upper balcony of "he's behind you!" and Paul Weller to pop up in full body spandex. Even the 10 year old boy who's father quite persistently 'air drums' throughout the set fails to make it all the way through without a bit of shut eye.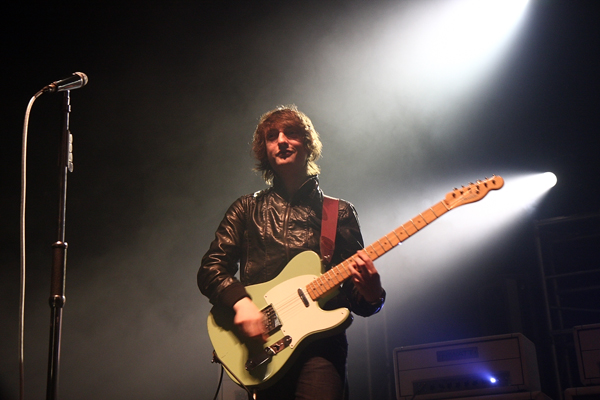 They've got that Gallagher swagger, they've even got a keyboard player and strings, and for a lot of people they make a lot of sense. They engage in a sort of pastoral relationship with the crowd that it's hard not to feel like a proud parent who's child has just won most improved player. But when they bring their roadie on stage and conjure the crowd into a rendition of happy birthday explaining "he's been on the road with us since we travelled round the country in a transit van", you think screw it, these guys are alright.
Words by Will Gore
Photography by Ian Greenland
www.myspace.com/theenemycoventry