Having heard tales of Nova Scotia's folk troubadour Ben Caplan in recent years, it was with great expectations that we headed down to the Green Door Store to see what all the fuss was about.
Before the man of the hour blessed us with his presence though, we were treated to a sublime coupling of support acts. The first of which was the talented pianist and vocalist Taryn Kawaja, who effortlessly put the steadily growing crowd at ease with her classic ballad stylings and rich chord voicing.
With a delicate yet confident vocal that brought to mind the soft acoustic stylings of Kate Walsh with lush semi-classical ivory-tinkling, Newfoundlander Taryn expertly treads the line between folk, pop and jazz, tugging at your heart strings with set highlights such as "Husbands & Wives" and "Cruel".
Her brief stint in the spotlight gives way to another support act from closer to home, Brighton/Harrow resident Paul Murray, whose more traditional folk tunes bring to mind a stripped back Gaslight Anthem with an inherently english accent.
In fact, despite the raw performance, Murray's music and lyrics manage to conjure images and thoughts much grander than the sum of their parts, with the kind of introspective nobility that could serve as the soundtrack your life flashing before your eyes during your final moments.
As the room nears capacity, the time has come for the main event, and as our headliner takes to the stage dressed in a silvery grey suit and casually un-buttoned shirt, the crowd cheers with fervent approval.
Backed by his drummer, double bassist and joined on piano and melodica by the now familiar Taryn Kawaja, Ben launches into material from his latest album "Birds With Broken Wings".
The first thing that strikes you about Caplan (aside from his impressive beard), is his whisky soaked baritone voice, which is the charming centre-piece of his traditional neo-Jewish sea-shanties.
Singing fables of lost love and lust with rustic foreboding and tight dynamic punches of momentary silence, Caplan quite literally has the audience in the palm of his hand.
One particular highlight comes just a few songs in, once he'd fully aquatinted himself fully with crowd.
Having requested for the gleeful throng to sing along to a "traditional folk song" (which he wrote), the crowd gladly joins Caplan in a feel good rendition of "I Got A Woman".
The classic simplicity of the tune means everyone is swaying their hips and singing along throughout, to which Caplan jovially swears "that's the best I've that sung…tonight."
His playful, tongue-in-cheek humour and pinpoint comedy timing could make some assume he's compensating for a lack of depth in his songwriting.
On the contrary, songs such as "Deliver Me", "40 Days & 40 Nights" and "Birds With Broken Wings" succeed in sucking you in with a lyrical prowess that brings to mind a younger Tom Waits.
And by the time his performance peaks and he exits the stage, the crowd is screaming out for more.
He gladly acquiesces, treating us to a haunting rendition of "Lover's Waltz", which is perhaps the most poignant on his latest album.
Sweaty, yet satisfied, the exuberant frontman exits to roars of applause as he pounds his piano into oblivion.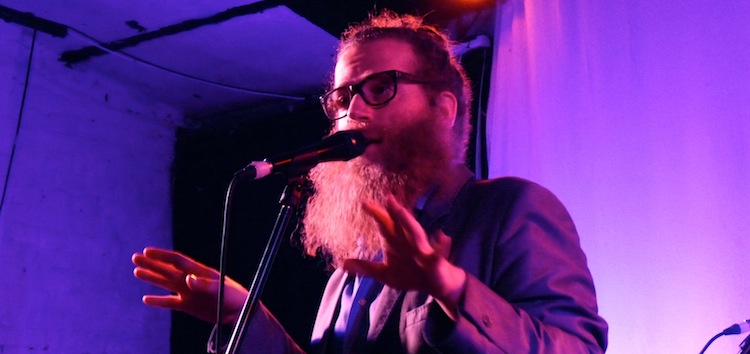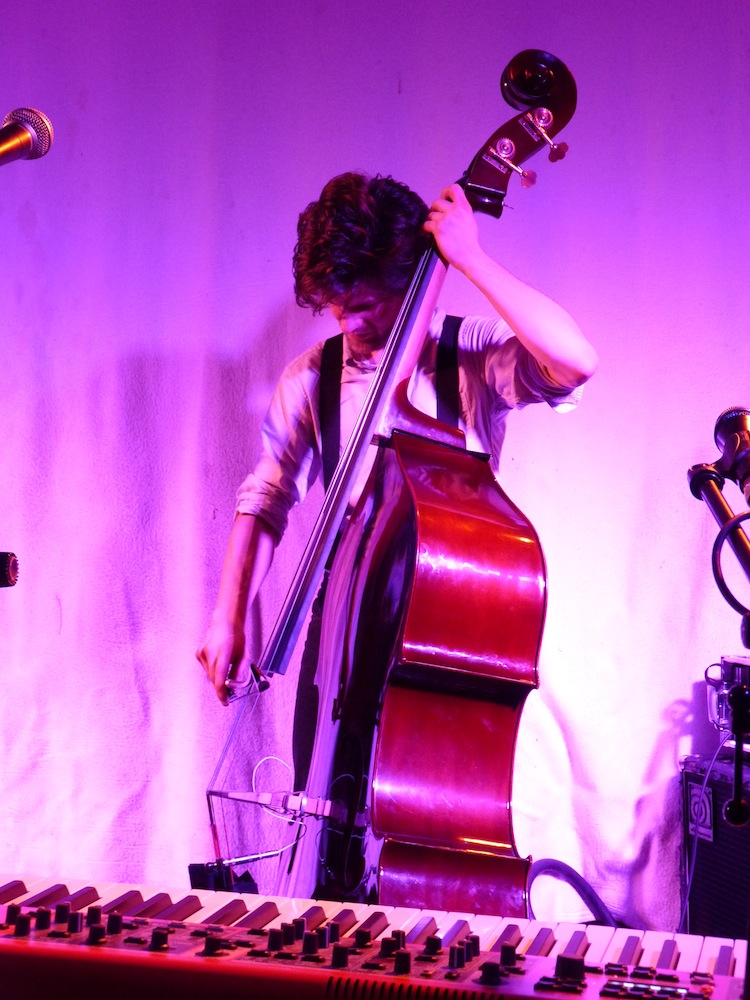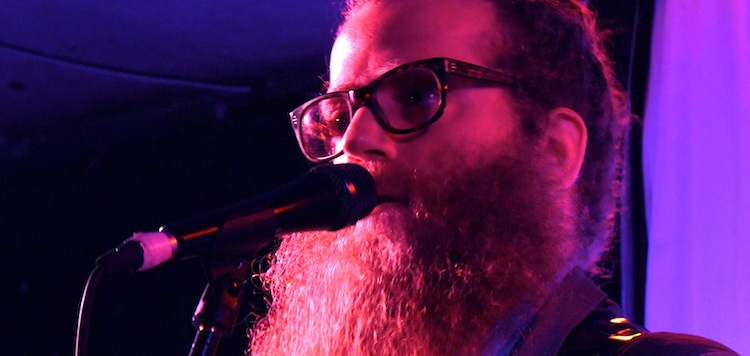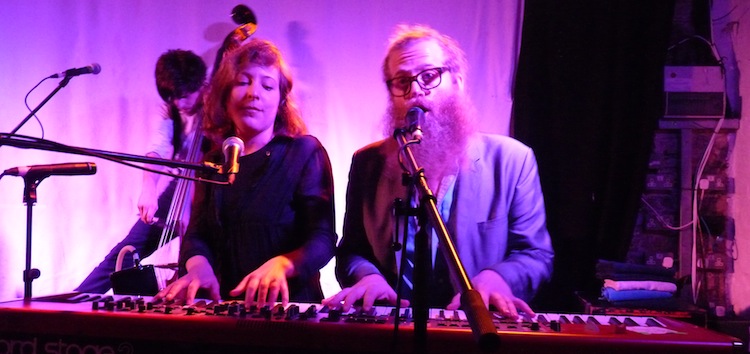 What did you think of the gig?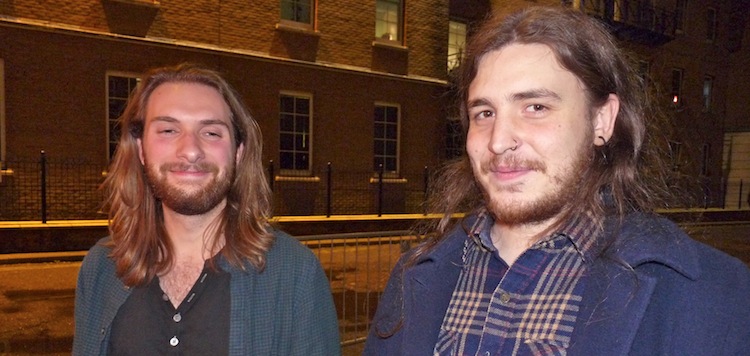 Ash (Right)
"I thought they were really good. That voice! He's the kind of guy I'd love to be friends and go for a pint with."
Mike (Left)
"I heard he was a little bit like Tom Waits, so I was intrigued to check him out. He was really good! I love the jewish melodies that he throws in. And I loved when they mashed up their instruments at the end. It was heavy!"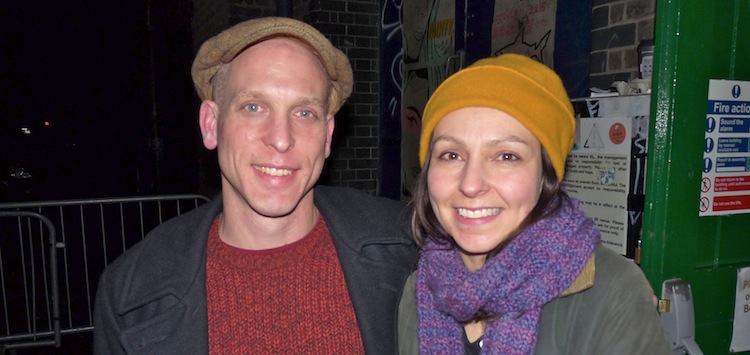 Amy (Right)
"I saw him at the Unitarian Church at the Great Escape Festival a couple of years back, which was really different to tonight. I bought the album and it's been in my playlist ever since. Tonight was much more wild! It was really good!"
Steven (Left)
"It was unique and fantastic! I'd never seen him before and I really enjoyed it. I'd definitely see him again. Beardy, folky, jazzy, bluesy, rocky, polka, just a little bit of everything."
Words & images by Jimmy Volts