Komedia, 1 June 2010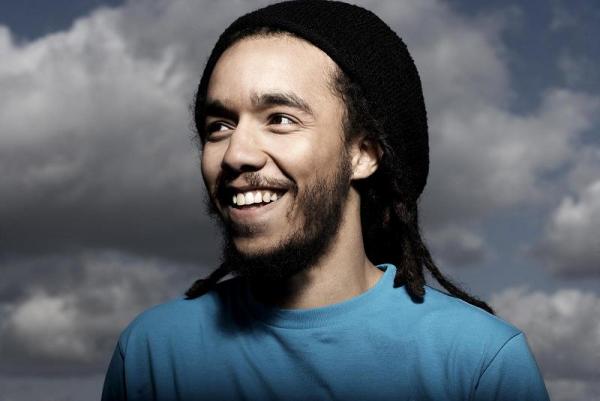 As a hub for diverse, wide-ranging forms of entertainment, from theatre and comedy clubs through to spoken word evenings and live concerts, one finds it hard to imagine a more suitable venue in which to witness the reggae/soul/ska/hip-hop being that is Natty, a softly-spoken North Londoner who has quietly been taking the musical world by storm.
Emerging onstage to the strains of The Specials' 'Ghost Town', the deafening cheers of adoration from the packed upstairs room suggest that this is anything but! As he looks up to see the gathered hundreds skanking with joy before his eyes, this shy man allows himself a little smile. Telling us that Brighton feels like his "adopted home" as it's "got that vibe" sends the crowd potty once again, before he unveils hit single 'Bedroom Eyes' to yet more delirium, getting the audience singing en masse.
It quickly becomes clear that the man's new material is taking a far more traditional roots reggae direction than previous efforts, the spine-tinglingly good 'No Justice' acting as the missing link between Marley and Dylan.
To call Natty a solo artist would be to do a disservice to his wonderful live band however. His bassist Chrizla in particular, with his rumbling bass picks holding everything down, brings colour and life to the songs on display.
One can only hope that the momentum gained thus far continues to propel Natty forward, both on record and in the live environment. On tonight's evidence new material will be catchy, soulful and full of passion. Finally, Natty may be beginning to find his sound rather than just feeling around in the dark.
Words by Oli Robertson