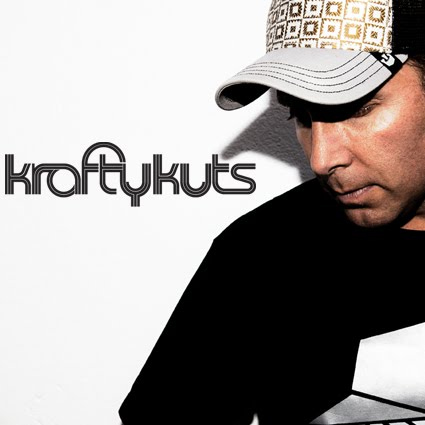 Digital, 14 August 2010, with support from Evil Nine
Seldom do our gloriously international-approved seafront clubs attract Brighton talent for headlining slots, let alone a banging double bill that draws much respect from the gathered faithful this evening.
Krafty Kuts has become a mainstay on the global clubbing scene since a certain Norman Cook snapped up "Gimme The Funk" for his Southern Fried label over a decade ago and the rest, as they say, is history.
Perhaps a worthy successor to his krown (geddit?), local duo Evil Nine set about heating things up with their seriously electro-flavoured house chops. Their most famous tune to date, a remix of Alex Metric's "It Starts", gets an early airing to rapturous response, the duo sensing that the less-packed-to-the-rafters-than-usual crowd are all waiting for one thing.
Krafty Kuts was raised on a strict diet of hip-hop and the genre frequently peppers his live sets. Tonight, however, we get to hear more of the breaks, electro and drum 'n' bass sounds that have influenced Martin Reeves' approach of late, "Gimme The Breaks" offering an up-tempo take on his breakthrough classic.
We also hear less of the scratch 'n' paste which drew comparisons to the likes of DJ Yoda and Scratch Perverts, Reeves preferred to keep things going so as to sate the thirsty dancing appetites of the baying throng below. He does find time to throw in a few choice early, funked-up kuts towards the end of the set, but by now (around 3am) the crowd are starting to lag and that hot cup of tea at home sounds all the more appealing. A euphoric homecoming that shows this cult hero is able to move with the times without compromising his own unique take on the dance genre.
Words by Oli Robertson
myspace.com/djkraftykuts
myspace.com/evilnine