Prince Albert, 17 August 2010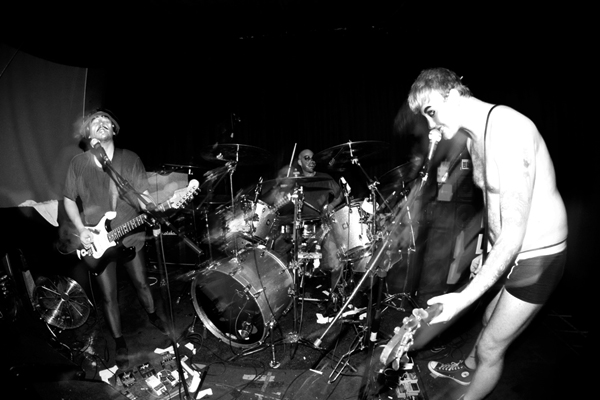 To some, hardcore is a four-letter word. The anti-social sound of disaffected youth, the characteristics of which are beyond comprehension for parents and older siblings alike. To others though, it's not just a genre but a way of life. A constantly evolving line that's traceable way back to its origins in the East Coast of the US and the seedy underground scene of London in the late seventies.
For a while, it seemed hardcore was stuck in a rut. Now though, it is evolving faster than ever, and it's Brighton's alternative scene in particular that is booming. Local quintet, Vile Imbeciles are one of the most arresting UK bands of the moment. Not because they play the loudest, or scream the hardest. But because they are a group that's finally making an effort to progress the genre; favouring multi-layered guitar rhythms with jazz-like dissonance over the usual barrage of recycled riffs. The band are so keen to play tonight, that they mistake their sound-check for the start of the show, resulting in a slap on the wrist from the ever present Mr Soundman. With attempt number two though, the band let rip with an almighty succession of blows.
Theirs is a sound of Prince and Bad Brains on a trail of debauched abandon after bombing Viagra-laced acid. They look as if they're going to hump the first person that dares move, but are too busy playing in a band to follow it through. Perhaps the most significant element of their sound though is their hushed gang vocals, which compliment the all-out gravelly screams fantastically. Also worth noting is their inclusion of keyboard melodies, which seem to be gaining popularity, with hardcore bands such as Rolo Tomassi et al leading the revolution.
Hardcore has spawned many offshoots, straight edge of course being one of the most interesting culturally, it's core motto being "No drink, no smoke, no fuck." A counter-culture for the counter-culture. So what happens when you take away that totalitarian sense of self-control and replace it with something much more primal?
For the answer you need look no further than Kong (pictured above). This Manchester-based three-piece are a deformed beast of a band… in a good way of course.
Their persona? Well, pluck three deranged psychopaths (who also happen to be stupidly talented musicians) from the padded cells of your local insane asylum, paint their semi-masked faces with the most disturbing nightmarish drag queen make-up you can imagine and you'll be in the right ball park. More important than looks of course is their sound, which blends furiously syncopated drums, arse-dilapidating bass and ear-splittingly abrasive guitar. Front man, known simply as Magpie, decrees that lyrics are for pussies. Instead he layers incomprehensible yelps and tortured screams over the top of the insane musical mess to galvanise that fact that what you are hearing was indeed forged in the depths of a lunatic mind.
It's pretty convincing. But there's more to the Kong live experience than just the music. The between-song banter, complete with the thickest of cartoon northern accents, is just as entertaining and as much a part of the show as the audio-visual onslaught.
"I can't read. I can't write. But I can fookin' play this guitar when I 'ave to!" screams Magpie. This being said before launching into their riff-rock classic "Leather Penny" which gains roars of appreciation from the packed-out crowd.
By the end of the show, the deranged front man is stood centre stage, kissing his own bicep, before slinking off out of the room, leaving bassist Lulu (tonight wearing nothing but ill-fitting boxers) and drummer Krem to finish things off.
The noise was loud, crude, insane and proud, and with rumours of Lulu's convergence with fellow touring buddies Future Of The Left, it seems Kong may be hanging in the balance. Go see this band while you can. They're one of the most intensely gripping (albeit slightly disturbing) acts the UK has to offer.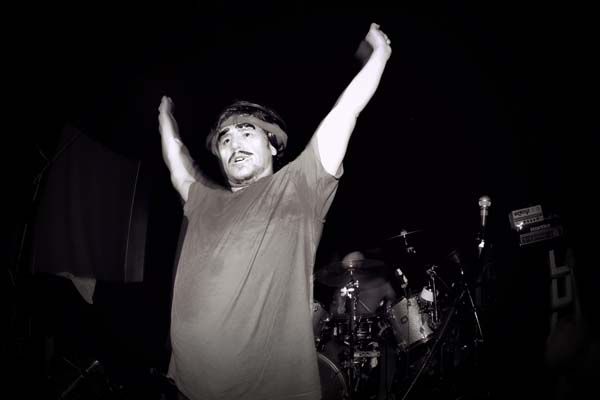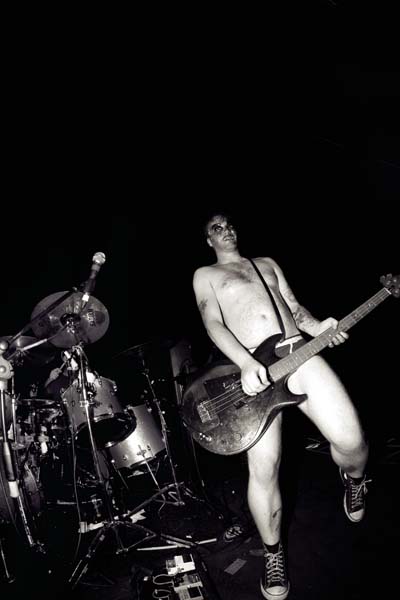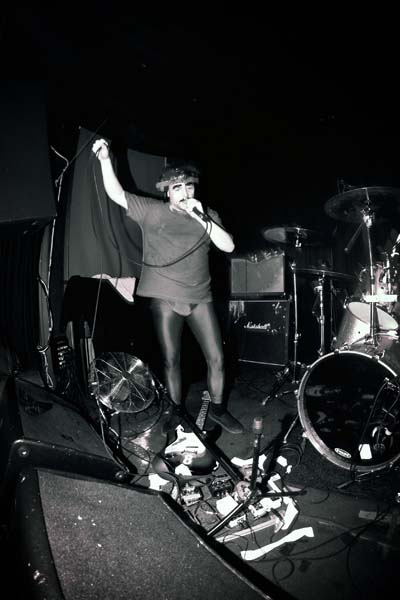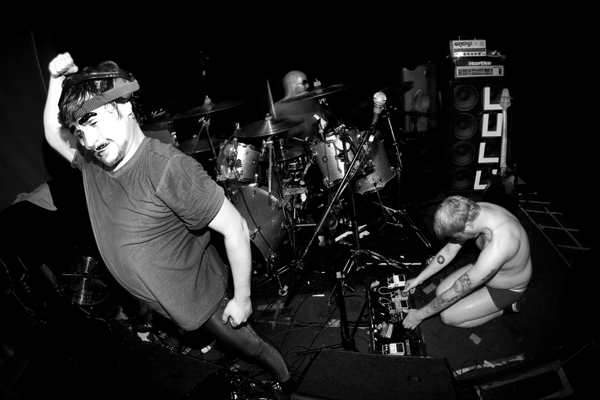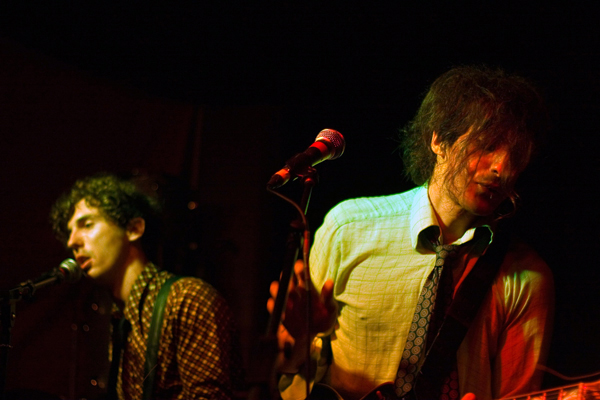 Vile Imbeciles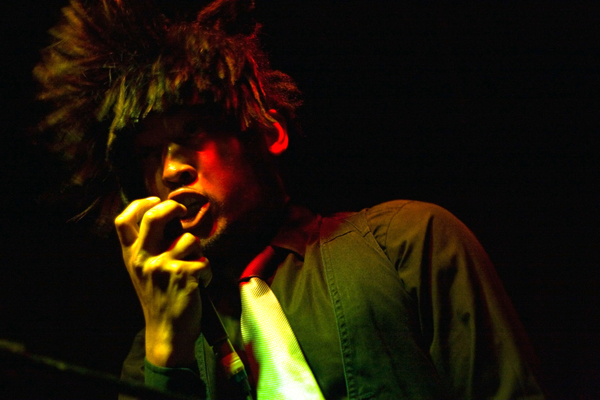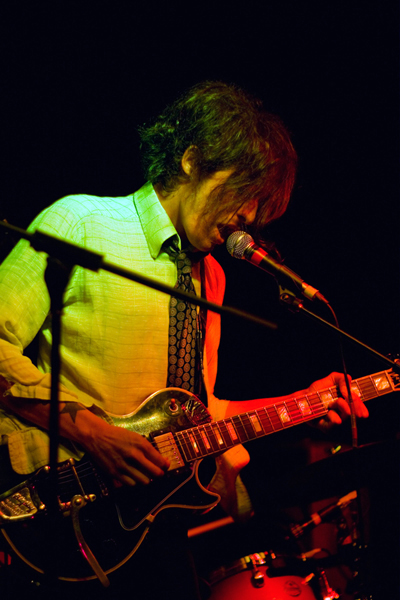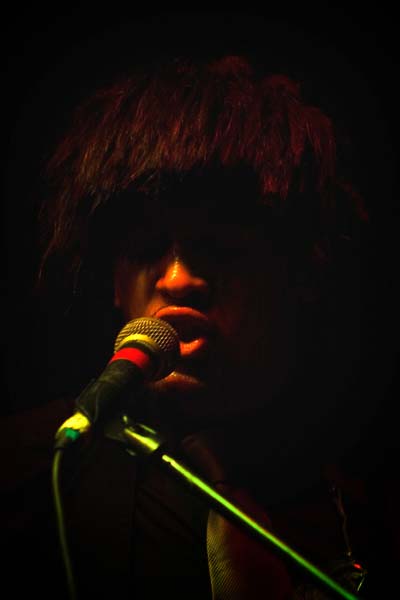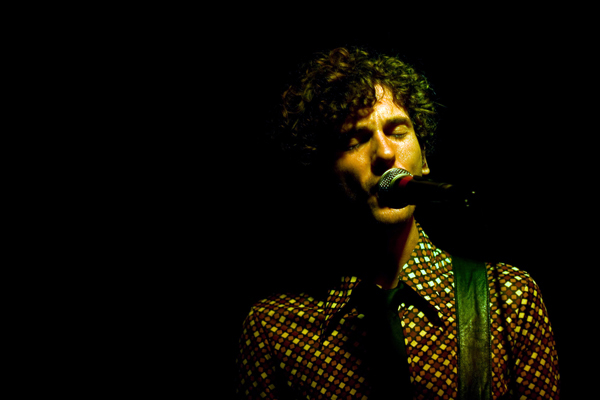 What did you think of the gig?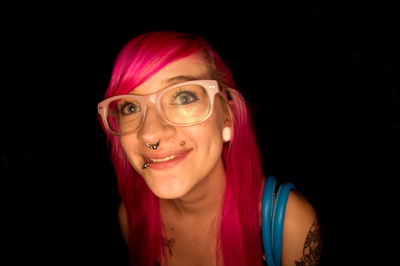 Sarah: "Awesome! Absolutely amazing! I really like tight Y-fronts on a man."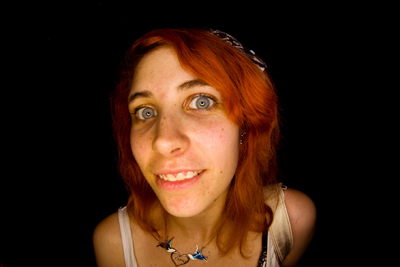 Jess: "Pretty standard, pretty messy!"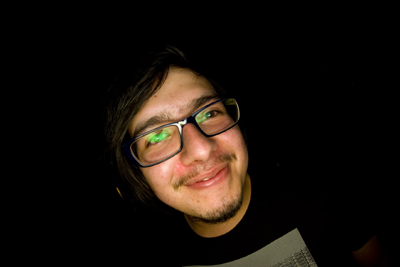 Mike: "As usual Kong were amazing. They put on a show that you can't match in the UK at the moment. No spew tonight though, but maybe that's a good thing in a small venue such as this. More pants, less spew!"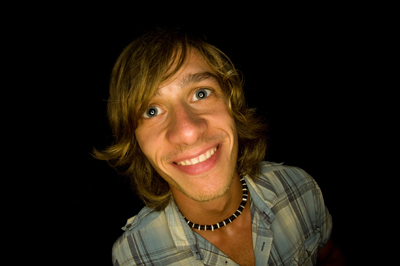 Chris: "I thought it was f**king excellent. I thought the audience could've gotten more involved. I'm not sure if it was a great gig for the band themselves, but I thoroughly enjoyed it."
Words by James Watts
Photography by Andrew Antill
myspace.com/vileimbeciles
myspace.com/kongdom