Freebutt, 20 June 2010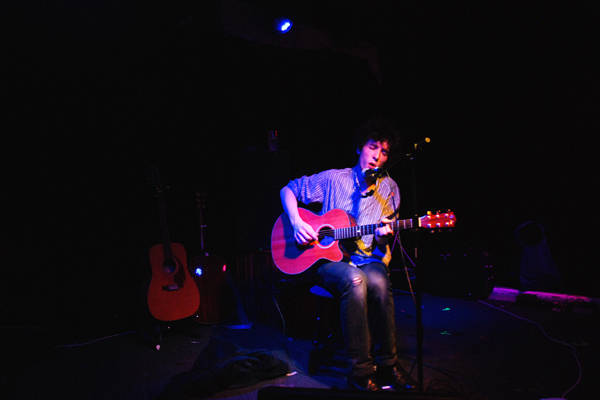 As I stroll hazily towards one of Brighton's most cherished, yet unfortunately endangered venues* I'm secretly praying that this monumental hangover of mine doesn't get the better of me. Luckily, tonight's show at the infamous Freebutt is of the acoustic variety, so I can take comfort in the knowledge that this fragile brain will be spared the pummelling that it's often exposed to at this gloriously grimy hang out.
First up is local lad and talented songsmith Luke Hyttner, who is backed-up by a shifting collective of musicians including a double bassist, a beautiful pianist and a lap-steelist (is that even a word?). Hyttner's voice, although a little hoarse tonight, is well suited to his soft Americana sound, and the music's subtle accents allow his poetic lyrics on lost love to shine through. The lap steel adds a lush nostalgia and a whole new level of melody to the otherwise two dimensional sound and with fervent approval from the audience, Luke closes his set to make way for this evening's headliner, Jeff Klein.
Jeff is the epitome of cool with the imposing frame of a middleweight boxer and the trademark swagger of a genuine rock 'n' roller. Stomping onstage with his cowboy boots and Johnny Cash-style guitar, he begins howling into the microphone with a raspy but powerful voice, instantly winning the crowd's affection.
After the first tune, Klein shows he has a few tricks up his sleeve and begins using a whole bunch of toys and loop pedals that add gospel vocal harmonies and grooving rhythms to his already impressive guitar playing abilities. In between songs, Jeff effortlessly works the crowd, playing his smash hit "The Tuning Song" and slipping in a couple of Father's Day jokes for good measure.
The crowd numbers may have dwindled, but as his set nears its end, they erupt (myself included) with roars of appreciation. Obviously, a man of this musical stature is used to doing encores, and he bangs out a few more requests to keep the crowd happy.
The Texan takes a brief moment to tell of his main band My Jerusalem who'll be touring this autumn. Let's hope the friendly Brighton crowd draws him and his band back to our stony shores. If they do venture this way, I for one will be there (minus the hangover of course) ready for more.
*The beloved Freebutt is currently under threat of closure from the Environmental Health Department of Brighton and Hove City Council. Please read the press release here and sign the petition here to help the owners gain leverage to keep one of the main hubs of the Brighton music scene open for business as usual.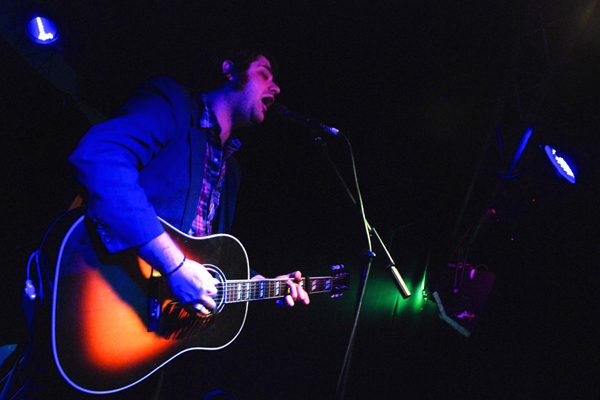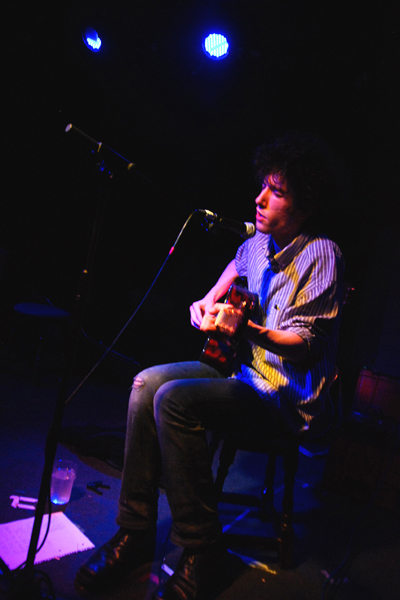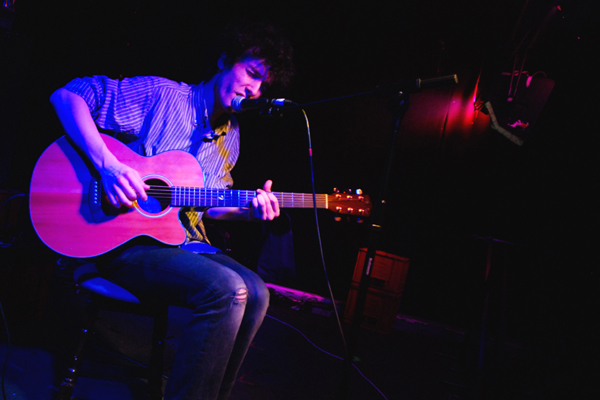 What did you think of the gig?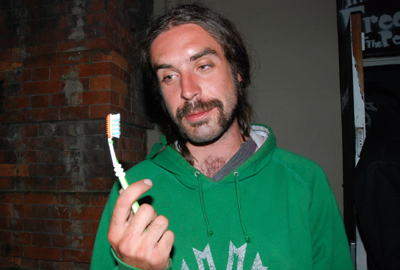 Joe: "I thought Jeff Klein was amazing. I was mesmerised by all that pedal work he was doing. I've tried that stuff with my own music and it's bloody tricky to master."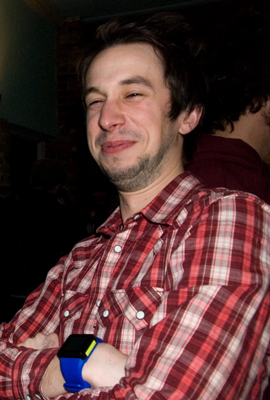 Steve: "He was brilliant, so much style. He had everybody in the place captivated."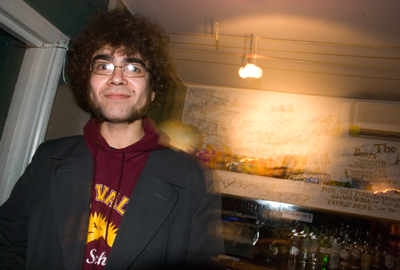 Brian: "I only knew a couple of the songs he played and was kind of disappointed he didn't play many oldies. But the show was still great. Great voice!"
Words by James Watts
Photography by Frankie Jones
myspace.com/jeffklein