Latest Music Bar, 16 August 2010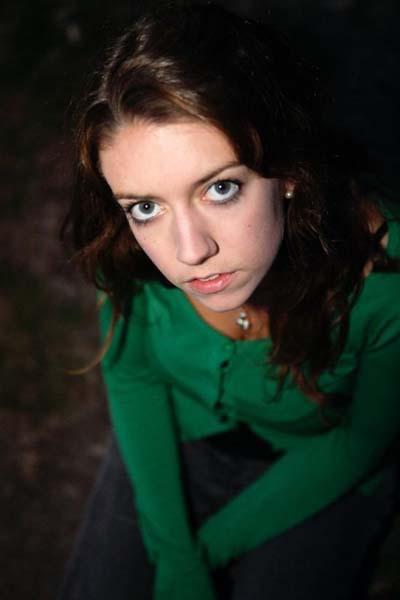 Acoustic performances are easy to come by in this town. You can stroll into a bar on any given night and find all manner of performances. The only problem of course is that with increased frequency, quality control goes out the window. You can never be sure if you're actually getting real bang for your buck or just some dread locked hippy that believe that they are the next Bob Dylan. Sometimes though, you can be surprised at the talent you can find at these intimate little shows. This could just be one of those nights.
The Latest Music Bar, dimly lit by candlelight, is quietly bustling. The stage has been lovingly decorated with strings of faux flowers and an ivy vine creeps up a lone microphone stand. There, framed in incandescent light stands Anna Searight. With a hushed air of confidence the young singer/songwriter begins her performance, inducing a wave of stunned silence across the room.
Her voice is truly something to behold. It's pure and effortless without any of the cheesy Americanism that permeates so much of the acoustic genre. Hers is a more classic sound; restrained, purposeful and devoid of cliché. Her guitar playing is minimalistic, to say the least. She favours plucked melodies over strumming, leaving ample room for her smooth legato and split second pedal work to shine through. She even throws in a few melodic guitar solos for good measure. But it would be nice to hear more strumming to raise the dynamic and deliver that all-important pay-off.
With her petite frame and long wavy locks, she looks like an English rose from a Renaissance painting. She stands barefoot, daintily bending her leg at the knee like a nineteen-fifties Hollywood damsel. By the midway point she has the audience completely captivated and lightens the atmosphere with some playful banter.
"I'm not advocating the Joss Stone look, I just can't play in my boots!" she muses.
Her humble personality and girl-next-door politeness serve to highlight the fact that these are genuinely heartfelt songs. With the UK folk scene booming at the moment, there seem to be more and more protest songs about. But Anna's vibe is unashamedly tilted towards a mainstream pop audience, and her lyrics focus solely on matters of the heart.
"I Didn't Know What To Do" is a haunting and fearful ode to a loved one where as set-closer "Time" layers soft harmonies and reflective lyrics that serve as a poignant exclamation mark to a wonderfully intimate show.
Words by James Watts
myspace.com/annasearightmusic