Concorde 2, 06 February 2010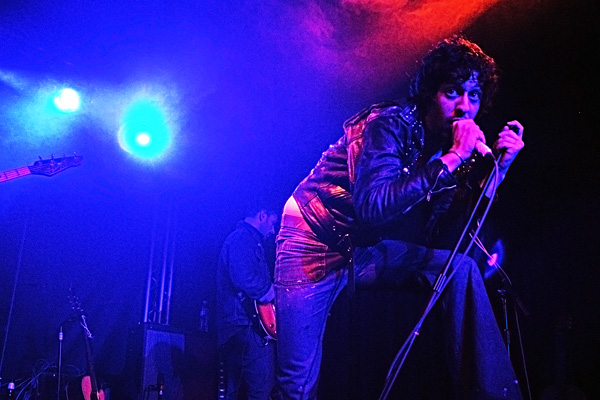 If you are not sure who Adam Green is, he's one half of the Moldy Peaches. If you are not sure who the Moldy Peaches are, they're that band that did that cute song about having "shiny happy fits of rage" which they sang at the end of Juno. Their style is a cute 'anti-folk' sort of thing where they sound like they are reminiscing on their childhood but something tells you they are definitely off their heads on amphetamines.
On his own, Adam Green comes across as something along the lines of New York's answer to Pete Doherty with a beer belly (which he showed us), and lacking in the 'save me now' charm but still skatty. Large number of fans have followed him from Moldy Peaches. Outsiders or non-fans would be detached from the hype as tonight proved but it was very easy to see why so many people had fallen in love with his awkward charm. He spent the gig playing up to his flaws/mistakes/constant loss of breath due to hyperactivity and destroying hecklers in a charming way. His sound was, maybe, a cross between the antique charm of old and The Levellers with a rather bazzar and crystal clear vocal ability which was deep and Elvis-like, definitely manipulated to become part of the act. There was a mix of folk and blues influences – you can get a vague picture of the sort of stuff he grew up listening to. For a giggle it Is very worth checking out some of his music on MySpace, the lyrics are quite something, especially look up the song he wrote for about the girl with no legs, not quite tattoo-these-lyrics-on-your-arm captivating but still truly inspired.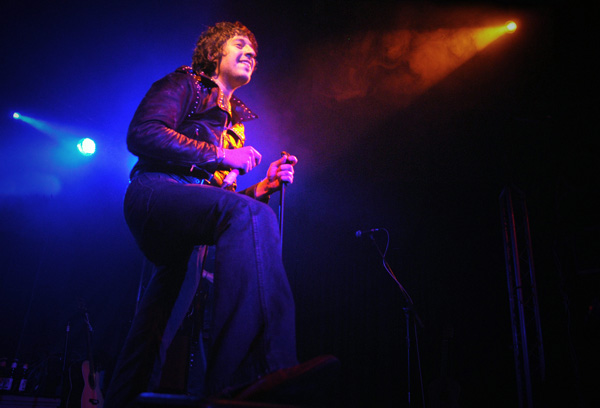 "What? No one's gay? No, you're not, you're just indulging me" … turns to drummer … "Did you expect this?"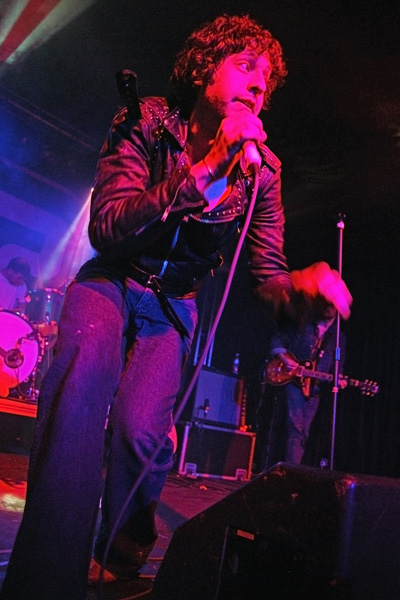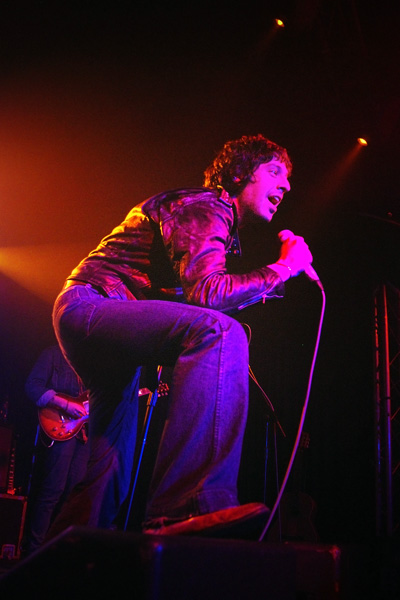 What did you think of the gig?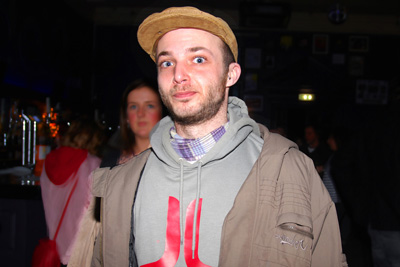 Luke: "I don't know him too well but he reminded me of hold Steady, he had more energy than MP which I liked."
Clarence: "I had a nice time though I'm not a fan."
adamgreen.net
Words by Kate Elliott
Photography by Polly Hanrahan