Ahead of their support for August Burns Red at the Haunt on Saturday February 15, XYZ Magazine sat down with guitarist Tyler Ross and new drummer Connor Dennis from the Californian melodic hardcore band Being As An Ocean to discuss the new members, the current tour and the upcoming album.
XYZ: So you've just recently joined BAAO how are you finding it?
Connor: I love it, I'm happy to be touring and happy to be playing in a lot of places I've never been before.
XYZ: How have you found the UK tour so far?
Connor: Great! It's different in a lot of ways over here, I've enjoyed every show. I feel that kids here care about the bands more so than kids in the states which is really cool. It seems that no matter whether they've heard of your band or not, they're happy to watch you and they're happy that you're playing.
XYZ: So you guys have finished recording the new album…
Tyler: We finished recording at the end of the January and then we flew right over here to start the tour in leeds. I was still recording a few guitar and piano parts the morning of the flight.
XYZ: Can you tell me a little bit about the writing process of the new album and how/if it differed from Dear G-D? (debut album)
Tyler: We rented a cabin in Big Bear, California. It ended up being really snowy, and we got snowed in. It was me, Ralph, Joel and then Connor flew out to join us from Florida. We were at the cabin for a month, and  Ralph and I just put down ideas and ideas for guitar and bass. It was a really calm and easy process because we had so long to do everything. We had no distractions, no cell reception, no wifi. Literally just amps, guitars and keyboards. So, we just played music all day and it was really relaxing.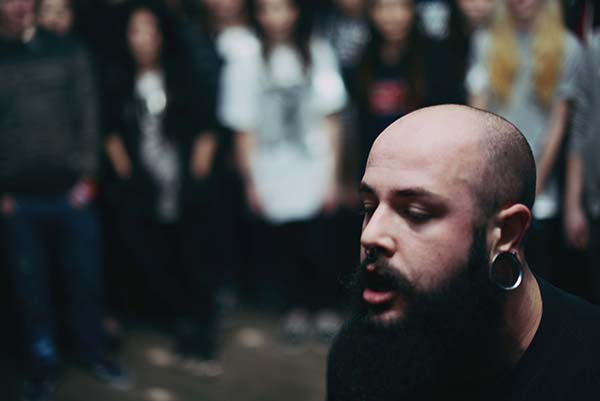 XYZ: You recorded with Matt McClellan ( O'Brother, Branson Hollis, The Overseer) what was that like?
Tyler: We had a great time with Matt and we've pretty much decided that we'd like to do the rest of our records with him. He was the best person we could have worked with on this record. He was really invested in it and played a big part in it by showing us some really cool things and coming up with ideas that really helped us develop the whole record.
XYZ: What's particularly different about your sound on this album compared to Dear G-D?
Tyler: Since this is only our second record, I think we're still growing up and finding the way that we want to make records and the way that we want to make music. It's a lot closer to how we play as a group and what the shows are like live. I think this record is the closest thing we've ever done to what we've wanted to accomplish.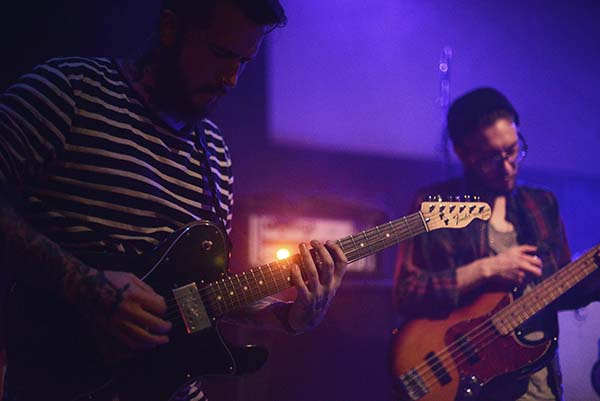 XYZ: You have two new members, do you feel the dynamics in the band have changed at all due to this?
Tyler: Connor and Michael (McGough, Clean vocalist/guitarist for The Elijah) are extremely talented and it's very cool to have them playing with us. Shad and Jacob were our really good friends growing up and we've played together forever and it was great to have them play with us and it's good to keep that when you can. However, Joel, Ralph and I have also known each other forever and have been playing together forever, so adding Connor and Michael is really a plus for us because they are both very very talented at what they do and it feels like they add something totally new to the band. We like it.
XYZ: How are you feeling about the release of the new album? Are you nervous about its reception?
Tyler: The only thing I'm still thinking about is getting all the odds and ends finished, designing the last bits of the vinyl, choosing the mastering engineer for the record, and getting the album out on time. I'm not nervous about the release itself, I'm just eager to get everything finished. I think we're all really positive about this release.
XYZ: You said that you feel this album is you growing up, do you feel that your sound will be finalised with a third album?
Tyler: I think with this second album we're pretty much there, especially if we do stay with Matt for our next record and any records we make in the future.  I think with us as a group and with Matt producing, the records will only be more cohesive as time goes on and that this record will be the start of that cycle. So in that respect, this should be the record where we've really found our sound and everything after this should follow it up.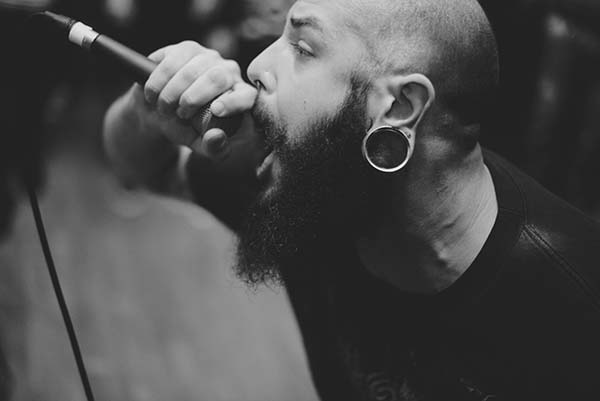 Being As An Ocean will release their new album in April 2014.
www.beingasanocean.tumblr.com
www.facebook.com/beingasanocean
Words and Photography Jennifer McCord